Chicago Design Firms Behind Braintree, Google Explain What Makes Tech Offices Unique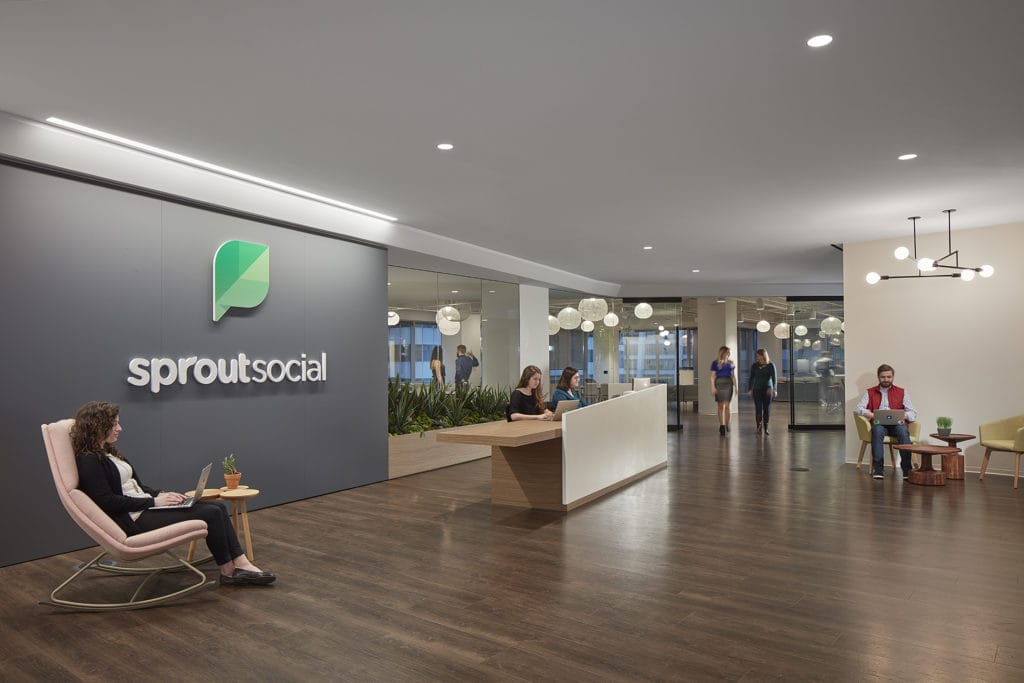 Unlike some other industries, tech companies have garnered a reputation for creating and maintaining outstanding offices, oftentimes putting unique design, personalization and comfort front and center.
Whether startup and tech companies are hiring artists to create company-branded murals or landscaping idyllic rooftop terraces outfitted with Wifi, they are prioritizing having an office that looks and feels good as they attract and retain talent.
But what goes into this process? How exactly are tech companies deciding the layout of their offices, the number of kitchens to add and the kinds of art they want on display?
Many Chicago tech founders and leaders have an idea of what they want their future offices to look like but still rely on the expertise of local firms like Partners by Design to help them bring their ideas to life.
…
To help make some of those more difficult construction decisions are contracting firms like Skender. The Chicago-based business has built offices for locally-based tech companies, such as ShopRunner, HERE Technologies, Braintree and Motorola Mobility. It has also built Facebook, Glassdoor and Google's Chicago offices.
Clay Edwards, the vice president at Skender who runs the firm's commercial interiors department, said the main difference he has noticed in working with startup and tech companies as opposed to established, corporate companies, is that they, of course, are typically on a budget.
"Until you are a publicly-traded tech company, it's about making the numbers work while still trying to grow and attract talent," he said.
While drafting an office layout for Chicago startup Upwork, Edwards helped the company make cost-cutting decisions.
"The big thing with Upwork was analyzing tons of different scenarios," Edwards said. "Do we paint everything on the ceiling or do we leave it exposed? Because painting it comes with a cost."
"Luckily in the tech world, sometimes leaving that raw, untouched space is attractive. Plus, it helps with the budget," Edwards continued.
Another cost-cutter is opting for an open floor plan. Though the design has roots in fostering teamwork, Edwards said it has evolved into more of a money-saving mechanism, and that even corporate companies are now choosing the layout.
"The latest trend to go open office now by the corporate world is driven by cost of real estate, but when the tech world started it, it was driven by collaboration, interaction and working together," Edwards said.
Though Edwards, who has worked in the contracting business for more than two decades, said he enjoys the glossy and polished designs of more traditional businesses, like law firms and banks, he still jumps at the opportunity to build a tech office.
"I like both sides of the equation," he said. "But startups are fun, fast-paced and ever-changing."
—
Read the full article at Chicago Inno.