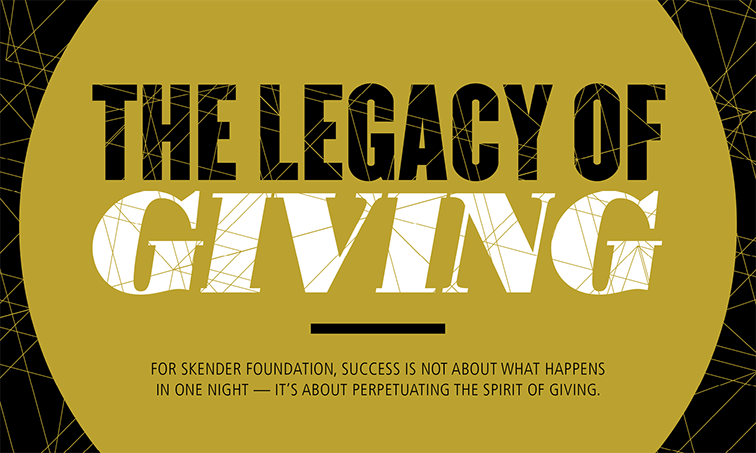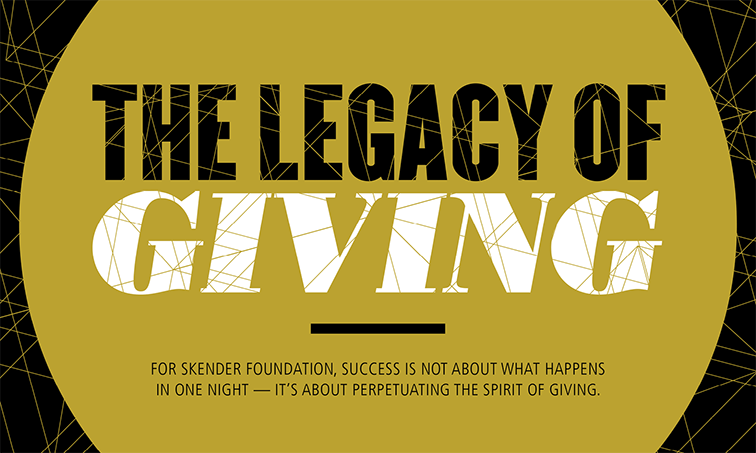 Elevation 005
Since its 2012 inception, Skender Foundation has raised over $500,000, helped more than 50 charitable organizations, thrown four benefits and founded one subcommittee. But there's one number that matters most: The number of lives changed, both now and in the future.
"Our vision is to perpetuate the legacy of giving. That's what drives me," said Cheryl Skender, the foundation's chair and president.
A 501c3 nonprofit, Skender Foundation donates funds and volunteer hours to groups that support wellness and education. To raise money and attention for organizations, the foundation throws the annual fundraising fete Summer Eclipse, which kicks off this year on July 17. On that night, hundreds gather to connect with one another and rally around a good cause.
While the evening's event makes a big impact, Skender decided to push it one step further: She founded the Builders' Board subcommittee to help young members of the Chicago business community get more involved. The subcommittee aims to inspire sustainable change by choosing a charity, and hosting an annual event called Harvesting Hope. This year, Harvesting Hope will be held on October 16 and will highlight Urban Initiatives, a nonprofit organization that runs health, education, and character development programming for kids in the Chicago Public Schools (CPS). Just as importantly, the Builders' Board participates in forthcoming educational workshops that tackle topics such as fundraising, marketing and networking. According to Skender: "By giving future leaders the right tools, they are going to be capable leaders. They're going to empower the next generation and change lives."
For Skender Foundation, change is already underway. Skender recalls a moment she felt the foundation alter lives — including her own. At last year's Summer Eclipse fundraiser, Skender Foundation invited students to speak about their experiences in the Chicago Scholars program, the recipient of the evening's proceeds. One discussed growing up in the foster system and petitioning the state to live on his own as a teenager. "I couldn't believe what I was hearing," exclaimed Skender, recounting the story. Chicago Scholars, which mentors under-resourced high school students, helped him access the funds needed to go to college and graduate with a degree. "Due to mentoring, he is on the road to success. And after all he's been through, he's now giving back — and that resonates with me."
This year's Summer Eclipse benefits The Chicago High School for the Arts. Known affectionately as "ChiArts," the institution receives funding for academic classes from Chicago Public Schools. But the arts programming — which begins after 2 p.m. and runs about three hours — relies solely on contributions from individuals, corporations and foundations.
These funds support every part of the arts classes — high-caliber training often found only in pricey private schools. Because the students enter with varying degrees of skill, ChiArts executive and artistic director José Ochoa joked that the school is run with military-like precision: "Every minute from 8 a.m. to 5 p.m. is accounted for. We say it's not enough time to give the students what they need. We know we have a lot to teach, and the students have a lot to accomplish."
The wholehearted dedication, embraced by ChiArts' diverse body of students, attracted Skender to the cause: "The average student commutes 45 minutes. That's an average, so many families and students commute for more than an hour — both ways."
Summer Eclipse benefits individual ChiArts students, covering pointe shoes or a field trip to the Art Institute of Chicago. Students will be present at the evening's events, performing, playing musical instruments and displaying their artwork. It's an opportunity for donors to see their gifts in action, but for the students it's also an opportunity to give thanks. "For a high school kid to understand the gift they're given and to say thank you, it's so rewarding," Ochoa said. Let the cycle of giving continue.
Skender Foundation hosts Summer Eclipse to raise funds and awareness for causes impacting education and wellness. This year's event helps fund the arts programming at The Chicago High School for the Arts.