Skender's Annual Volunteer Day Draws Highest Turnout Yet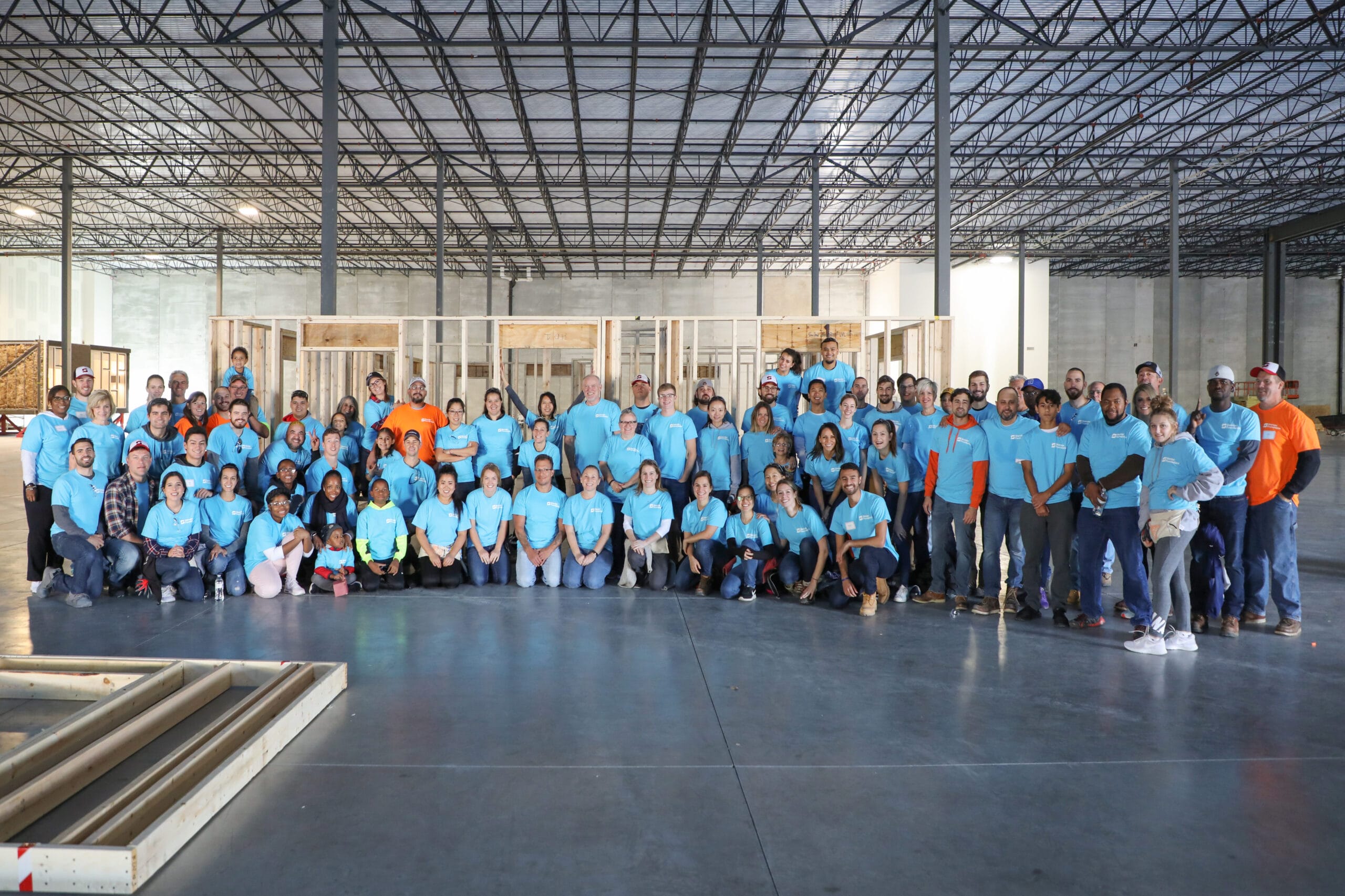 On Saturday, October 13, nearly 100 volunteers gathered at Skender's new manufacturing facility for the firm's annual Volunteer Day. Volunteers built wood wall panels for two homes that will be delivered to families in need via Skender's partners for the event, Appalachia Service Project and Solid Rock Carpenters.
The volunteers wrote messages of hope on the wall panels to bring comfort to the future inhabitants of the homes. Additionally, Skender employees leveraged their construction expertise to help Solid Rock Carpenters launch this framing day concept to bring to other organizations in the future.
The participation for this event was the highest yet for Skender's volunteer day, and the volunteers left feeling inspired and excited.