Skender Wins DISRUPTOR Award at BuiltWorlds' Machines Conference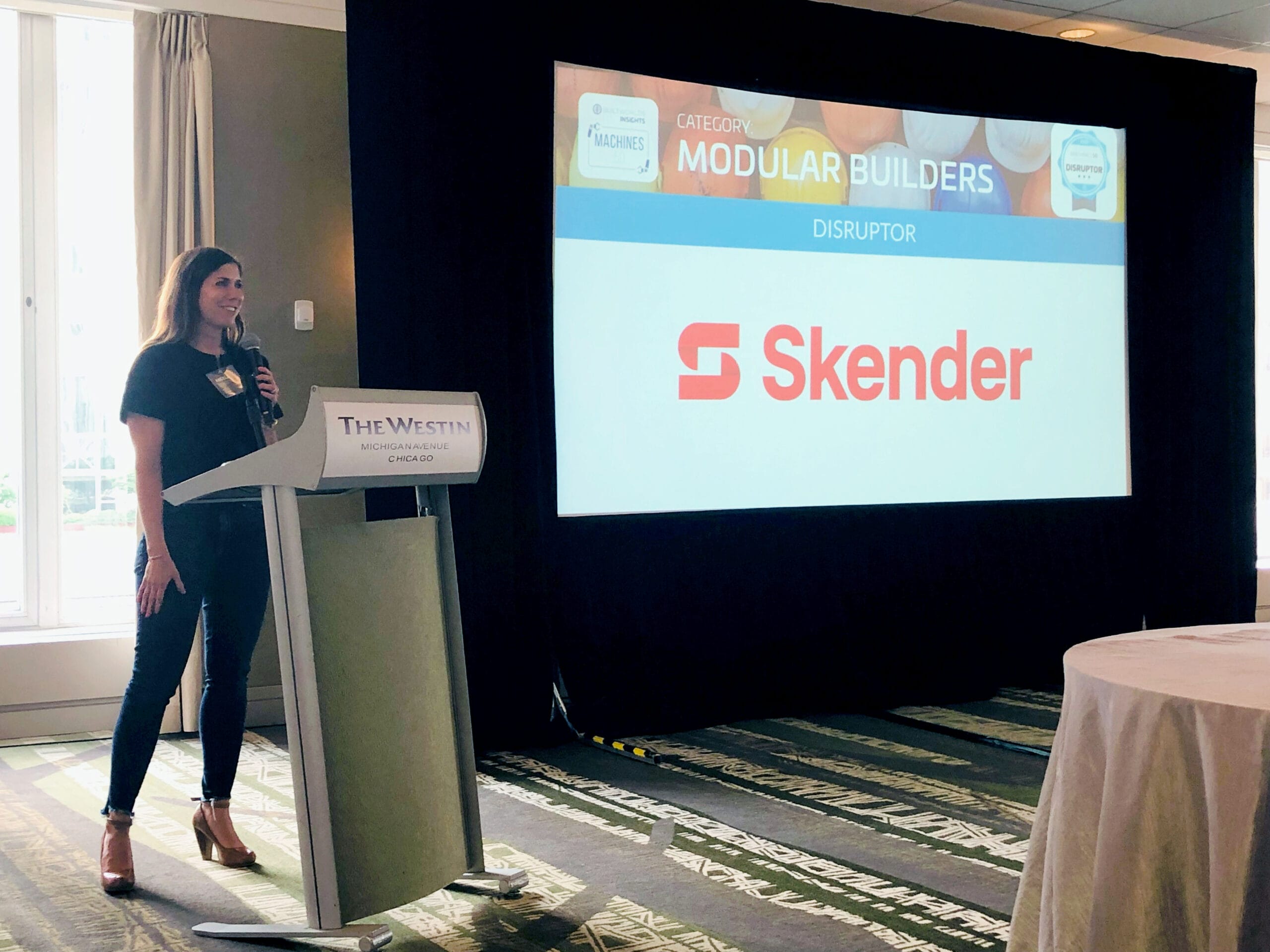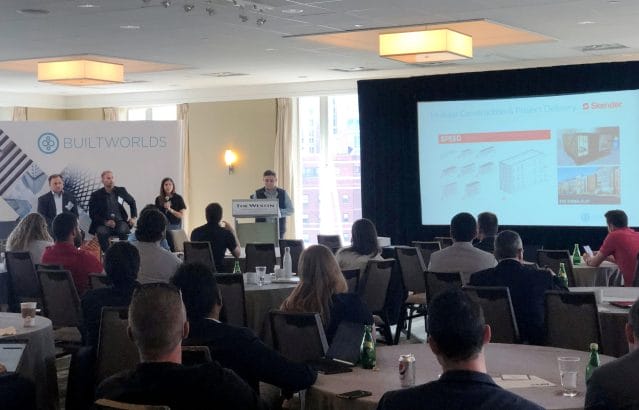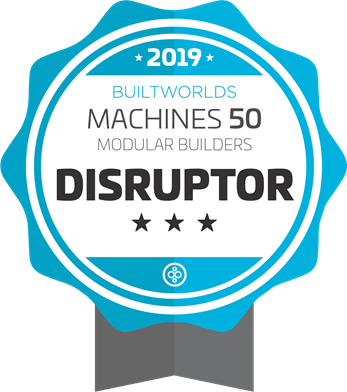 Recognized today at the reception of BuiltWorlds' Machines Conference, Skender was voted the winner of the DISRUPTOR award for the Modular Builders category among those featured on the 2019 Machines 50 List. Skender's Director of Residential Architecture Angela Spadoni attended the event to accept the award following her presentation on modular construction and evolving project delivery.
The year's Machines 50 List features innovative solutions advancing equipment, machinery and tools at the frontier of the built environment. With emerging technology transforming construction in the shop and in the field, BuiltWorlds aims to showcase companies that are pushing the boundaries of both product and process.
BuiltWorlds' panel of expert judges selected one LEADER and one DISRUPTOR from each of the seven categories on the list: (1) 3D printing, (2) equipment tracking & fleet management, (3) field robotics, (4) equipment marketplaces, (5) modular builders, (6) prefabrication solutions and (7) vehicles.
With a focus on innovation, teamwork and efficiency, Skender has earned more than 26 best place to work awards (by multiple awarding bodies) in total over the last dozen years.