Skender Starts Work on Independent Living Facility Rehabilitation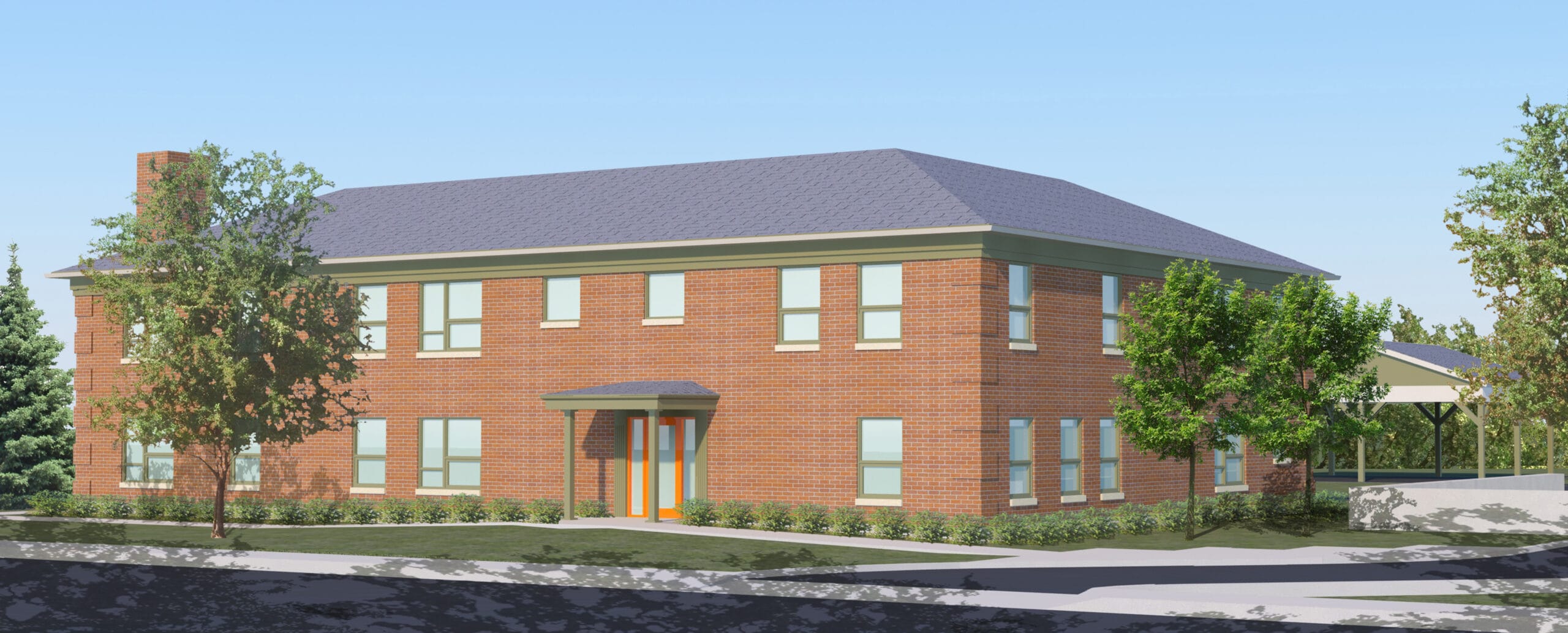 Skender, serving as construction manager, has started work on the full-building rehabilitation of Arboretum West Apartments, an affordable housing development located in Lombard, Illinois. The two-story independent living facility is owned by Over the Rainbow Association (OTR), an Illinois nonprofit organization dedicated to providing affordable, barrier-free housing solutions for people with physical disabilities. All 14 units in the concrete masonry structure are energy efficient, handicap accessible and barrier-free.
Built in 1983, the building requires extensive masonry rework as well as enlarging all window openings and adding significant structural reinforcement to the exterior perimeter wall. Once brought up to code, Arboretum West Apartments will contain numerous self-sufficient, ADA compliant features including luxury vinyl plank flooring, large roll-in bathrooms with integrated showers, accessibly designed custom kitchens and expansive elevator lobbies. Prior to performing rehabilitation work, Skender demolished an adjacent building to create more green space and a storm detention pond area for future residents to enjoy.
Skender is working in collaboration with architecture firm Weese Langley Weese and other key trade partners to successfully deliver another barrier-free apartment community for OTR in December 2018.
# # #
About Skender
Skender is revolutionizing how the industry builds by unifying construction, design and advanced manufacturing to create a more efficient, streamlined process—and a single source of truth. We bring together every stage of the journey for designing and constructing commercial, healthcare and multifamily properties. Our Lean, integrated and tech-infused business model focuses on optimizing and innovating, ensuring our clients and project partners walk away feeling energized about the design and construction process. With offices in Chicago and San Francisco, we offer expertise to local and global brands. For more information on Skender, visit www.skender.com.