Skender Starts Interior Construction of Chicago HQ of Coworking Firm Spaces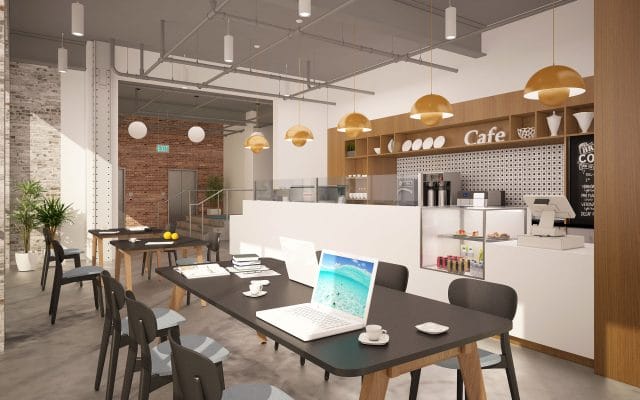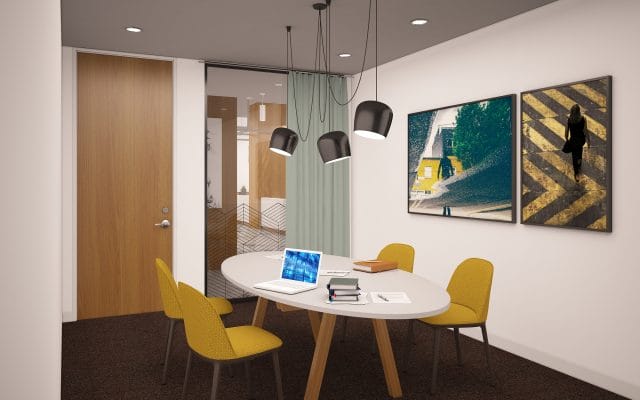 The months-long redevelopment of the iconic former Sports Authority building at LaSalle and Ontario has achieved a significant milestone with an affiliate of Next Realty, the building's owner, completing the base building renovations. Skender, serving as general contractor, will soon start the interior renovation of the future 8-story, 80,000-square-foot Chicago HQ of Spaces, a fast-growing coworking office space owned by IWG. Spaces is assuming full occupancy and will enjoy private access to the building's roof terrace, which Skender is also renovating within the project scope.
Spaces is creating room for more than 500 business professionals from companies of all sizes to enjoy both desks for private heads-down work as well as collaborative space. The technology-rich office space will offer a wide range of amenities to foster community, creativity and growth, while retaining elements from the original building, like exposed brick and high, open ceilings on the first floor. The space features key gathering areas – including a first-floor café, gym space, large reception area, and a business café – conference rooms of varying size, private offices and open office workstation areas.
Skender is collaborating with Atlanta-based architect WB Interiors, Loring Engineers, owner's representative Himes Associates and Spaces' owner IWG to complete the project by September 2019. The roof terrace is being designed by local architect von Weise Associates.
"We are excited to begin work on our third location in Chicago," said Michael Berretta, VP of Network Development, IWG. "Demand is strong for flexible workspaces in Chicago, and our new location gives the city's talent pool a great place to work, outstanding amenities and membership to a thriving business community."