Skender Starts Construction on 609 W. Randolph, a 15-story Office Building in Chicago's West Loop Gate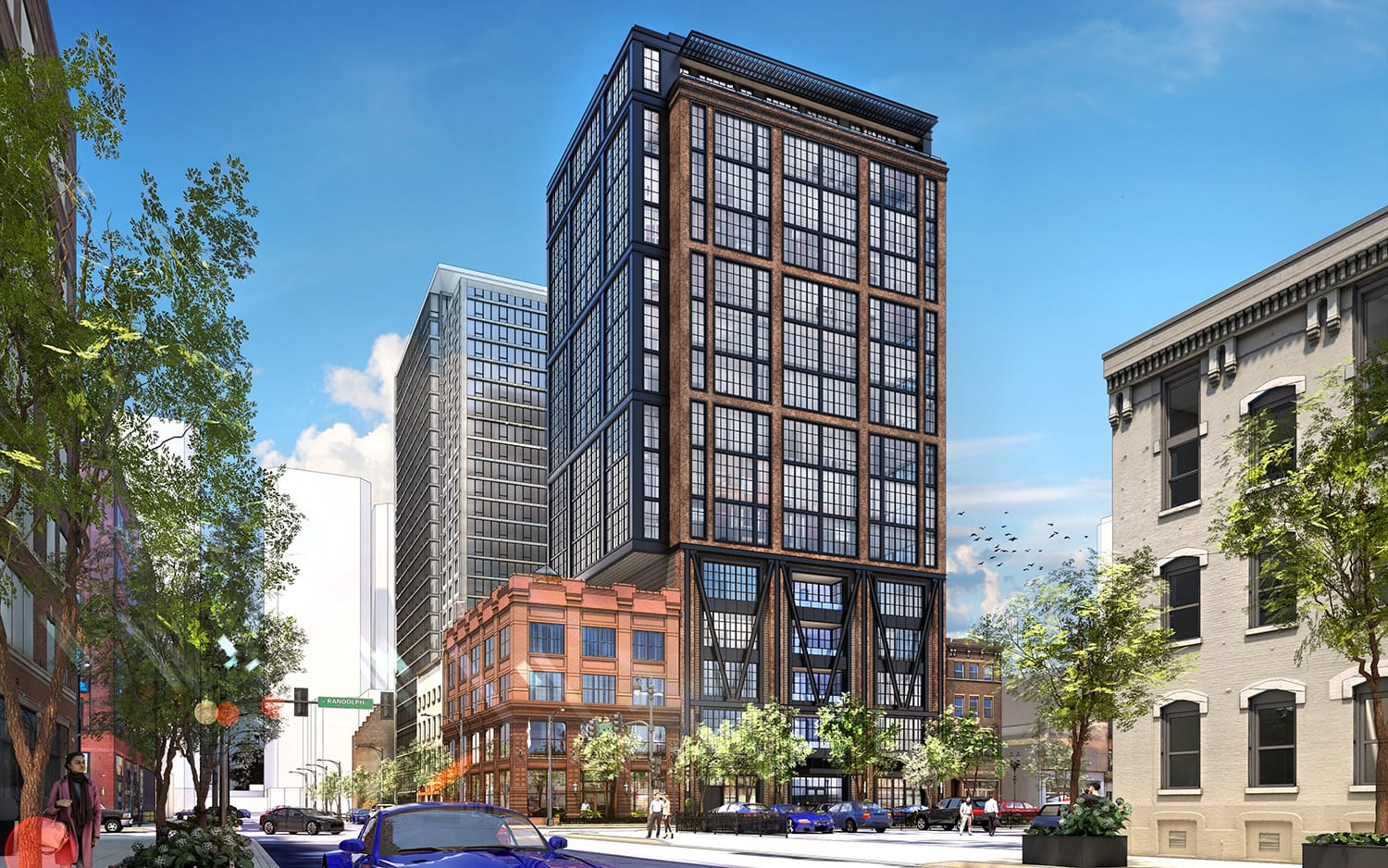 Skender recently started construction on the Class-A office development at 609 W. Randolph in the West Loop Gate neighborhood in Chicago. The 15-story, 100,000+ square-foot building is being developed by Vista Property Group and designed by Antunovich Associates.
Located along W. Randolph Street between N. Jefferson Street and N. Des Plaines Street, the office building will be a four-minute walk from the Clinton CTA station, and a three-minute walk from Ogilvie Transportation Center, making it a convenient office location for commuters.
The façade will keep in line with the neighborhood feel and consist primarily of masonry with complementary steel, metal panel and exterior glazing, as well as a granite base. The building is designed to be WELL certified and exceed energy code.
The new office building, which is being developed on a surface parking lot adjacent to an existing five-story building at 601 W. Randolph, will be completed in early 2022. The project team includes:
Developer: Vista Property Group
Architect: Antunovich Associates
Contractor: Skender
Structural Engineer: WSP
Major Trade Partners: Adjustable Concrete Construction, Advance Mechanical Systems, Ewing-Doherty, Glass Solutions, International Concrete Productions, Titan Electric, USA Fire Protection
Leasing Team: CBRE
Construction Lender: Bank OZK (Nasdaq: OZK)
About Vista Property Group
Vista Property Group is a family-owned private real estate investment firm with a diversified portfolio of commercial, retail, and multifamily investments in urban centers. Core holdings are located in New York City, Chicago, North Carolina, and London, with an added focus on expanding into other exciting urban markets. For more information, visit vistaprop.com.
About Skender
Skender is a full-service building contractor and one of the nation's top 100 construction firms, according to Building Design & Construction. We combine Lean process with high-performing teams to deliver unmatched results and maximum value. Headquartered in Chicago with a satellite office in Indianapolis, Skender serves its clients in the Midwest and across the country.