Skender Starts Construction of Ace Hardware's New Headquarters in Oak Brook, Illinois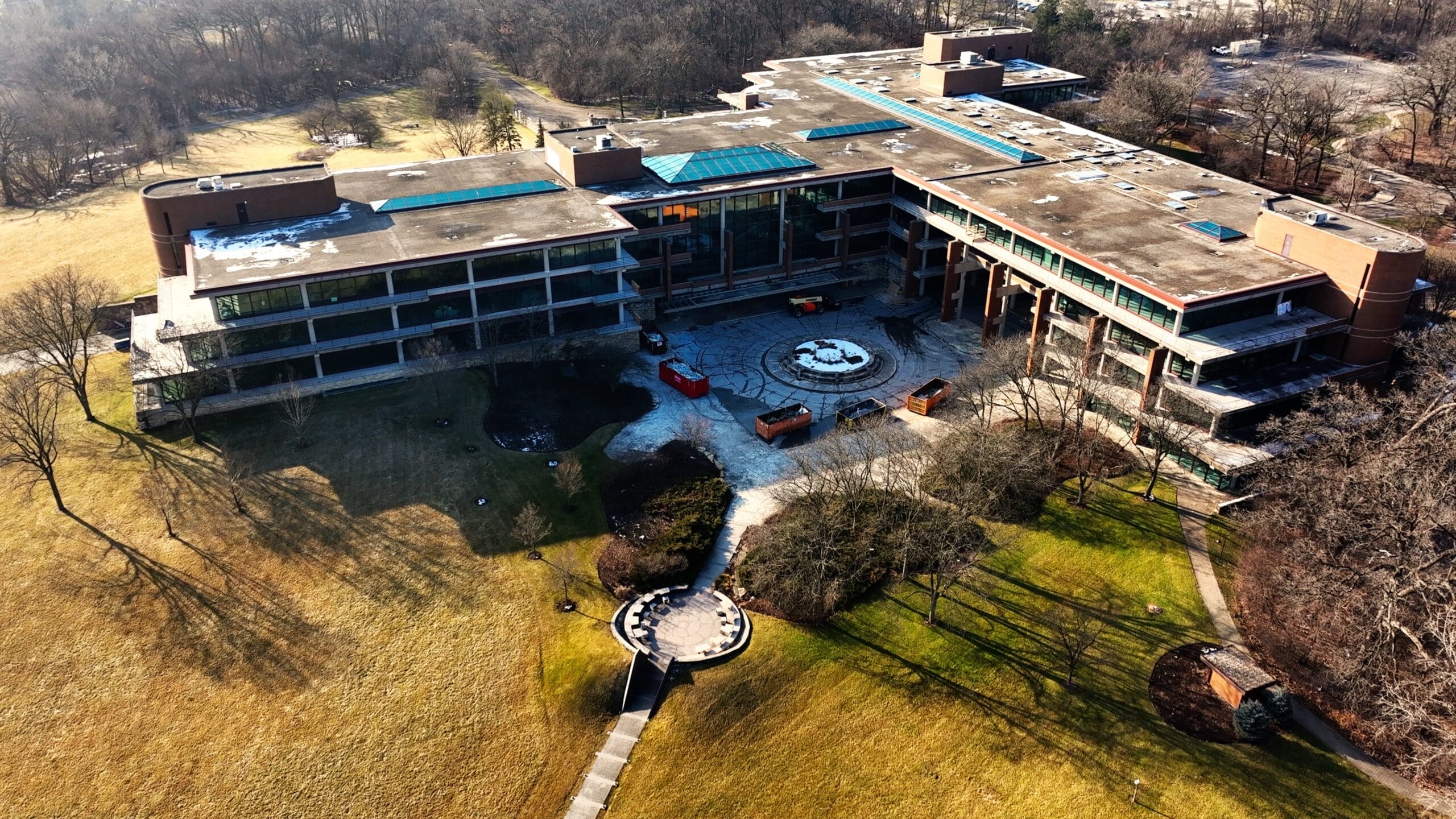 The Largest Suburban Build-out Since 2018, the 250,000-SF Project Will Transform Former McDonald's Corporate Campus Into Modern Workplace for Hardware Retailer
Skender has started construction on the 250,000-square-foot build-out of Ace Hardware Corporation's new headquarters. The project, located at 2915 Jorie Blvd., will transform the main building on the former McDonald's corporate campus into a vibrant, modern, amenity-filled workplace for the hardware retailer.
The project will consist of open workstations, 150 conference rooms, 12 cafes/pantries and a variety of collaboration spaces and amenities. Originally built in the 1970s and designed by Dirk Lohan, grandson of famed architect Mies van der Rohe, the former McDonald's campus consists of three Brutalist-style buildings occupying more than 80 acres in Oak Brook. The campus has been empty since 2019, when the fast food giant moved its headquarters to downtown Chicago.
"We are excited to be working with Skender to modernize this iconic campus to serve the needs of our growing business," said Kane Calamari, SVP and Chief Human Resources Officer at Ace Hardware. "Once complete, the new office will bring all of our employees together in one building to better collaborate and serve our shareholders for many years to come."
The renovation will reuse and retain many of the main building's original architectural elements, including a large atrium in the center that connects the rest of the building and skywells that allow ample natural light to flow throughout the space. The project team will be installing demountable office and conference fronts, which in addition to being more sustainable and economical than drywall, create functional, soundproof and visually private interior office spaces. They also enable faster construction and provide flexibility for reconfiguration options in the future.
The Skender team will be running all electrical and low-voltage cabling under the entire second, third and fourth floors, which are built on an existing six-inch raised-floor system. To combat external supply chain challenges, Skender is working with Ace Hardware to procure materials earlier than usual and leveraging flexible phasing and work sequencing to further streamline the construction schedule. In addition to Skender's work on the main building, the landlord will be converting the first floor of the parking garage into an amenity suite that includes a fitness center, conference center, multi-purpose room, and large cafeteria and dining center with commercial kitchen.
"We are delighted to partner with Ace Hardware on the restoration and revitalization of this beautiful space," said Tom Walsh, Project Manager at Skender. "These buildings were designed to blend in with the area's natural features with future expansion and evolution in mind, and it's great to be able to update an existing structure to fit the needs of a modern workforce."
The project began construction in February 2023 with an anticipated completion date in mid-to-late 2023. The Ace Hardware project team consists of Skender as general contractor, architect CBRE Design Collective and engineer Environmental Systems Design, Inc.
Watch the video of demolition kicking off the Ace Hardware HQ construction project:
https://youtu.be/sjM54ba5UXE