Skender Receives City of Elgin's Mayor's Award for Historic Preservation of 15-story Elgin Tower Building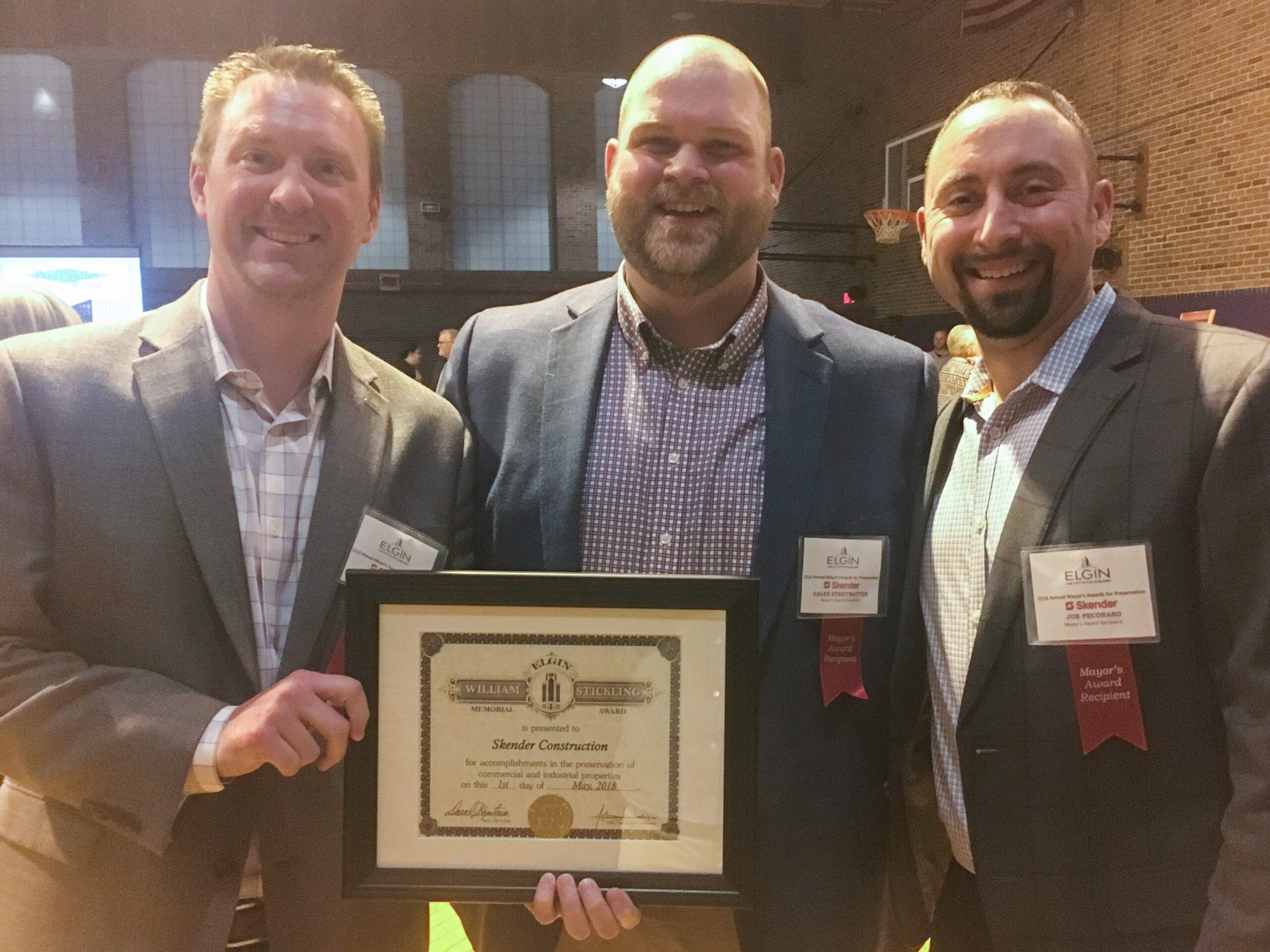 Skender, along with St. Louis-based Webster Design and owner Capstone Development Group, received the William Stickling Memorial Award at the 28th annual Mayor's Awards Presentation honoring outstanding contributors to Elgin's heritage. The award recipients were selected by the Elgin Heritage Commission and Downtown Neighborhood Association of Elgin based on the project team's dedicated efforts to preserving Elgin's historic architecture, neighborhoods and cultural resources.
In February, Skender completed the 60,000-square-foot, 15-story rehabilitation of The Elgin Tower Building, a historic centerpiece in downtown Elgin, Illinois. Condemned in 2014 due to a fire, the former bank turned office building underwent a complete gut rehab transformation into 44 market-rate apartment units with modern finishes.
Skender worked with Webster Design and the Illinois Historic Preservation Agency to protect and preserve the building's historic elements, which involved retaining original terrazzo in the corridors, refinishing or recreating wooden landmark unit entries, rebuilding elevators to operate within the existing shafts, replacing exterior windows and coordinating local street closures to facilitate the project's temporary loading dock.