Skender Partners with Solid Rock Carpenters for Annual Volunteer Day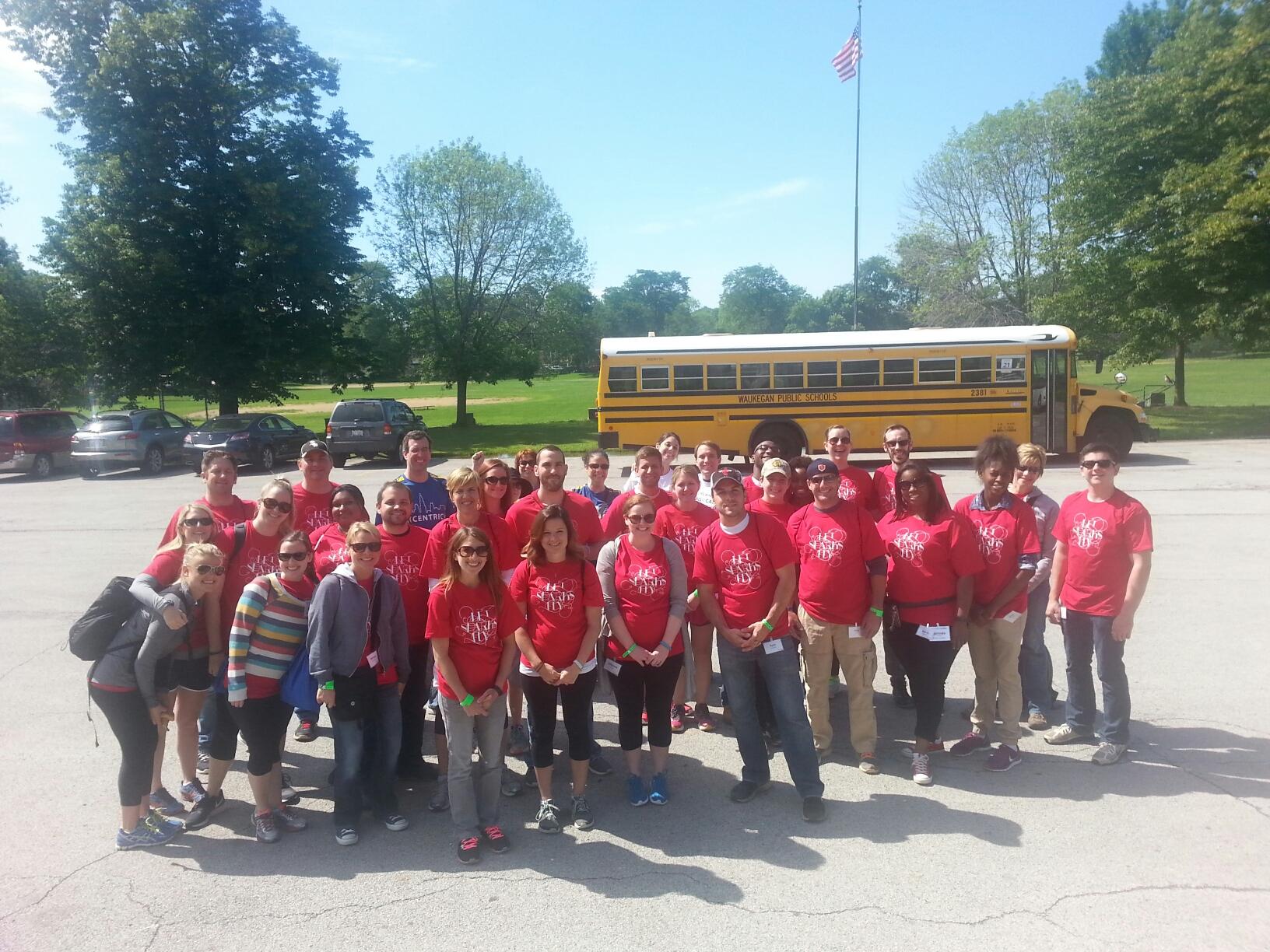 Skender's annual employee volunteer day will take on new importance this year as Framing Day—a day to volunteer locally and build housing to then be shipped in modules to where it is needed most. Through a partnership with Solid Rock Carpenters, the day will benefit the Appalachia Service Project and take place on Saturday, October 13 onsite at Skender's new advanced manufacturing facility.
"We are very excited to be partnering with Solid Rock Carpenters and utilizing our volunteers' talents in the building trades for an amazing cause," explains Cheryl Skender, Chair and President of Skender Foundation. "Our mix of friends, family, Builders' Board members and professionals will help Solid Rock Carpenters create a replicable volunteer framing program that any organization willing to roll up their sleeves and swing a hammer can execute in the future."
During the Framing Day, volunteers will come together under the guidance of Solid Rock Carpenters (SRC) to build wood wall panels for single-family homes. Those panels will then be shipped to sites chosen by the Appalachia Service Project (ASP) to provide accessible, stable and safe housing for low-income families. SRC will continue to work with onsite volunteers to help assemble and finish the homes at their final destination. Skender and SRC are also collaborating on a manual for use during future Framing Days.
SRC was founded in 2005 to provide opportunities for people of all backgrounds and skill levels to build homes and bring hope to those impacted by Hurricane Katrina. SRC has since expanded to provide volunteer opportunities and build safe, accessible homes for underserved populations across the U.S.
"We were founded to help victims of Hurricane Katrina, which opened our eyes to the urgent need for housing in low-income communities throughout the country—and the enthusiasm from volunteer groups to help. The Framing Day program will help us scale our volunteerism to include more organizations, perform the volunteer activities locally, and add more destinations where there is a need," said Scott Engle, co-founder of Solid Rock Carpenters. "We are creating something that will connect volunteer enthusiasm with the communities that need it most. Thanks to modular construction, the work can be done anywhere—in a church or company parking lot, for example."
Skender's volunteer day starts at 8:30 am CT and ends at 2:00 pm CT on Saturday, October 13, at the Skender Manufacturing facility at 3348 S. Pulaski Road, Chicago, IL 60641. The minimum age to frame wall panels is 12 years old; youth volunteers aged 7-11 can participate in a birdhouse building activity.