Skender Named No. 6 Best Place to Work in Chicago by Crain's Chicago Business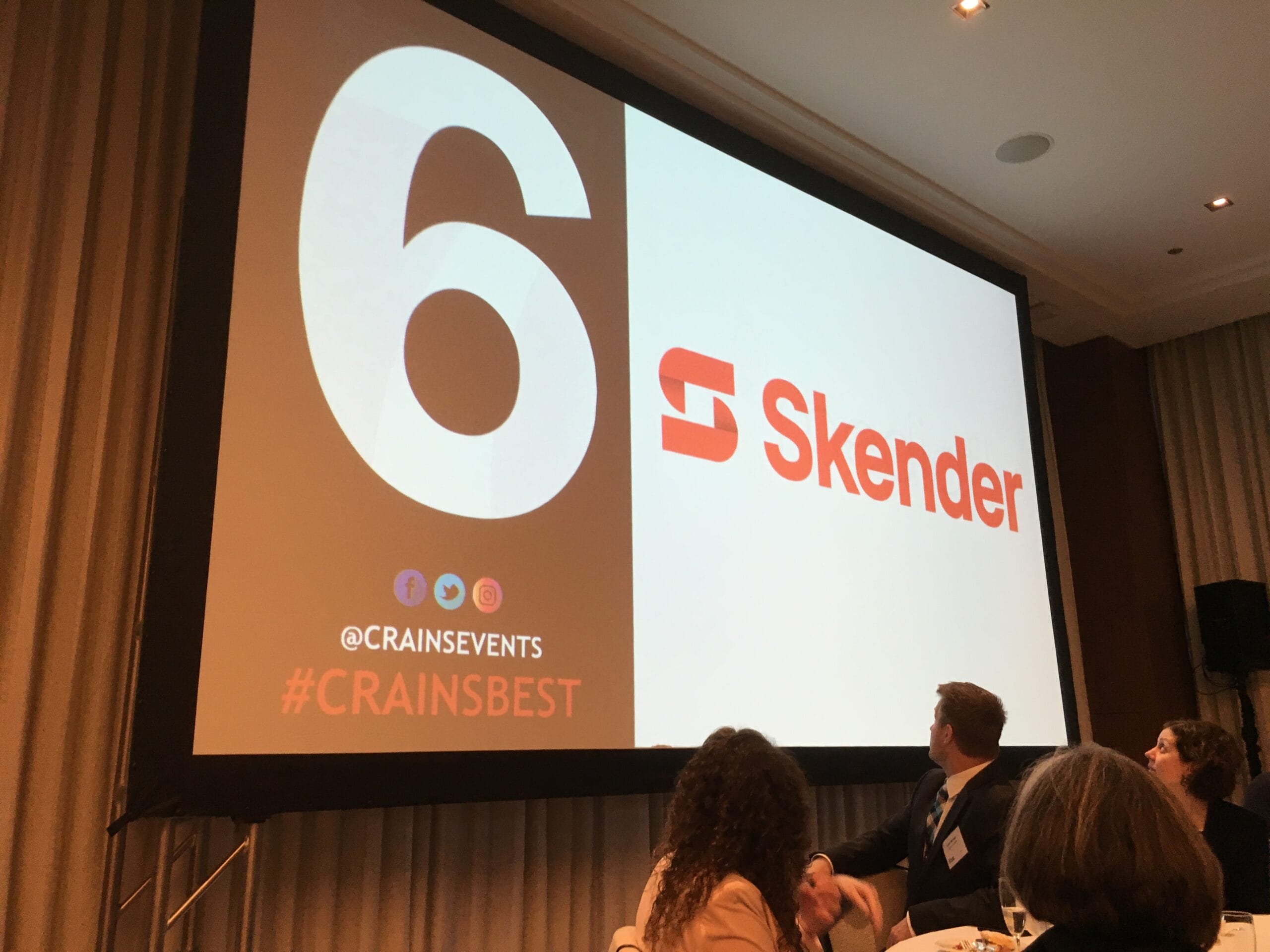 Skender was recognized today as the No. 6 best place to work in the Crain's Chicago Business 2018 Best Places to Work list. To determine the top 100, Crain's partnered with an independent workplace excellence research firm to survey nearly 9,000 employees at Chicago-area companies. The 100 finalists were further assessed using a variety of criteria including benefits, policies, practices, employee experiences and workplace culture. The award program was open to all publicly or privately held organizations, either for-profit or not-for-profit, and organizations, with at least 25 employees working in the seven-county Chicago area. Of the 100 finalists, Skender ranked No. 6 overall, and No. 4 in the medium-sized company category.
With a focus on innovation, teamwork and efficiency, Skender has earned more than 20 best-place-to-work awards in the last decade. Collaboration is central to Skender's character: from our commitment to building meaningful client relationships to our valued trade partnerships to our belief that every voice in our company has value. The result is a truly refreshing project experience for our clients, our partners and our employees.
Skender is always in search of great talent—learn more about our culture and see our open opportunities.
About Skender
Skender is revolutionizing how the industry builds by unifying construction, design and advanced manufacturing to create a more efficient, streamlined process—and a single source of truth. We bring together every stage of the journey for designing and constructing commercial, healthcare and multifamily properties. Our Lean, integrated and tech-infused business model focuses on optimizing and innovating, ensuring our clients and project partners walk away feeling energized about the design and construction process. With offices in Chicago and San Francisco, we offer expertise to local and global brands.