Skender Foundation Announces Two New Directors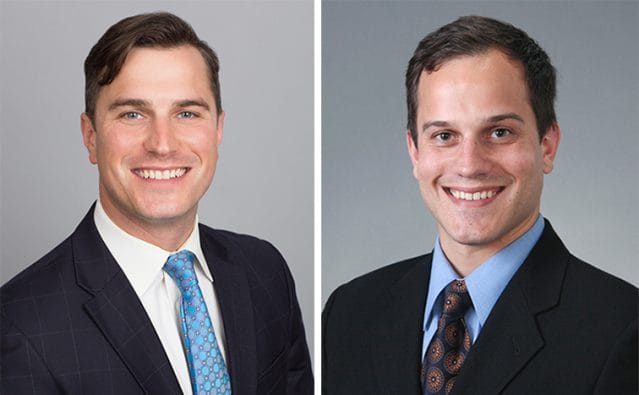 Skender Foundation has appointed Jeffrey Skender and Brian Skender to serve as directors of the foundation. Both members of the foundation's young professionals division, Builders' Board, Jeffrey and Brian will act as liaisons between Builders' Board and the foundation's Board of Directors while also assisting to improve overall operations, fundraising and membership efforts.
Jeffrey Skender is a broker at Cushman & Wakefield and founding member of Builders' Board. He earned a Bachelor of Science and Master of Science in Finance from the University of Illinois at Urbana-Champaign. Jeffrey is also a mentor for the Chicago Innovation Exchange at the University of Chicago as well as a member of The Chicago Leadership Alliance.
Brian Skender, a project manager at Skender Construction, has been integral to the growth of the Builders' Board since its inception in 2012, most recently serving as president. He holds a Bachelor of Arts from the University of Illinois at Urbana-Champaign and is pursuing a Master of Business Administration from Loyola University Chicago. Brian is active with Safe Families for Children, a host parenting volunteer network for families in distress.
"Both Brian and Jeff have been vital contributors to the foundation's development and success over the past three years," says Skender Foundation Chair and President, Cheryl Skender. "Their leadership qualities and passion for giving back will continue to drive Builders' Board and its vision: to perpetuate the legacy of giving."