Skender Expands Operations in Indiana, Hires Jamie Nieves as Local Business Development Leader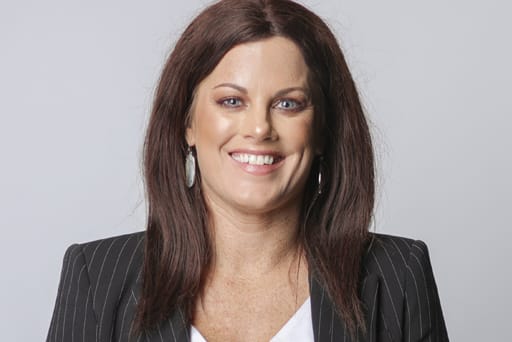 Skender is pleased to announce the expansion of its Indiana presence and the hiring of Jamie Nieves, a seasoned economic and business development professional and Indiana native. As vice president of business relationships, Nieves will work with Brian Simons, vice president, who heads Skender's Indianapolis office and oversees construction teams. Skender began work in Indiana in early 2020 and has been involved in the construction of significant healthcare, retail and office projects totaling over 1 million square feet throughout the state.
"We are thrilled to welcome Jamie to team Skender. Her experience creating partnerships in both the private and public sector to benefit communities in the region, as well as her robust background in civil engineering and infrastructure, will be incredibly valuable as we expand our work in Indiana," said Simons, who graduated from Purdue in 2003.
About Jamie Nieves
Nieves joins Skender from Indianapolis-based DBE/MBE engineering consulting firm Shrewsberry & Associates, where she was director of business development. Prior to moving back to her home state of Indiana, Nieves was business development manager at engineering firm ECS Southeast in North Carolina and held senior economic development roles at the Kentucky Association for Economic Development and Northern Kentucky Tri-ED. As a leader in business retention and expansion, she has secured more than $86M in capital investment for Midwest communities and hundreds of jobs throughout the communities she has served.
Nieves holds bachelor's degrees in marketing and finance from Franklin College in Franklin, Indiana, and she began her career in the architecture, construction and engineering industry with Gibraltar Design in Indianapolis.
"I was drawn by Skender's focus on long-term relationship-building and creative, collaborative problem-solving," said Nieves. "I am looking forward to building on both my personal Indiana roots, as well as the high-quality work Skender has already completed with its partners here. Through our work, we can benefit communities throughout Indiana."
Skender's Work in Indiana
Skender is a leading national construction firm with strong Midwestern roots and award-winning new construction and renovation projects in healthcare, lab sciences, office, multifamily, mixed-use and other building types. In Indiana, Skender has completed or is in process on multiple projects including:
IU Health Bloomington Hospital
Bloomington, Indiana
Skender partnered with F.A. Wilhelm to build the new IU Health Bloomington Regional Academic Health Center on the campus of Indiana University. The state-of-the-art complex, which opened in December 2021, includes 620,000 square feet for in-patient and out-patient clinical services, and 115,000 square feet for academic instruction.
IU Health Capital Projects
Indianapolis, Indiana
Skender has been engaged in the planning and construction of capital and infrastructure projects with IU Health, and the team anticipates construction to commence in 2022.
Allen Crossings
Fort Wayne, Indiana
In partnership with Echo Development, Skender will begin construction on a multi-unit, 11-acre retail development near the Parkview Hospital campus in northwest Fort Wayne in spring 2022.
Aspire Indiana Health Clinic
Indianapolis, Indiana
Skender has commenced the demolition and renovation of an existing clinical space to create a new full-service clinic for the nonprofit healthcare provider to serve the northeast side of Indianapolis.