Skender Completes Specialty Clinic for Rush Oak Park Hospital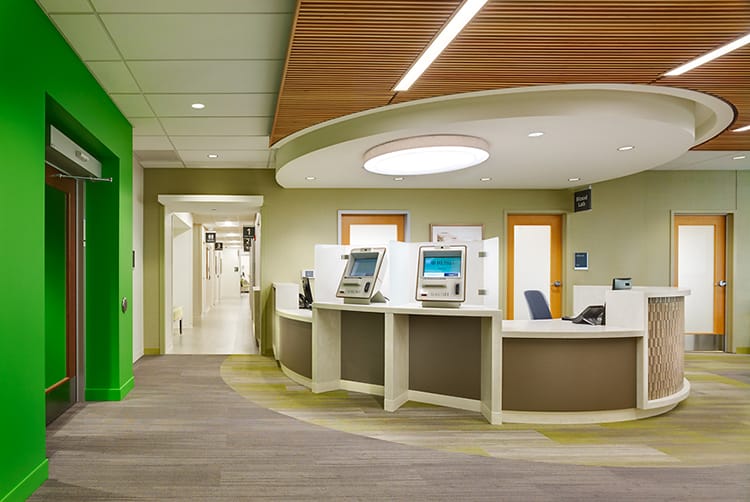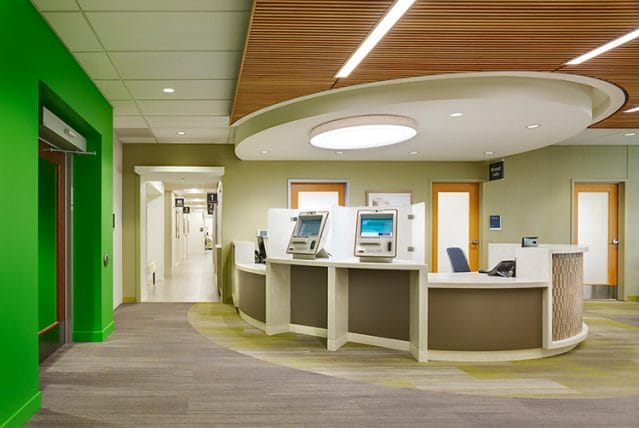 Skender Construction recently completed the interior build-out of a specialty medical clinic at Rush Oak Park Hospital (ROPH).
Located on the fifth floor of the ROPH medical office building, the new specialty clinic includes 21 exam rooms, an allergy room and infusion room, as well as four procedure/treatment rooms. Support and ancillary spaces include reception, waiting, blood draw and administrative offices. A portion of the build-out is dedicated to the adjacent ROPH hematology/oncology practice, adding four infusion bays and a nurse's station.
Working in the occupied space, Skender coordinated utility shutdowns and all construction logistics to minimize the impact on ongoing building operations. Skender served as general contractor and collaborated with Eckenhoff Saunders Architects and Berg Engineering Consultants to successfully complete the build-out.