Skender Completes Redevelopment of 93-Year-Old Historic Property in Maywood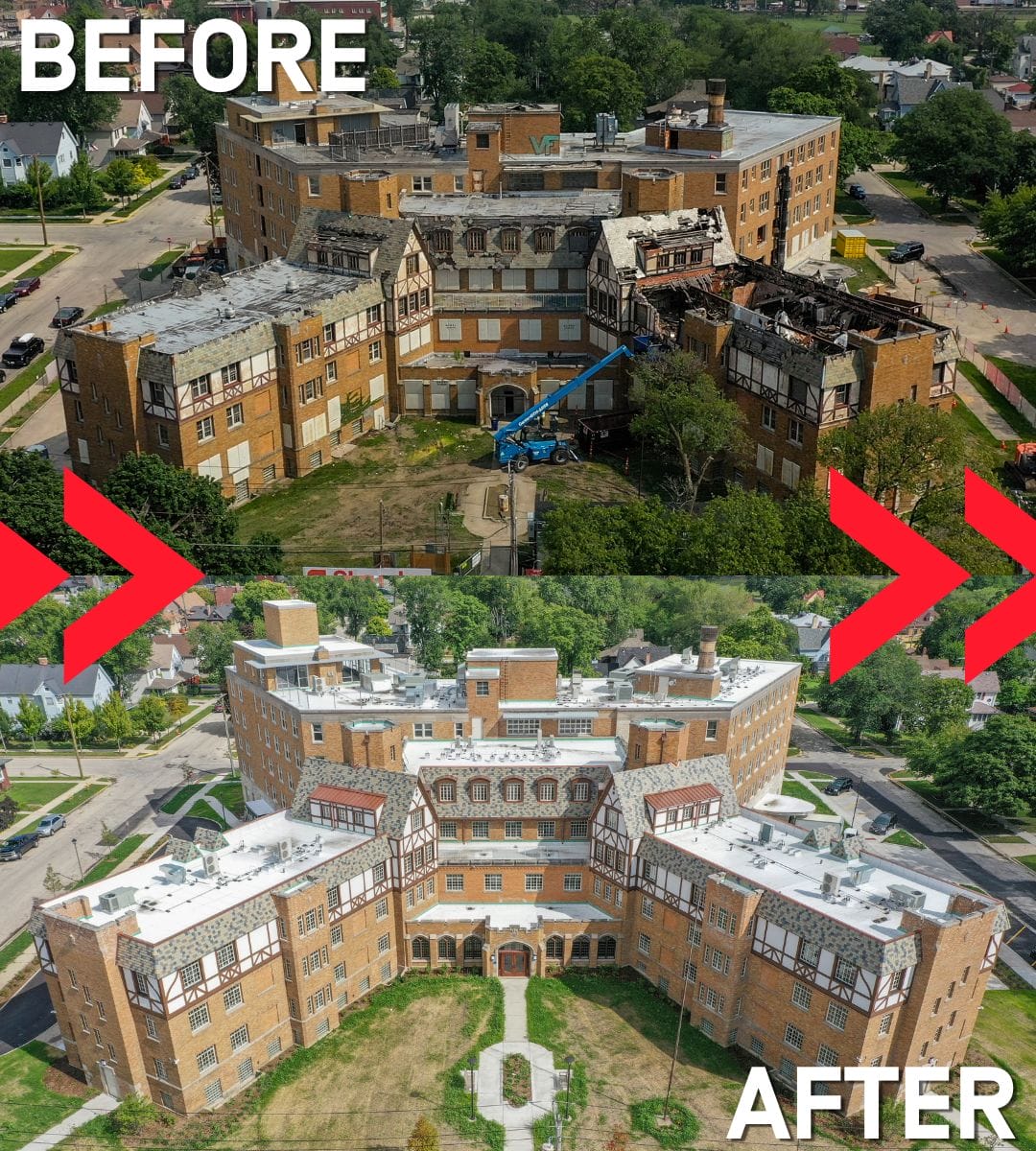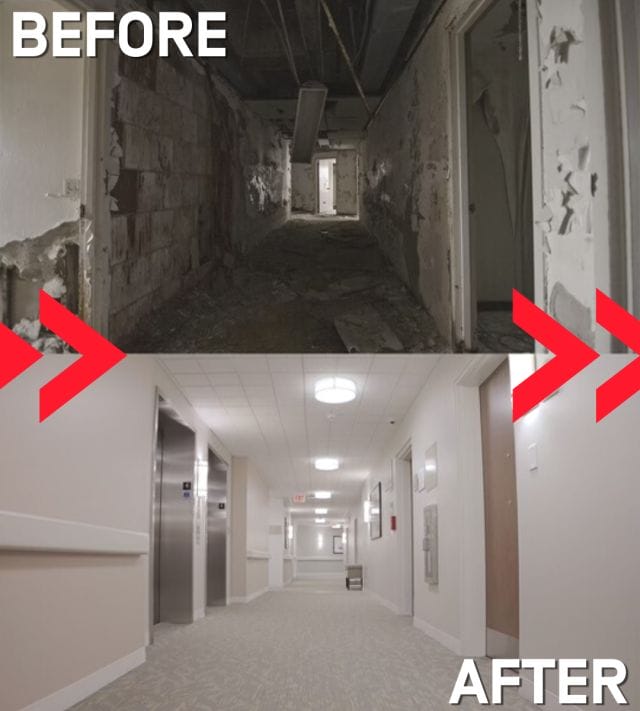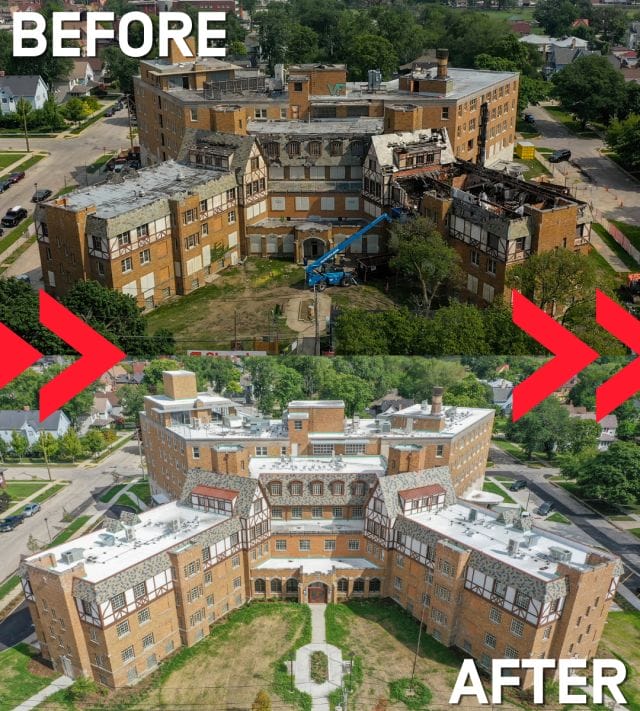 The 100-Unit Maywood Supportive Living Project Provides Affordable Housing for Low-income Seniors
Skender today announced the completion of its latest adaptive re-use project, Maywood Supportive Living, a 133,000-square-foot all-inclusive assisted living facility for low-income seniors located at 316 Randolph St. in Maywood, Illinois. To create the 100-unit supportive care center, developer Celadon Partners hired Skender as general contractor to transform the former Central Baptist Home, which has been on the State of Illinois' National Register of Historic Places since 2017.
Over the course of construction, Skender stripped the historic building down to its structure to add modern amenities while taking great care to preserve and restore its natural architectural detail. Built in several different phases between 1929 and 1965, the building features a unique mix of Tudor-Revival and modernist styles. Skender's restoration process included refurbishing the wood trim, stucco and brick facades to their former glory, installing new windows, revamping the first-floor lobby to highlight the original terrazzo floors, replacing the roof, restoring the commercial kitchen and dining area and converting 100 rooms into supportive living units, complete with kitchenettes.
"Skender is a true strategic partner, a problem solver and exactly the collaborator we needed to take on a complex redevelopment project like this," said Scott Henry, Principal, Celadon Partners. "With their team's depth of experience and out-of-the-box thinking, they proactively brought solutions that positively impacted the team, the project and the community."
Residents of Maywood Supportive Living can enjoy a wide variety of supportive services and amenities designed to promote personal comfort and peace of mind. The restored building features an in-house beauty salon, a wellness clinic, a laundry room, a general store, a recreation area and lots of lounge areas where inhabitants can relax and socialize with one another. As a supportive living facility, Maywood is an affordable community for older adults living independently who may need financial assistance and on-site nursing support services.
"It's been a great collaboration with Celadon and an exciting journey to watch our high-performing team breathe new life into such a grand, historic and distinctive space," said Afshan Barshan, Senior Vice President at Skender. "We are thrilled to see residents begin to move in and enjoy all the amenities."
In addition to managing the construction, Skender provided design-build mechanical, electrical, plumbing and fire protection services on this project. Design was provided by Gleason Architects. Financing was arranged by NDC Corporate Equity Fund, KeyBank, US Bank, and the Illinois Housing Development Authority.
The redevelopment process began in June 2021 and took just 14 months to completion. Residents began moving into Maywood Supportive Living August 31, 2022.