Skender Completes Loyola University Chicago Engineering Science Flex Laboratory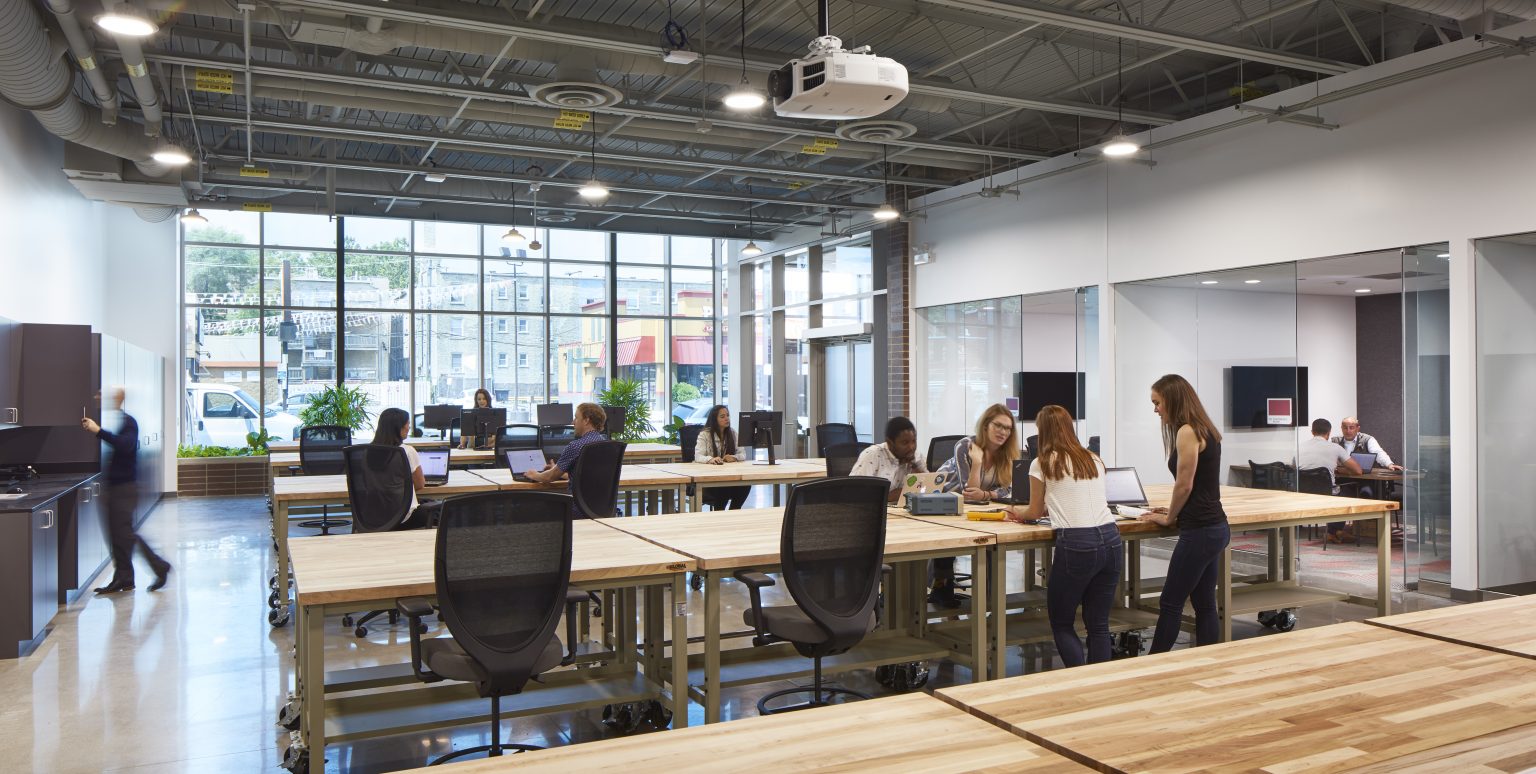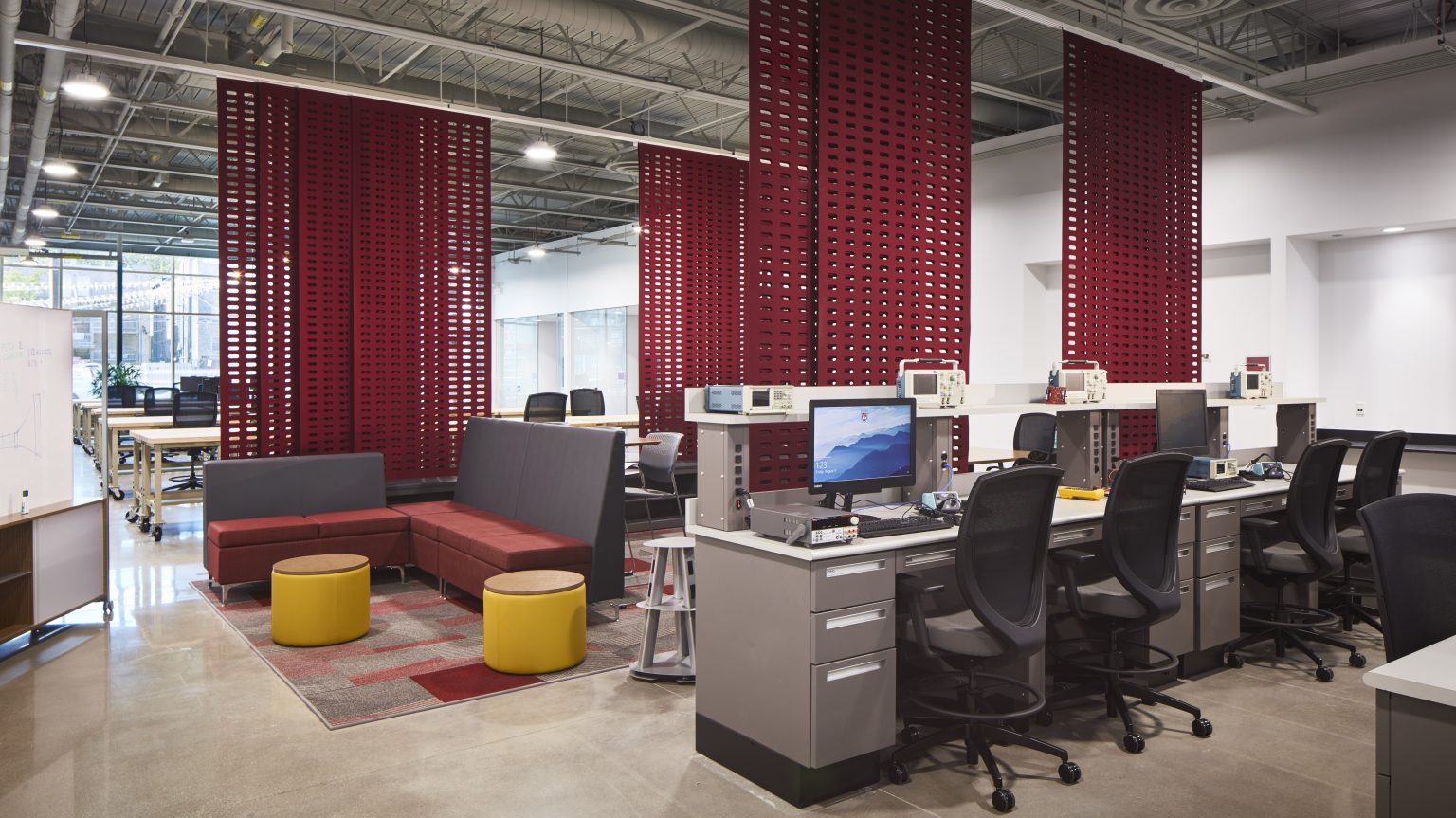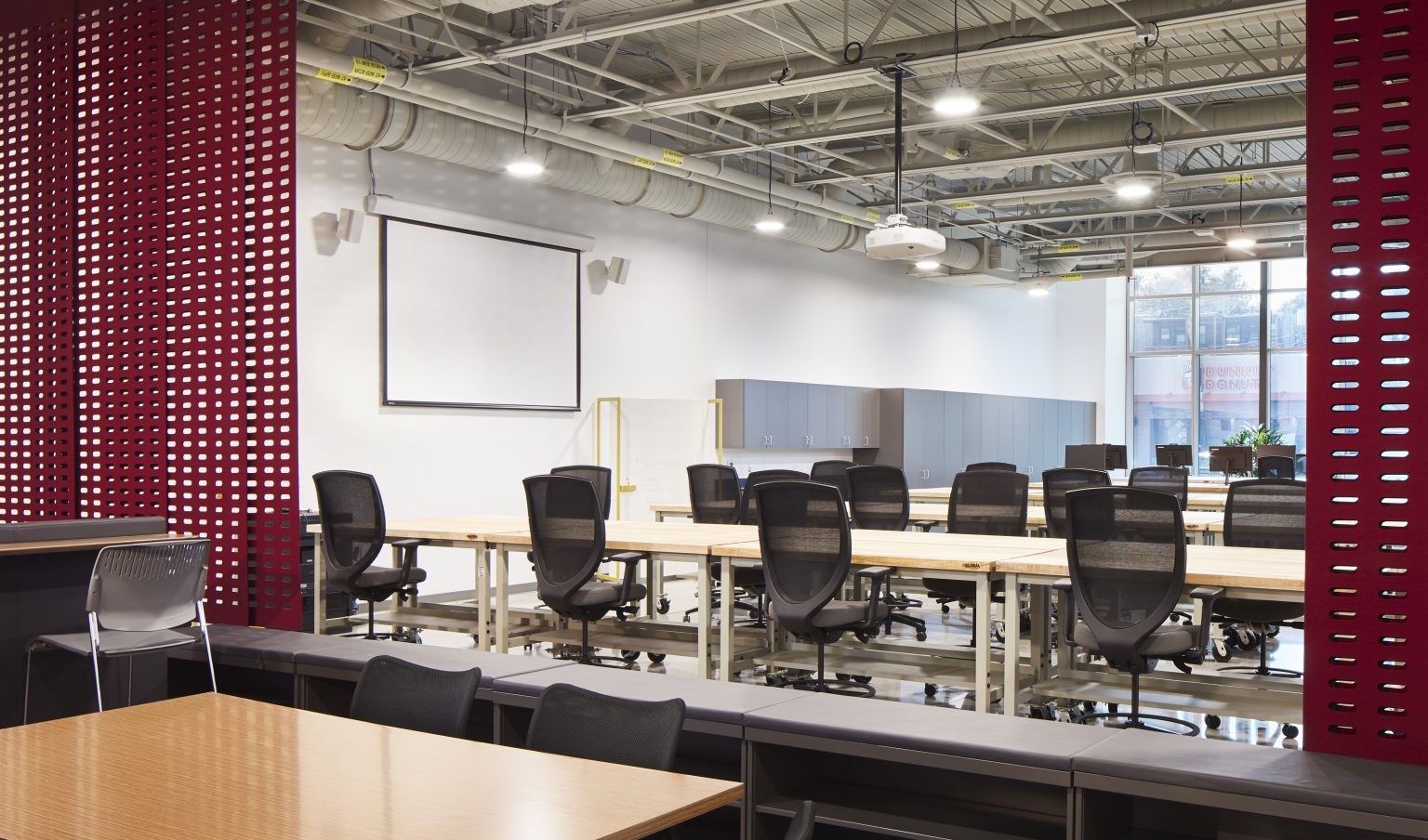 Skender, serving as base building and interior construction manager, has completed the construction of Loyola University Chicago's new 10,000-square-foot engineering science flex laboratory located near the intersection of North Broadway and Sheridan Road. The mission of the new single-story building is to provide open space, movable furniture and equipment, and a collaborative environment for the university's engineering science program and its active learning framework.
This experimentation hub not only provides engineering and other STEM students with opportunities to invent, investigate and create, but also allows the public to observe and join the community through the front of the building's large glass façade. Designed to put engineering on display and provide natural light, the glass façade utilizes electrochromic technology, a form of Smart Glass that changes with daylight using sensors that monitor the sunlight's intensity on the façade. The glass becomes less transparent as the sun sets, reducing solar heat gain and glare.
Skender collaborated with SmithGroup, Elara Engineering and Thornton Tomasetti to successfully complete this unprecedented, tech-forward facility for Loyola.
# # #
About Skender
Skender is revolutionizing how the industry builds by unifying construction, design and advanced manufacturing to create a more efficient, streamlined process—and a single source of truth. We bring together every stage of the journey for designing and constructing commercial, healthcare and multifamily properties. Our Lean, integrated and tech-infused business model focuses on optimizing and innovating, ensuring our clients and project partners walk away feeling energized about the design and construction process. With offices in Chicago and San Francisco, we offer expertise to local and global brands. For more information on Skender, visit www.skender.com.