Skender Completes Interior Office Renovation for Law Firm Ice Miller in Chicago's Loop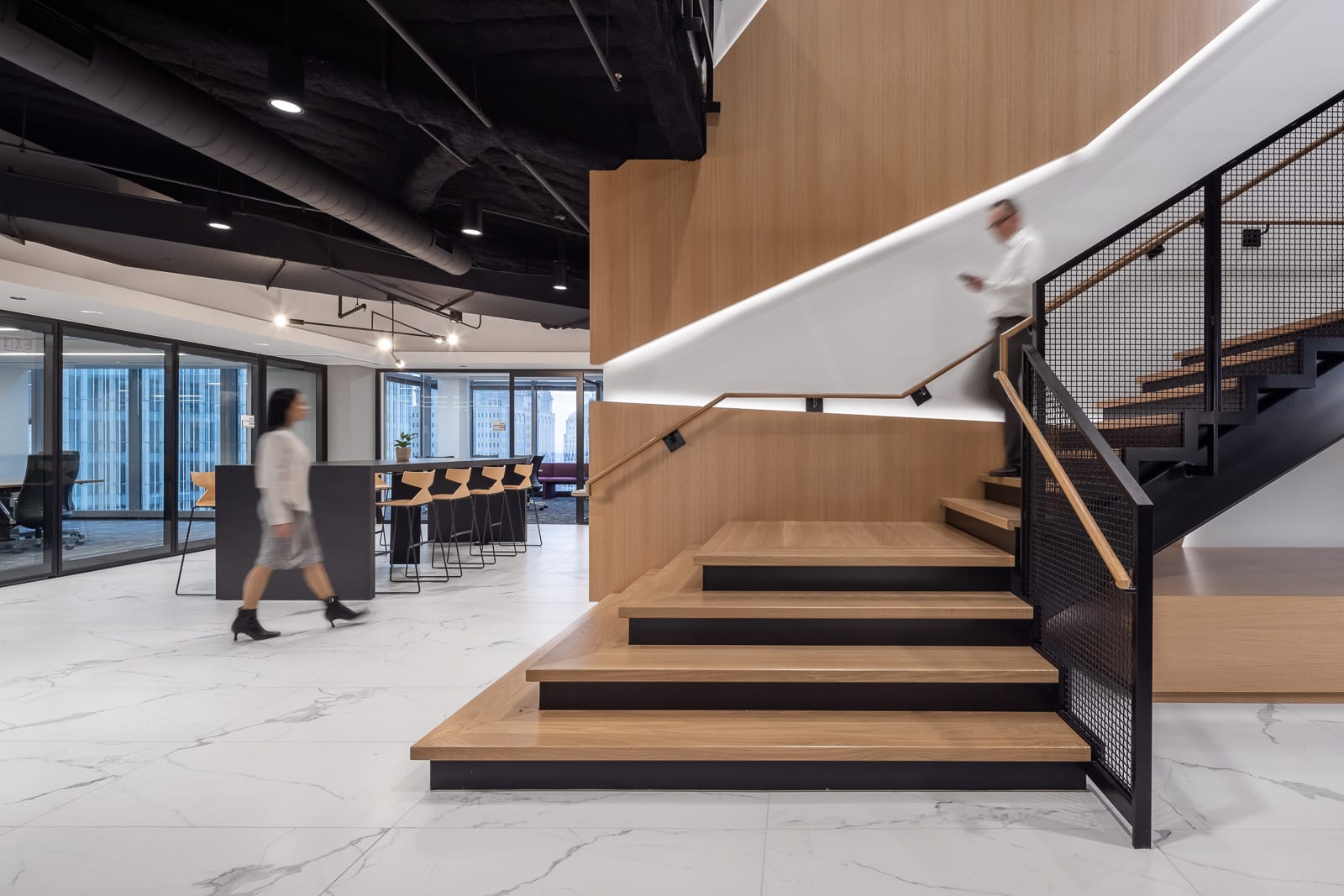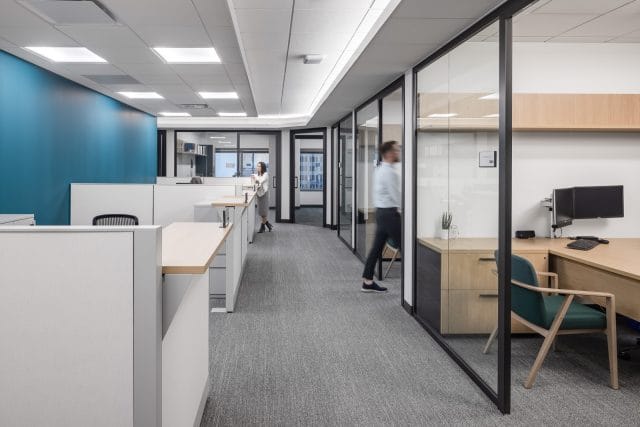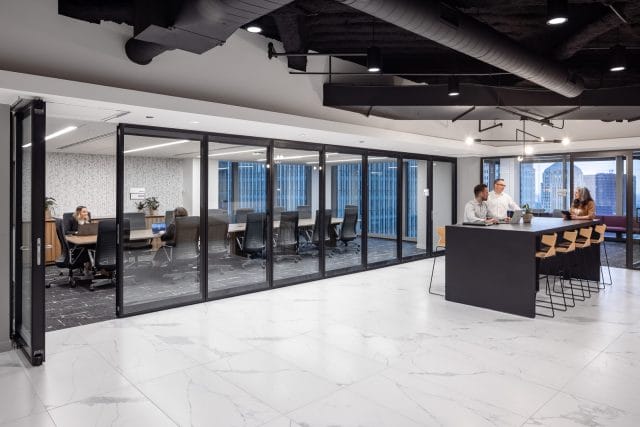 Skender, serving as general contractor, recently completed the gut renovation for the Chicago office of law firm Ice Miller LLP. The newly renovated 34,000-square-foot office spans two floors in 200 W. Madison. The workspace features a monument staircase that connects the floors, demonstrates the collaborative nature of the firm and its new office, and serves as a gathering spot for employees.
Ice Miller's modernized workspace focuses on accommodating the law firm's growth with more open desks, offices and collaborative, small-group destinations throughout. The flexible workplace now includes a reception area that can open up to accommodate large gatherings and a café off the staircase connecting floors 35 and 36. Another modern feature of the new office is an open ceiling, which increases room height and spaciousness.
"When embarking on this overhaul of our office space, we wanted to plan for flexibility and growth, as well as create opportunities for our employees to naturally bump into each other, leading to collaboration that might not otherwise happen," said John Burke, Office Managing Partner, Ice Miller. "Skender understood this goal and built our space to perfectly support our team."
"Many law firms are building office spaces to cultivate a culture of equality and teamwork, and the physical space can certainly support these objectives," said Mike Muehring, Senior Project Manager, Skender. "Our team has extensive experience with delivering workplaces with feature staircases, collaborative spaces and cafés that encourage team building, and we're incredibly proud to have brought this kind of space to life for Ice Miller."
Skender collaborated with architect NELSON Worldwide and engineer Kent Consulting Engineers (KCE) to complete Ice Miller's office renovation.