Skender Completes Interior Construction on 50,000-SF Office for AIT Worldwide Logistics in Itasca, IL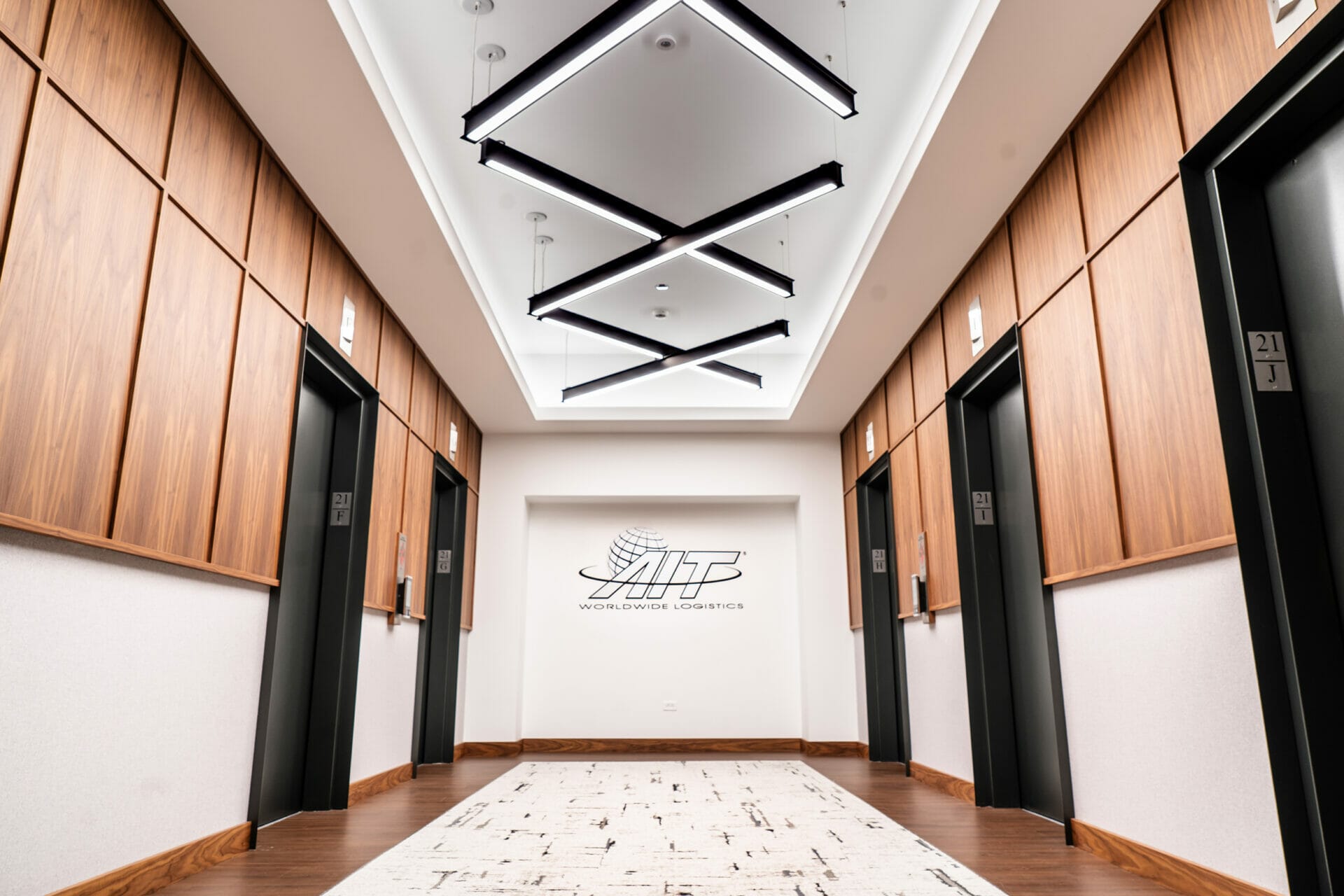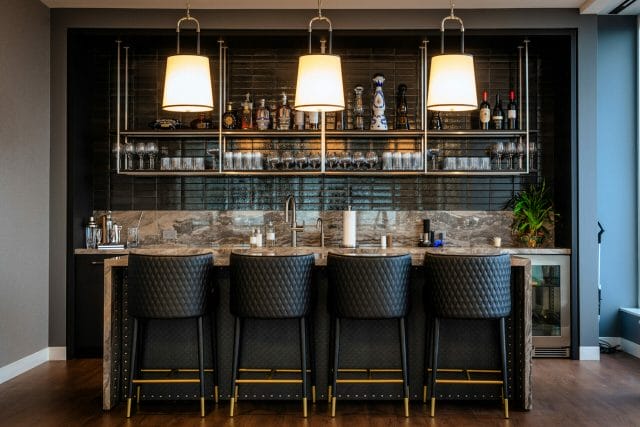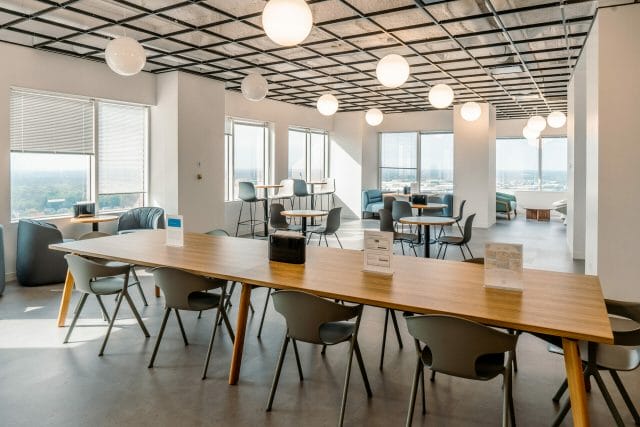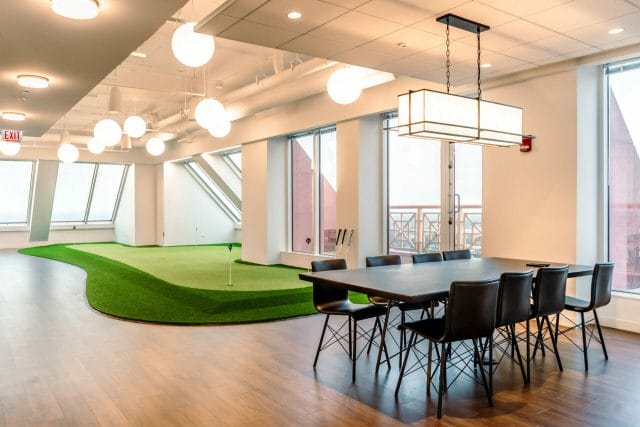 Skender recently completed construction on an expansive demolition and three-floor buildout for AIT Worldwide Logistics at Two Pierce Place in the Hamilton Lakes Business Park located in Northwest Suburban Itasca, IL. Skender kicked off construction on the two-phase project in February 2023, and completed the project in 22 weeks total (6 weeks of demolition and slab infill,16 weeks of construction).
AIT, a global supply chain solutions company, is occupying floors 20, 21 and 25 within the 25-floor, 494,000-square-foot Class A office tower. The buildout included 210 workstations, 43 enclosed offices, 9 conference rooms, a boardroom, a 2,000-square-foot café with meal prep and seating, a dedicated reception area, and game room, along with several collaboration areas built throughout the floors to boost communication among teammates. The executive floor is a world-class environment designed to support strategic planning and integrated management of AIT's global initiatives, while providing hospitable surroundings to welcome customers, partners and other visitors.
"This modern, highly visible location is a true manifestation of our global brand, and it provides our corporate staff with both the space and resources they need to best support our customers and teammates around the world," said Vaughn Moore, Chairman and CEO, AIT Worldwide Logistics.
"One unique element of this project was the removal and infill of an existing staircase, which involved cutting out the stair stringers, adding structural steel beams and a metal pan deck and filling the opening left by the staircase with concrete," said Brian Eddy, Project Manager at Skender. "We also completely replaced the HVAC equipment and ultimately finished the project ahead of schedule and under budget."
Skender also completed work on the base building restrooms while leading AIT's tenant buildout project.
In addition to Skender, which served as general contractor, key participants on this project included: Partners by Design, architect; RLE, owner's rep; and Advance Consulting Group, engineer.
Skender has recently completed several high-profile buildout projects at suburban and downtown properties for some of the most recognized corporate names. In Oak Brook, Skender built Ace Hardware's new headquarters at the former McDonald's corporate campus (the largest suburban buildout since 2018), as well as flagship Chicago offices for Salesforce, Milwaukee Tool, Walgreens and PepsiCo.