Skender Completes Interior Construction of Paragon Biosciences' New HQ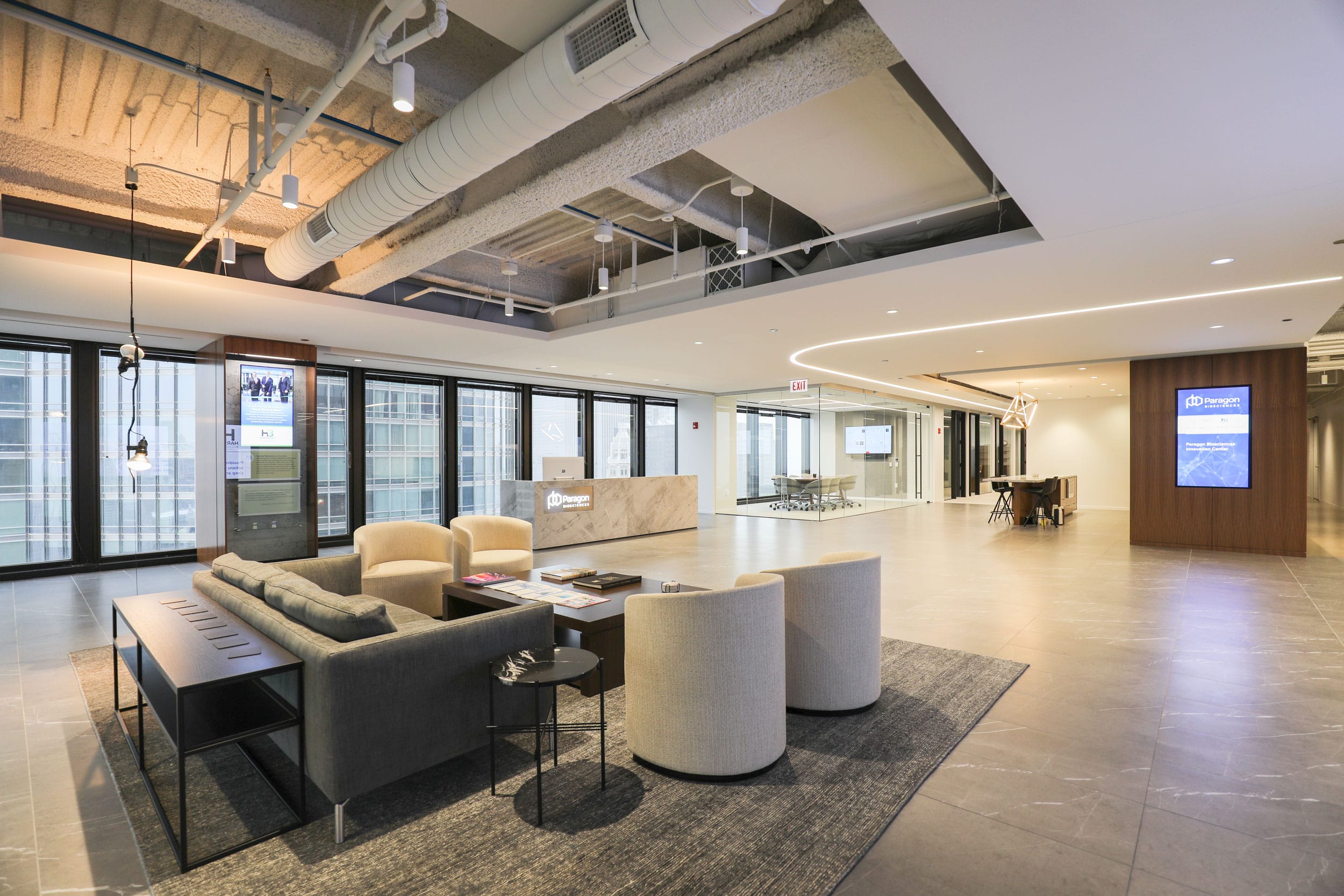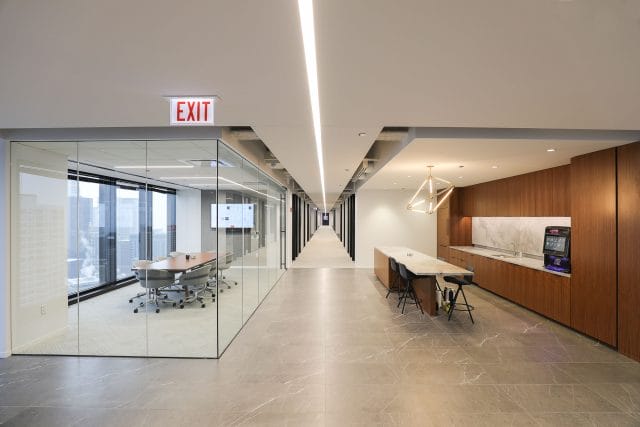 Skender, serving as general contractor, recently completed the interior renovation of the 23,000-square-foot headquarters for Paragon Biosciences LLC (Paragon), a fast-growing life science innovator that invests in, builds and advises bioscience companies. Paragon relocated to the 35th floor of 330 N. Wabash from its current office space in Northbrook, IL.
Paragon's new technology-rich office space offers a wide range of amenities to support a highly collaborative and productive workplace. Key spaces include open office workstation areas, private offices, conference rooms of varying size, two reception areas, a warming pantry and large café. A drywall cloud component extends through much of the space and features branded signage mounted on the walls.
Skender collaborated with Gensler and CBRE to successfully complete the project.