Skender Completes Interior Construction of Mondelēz International HQ in Fulton Market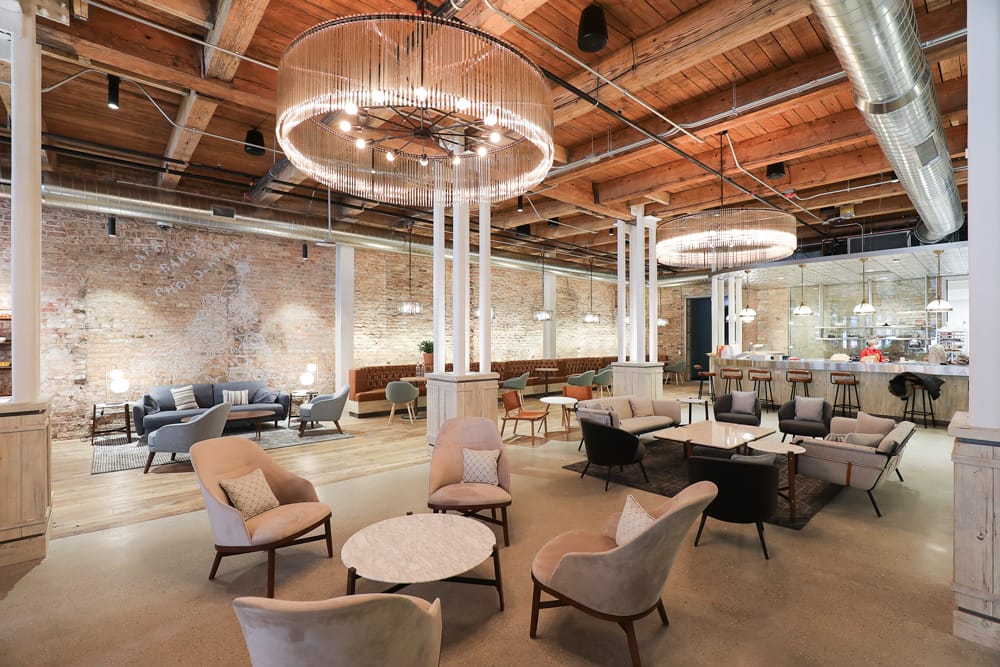 Skender, serving as general contractor, recently completed interior construction of the 90,000-square-foot headquarters of Mondelēz International, a global leader in snacking. Mondelēz is the anchor tenant in the new five-story building at 905 W. Fulton Street with private access to the building's 5,000-square-foot roof terrace that was built out by Skender as part of the base-building scope.
The innovation-rich office space features a café/lobby open to the public with a coffee shop, bakery and Chocolatier, two connecting stairwells, outdoor roof gardens, dynamic company branding, open-office workstations, private offices and a wide range of conference rooms.
Skender collaborated with HPA, the design firm responsible for the project's first-floor retail space component; design firm SCB which is designing Mondelēz's office space; engineering consultant IMEG Corp.; and owner's representative CBRE. Skender's work continues to shape office, hotel and retail development in the popular Fulton Market corridor. Other Skender construction projects in the area include ground-up projects like 1100 W. Fulton Street and Hyatt House, as well as the corporate interior for Vital Proteins, Glassdoor and Aspen Dental.