Skender Completes Interior Construction of Global Headquarters for Chemical Manufacturer in Northbrook, Illinois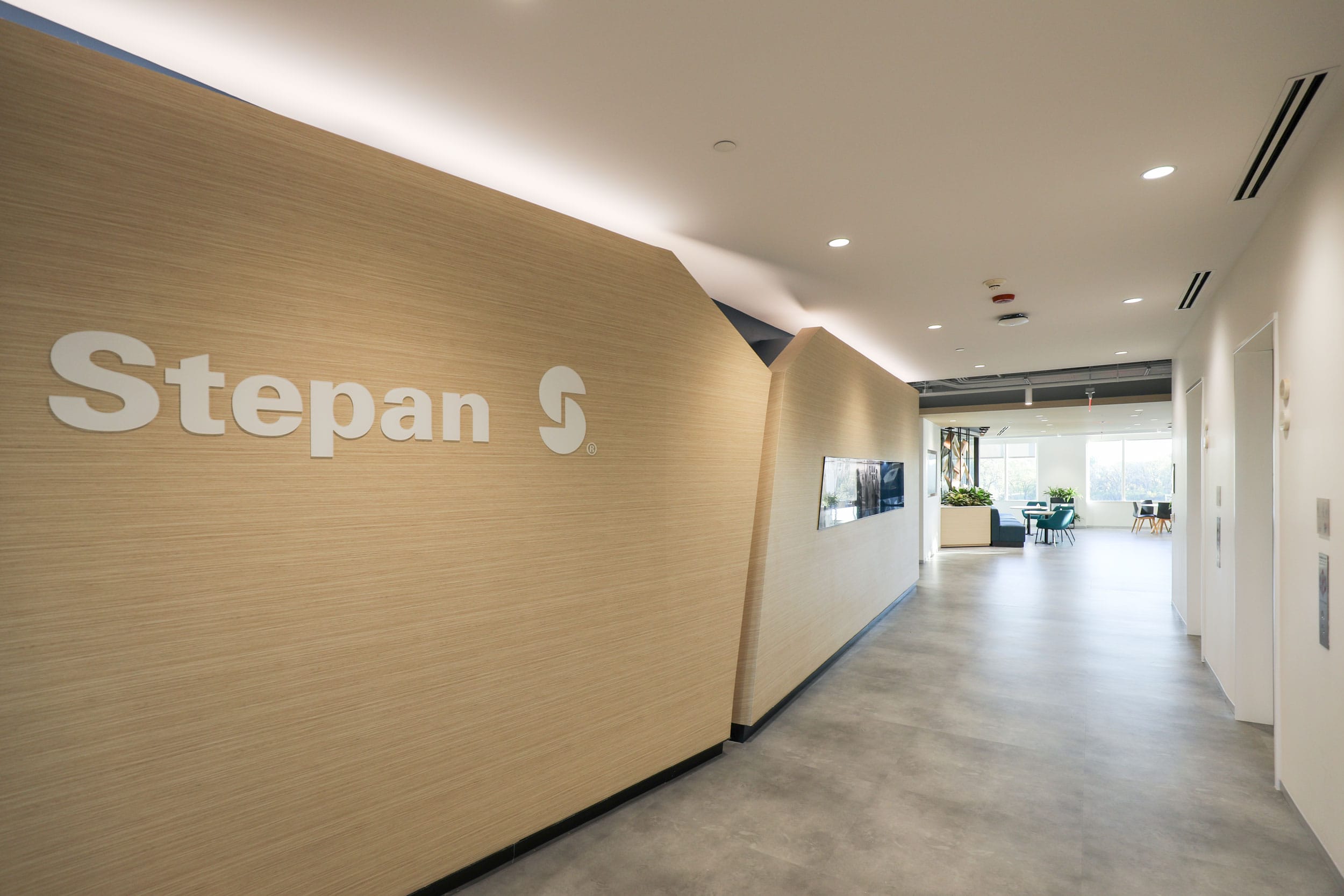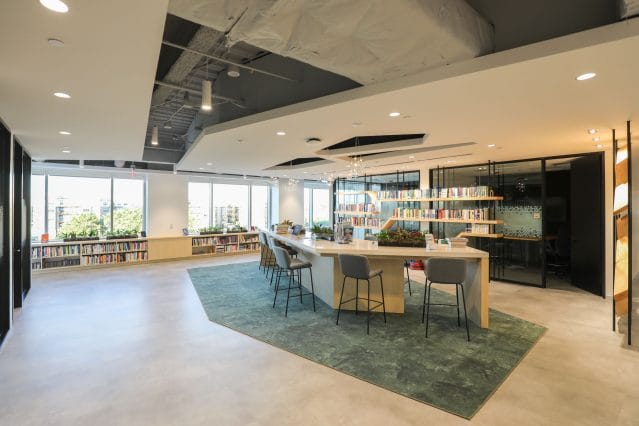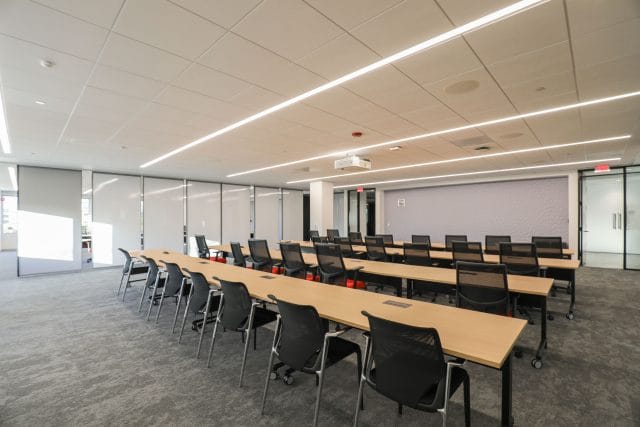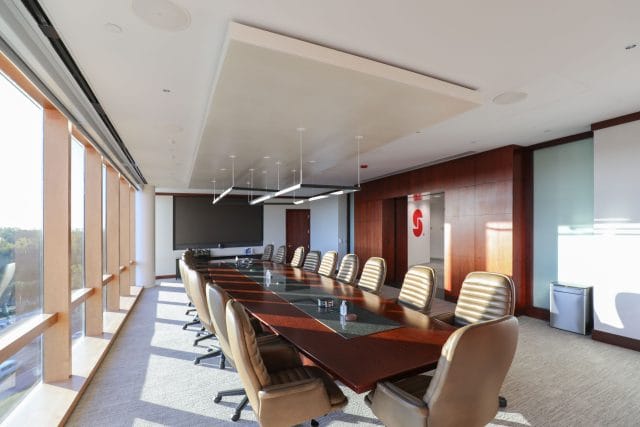 Skender, serving as general contractor, recently completed interior construction on the three-and-a-half-floor, 87,000-square-foot corporate office for Stepan Company, a global chemical manufacturer, at 1101 Skokie Blvd in Northbrook, Illinois. The office, which serves as Stepan's global headquarters, reflects the company's respectful and stimulating workplace culture and will support the organization's efforts to attract and retain top industry talent.
The new office build-out includes a learning and development suite with a training room separated by operable partitions, cafes on each floor, a board room with high-end finishes, a fitness center, an IT Genius bar, a library space and state-of-the-art audio-visual technology.
"Our new headquarters embodies sustainability and reflects our values with spaces designed for collaboration, well-being and flexibility.  We are excited to have this beautiful new environment to safely support our customers and grow Stepan Company," said Janet A. Catlett, Vice President and Chief Human Resources Officer.
Skender collaborated with Avison Young and architect and engineer CannonDesign on this project. Stepan expects to receive LEED Silver certification on the build-out early in 2022.
"Despite ongoing supply chain constraints, our team was able to remain agile and create new critical paths around these challenges," said Jacob Boyle, Sr. Project Manager, Skender. "The leaders at Stepan and our collaborators at CannonDesign made quick, thoughtful decisions to navigate these disruptions, ultimately resulting in minimal impact."