Skender Completes Construction on Vista Property's 609 W. Randolph, a Next-Generation Office Building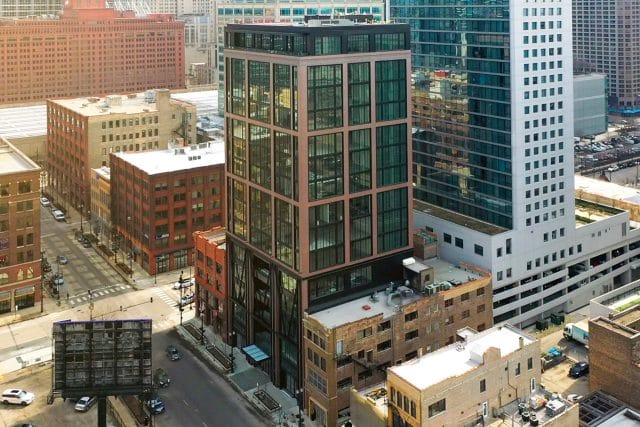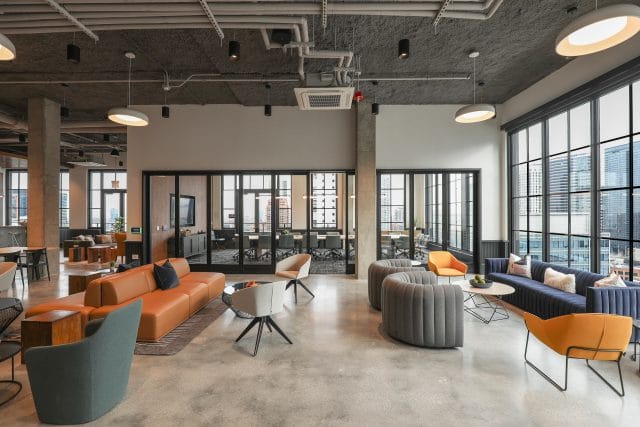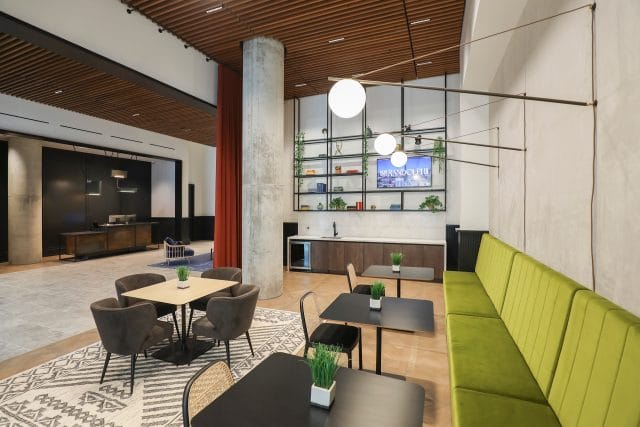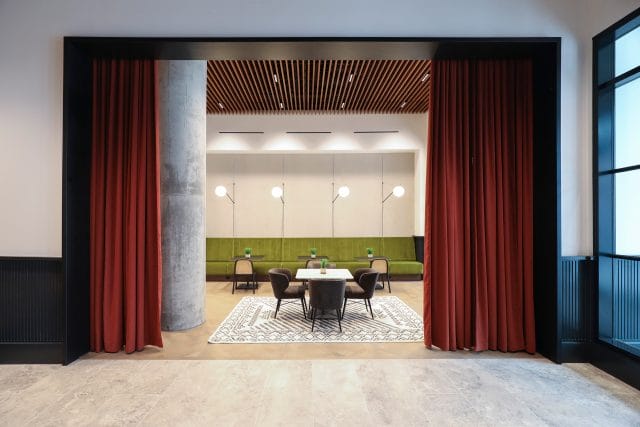 Skender, serving as general contractor, recently completed construction on 609 W. Randolph, an innovative boutique office building in Chicago's West Loop. The 15-story building offers over 100,000 square feet of office space, as well as a tenant lounge, conference and meeting areas and a rooftop terrace on the top floor. The exterior building design combines the history of the neighborhood with an eye toward the area's revival, featuring brick masonry as the primary finish around the whole building and a glass exterior on the east façade.
The penthouse lounge and terrace boast city and river views and provide a casual, nonrestrictive work environment for tenants to enjoy an alternative option for working, socializing or hosting clients. 609 W. Randolph includes other amenities such as the wellness studio, a 24-seat executive conference room, mixed-use communal space, secure bicycle parking, private shower rooms, and flexible, reservable meeting spaces.
"609 W. Randolph is one of many buildings to come online in the West Loop lately, but its unique mix of historic design and future-focused amenities puts it above the rest," said Alex Panici, Project Executive, Skender. "Our team is proud to deliver this one-of-a-kind office building to usher in a new era of the workplace."
As wellness has become a major focus for building owners and tenants alike, 609 W. Randolph is designed for health and sustainability, with WELL and LEED certifications and features including high-performance air filters, motion-sensor restroom fixtures, and touchless, automatic doors.
"Skender was the ideal construction partner. It truly was a Class-A collaboration," said Ark Latt, Chief Development Officer, Vista Property. "With top-notch amenities, an emphasis on wellness and an accessible, dynamic neighborhood, 609 W. Randolph is in an ideal, walkable spot for employees to live, work and play in the future of the city. This best-in-boutique-class office offers flexible and responsive workspaces, creating the office destination of choice."
Skender and Vista Property collaborated with architects Antunovich Associates (base building) and Partners by Design (spec suites) as well as leasing broker CBRE.