Skender Completes Construction on 60-unit Independent Senior Living Facility in Crystal Lake, IL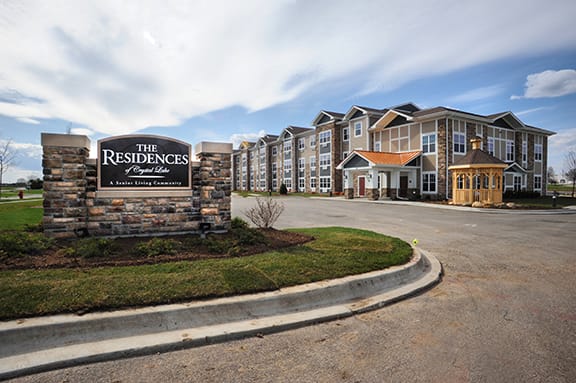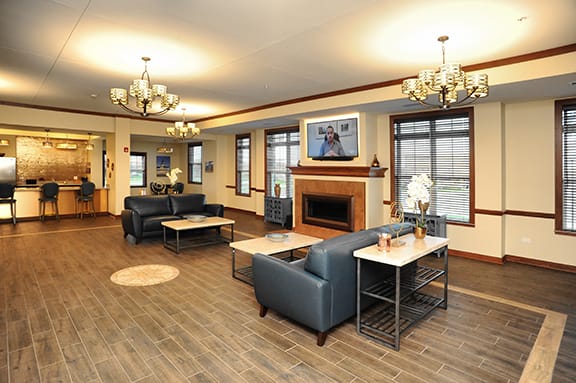 Skender recently completed construction on Residences of Crystal Lake, an affordable, independent senior living facility located in Crystal Lake, Illinois. The 63,000-square-foot, 60-unit facility is owned by Turnstone Development, a not-for-profit 501(c)(3) that has developed over 1,680 affordable housing units for low-income families and seniors in Illinois and Florida since 1998.
The three-story, wood-frame facility features 48 one-bedroom and 12 two-bedroom units, including six ADA-accessible units, 12 adaptable units and two sensory units. Residents also have access to a fitness area, theater room, community rooms, computer rooms, a gazebo and other outdoor spaces on approximately five acres of landscape and hardscape. This project is the largest multi-unit residential project in Crystal Lake in recent history.
Providing preconstruction and construction services, Skender broke ground on the project in May 2019, substantially completed it in February 2020, and it officially opened in April. Skender collaborated with architect UrbanWorks, civil engineer Groundwork and developers DKI and TH Associates. Residences of Crystal Lake is the most recent of 10 similar residences that Skender has built in the last five years as part of its award-winning multifamily residential practice.