Skender Completes Construction of Senior Lifestyle Assisted Living Facility in Northbrook, IL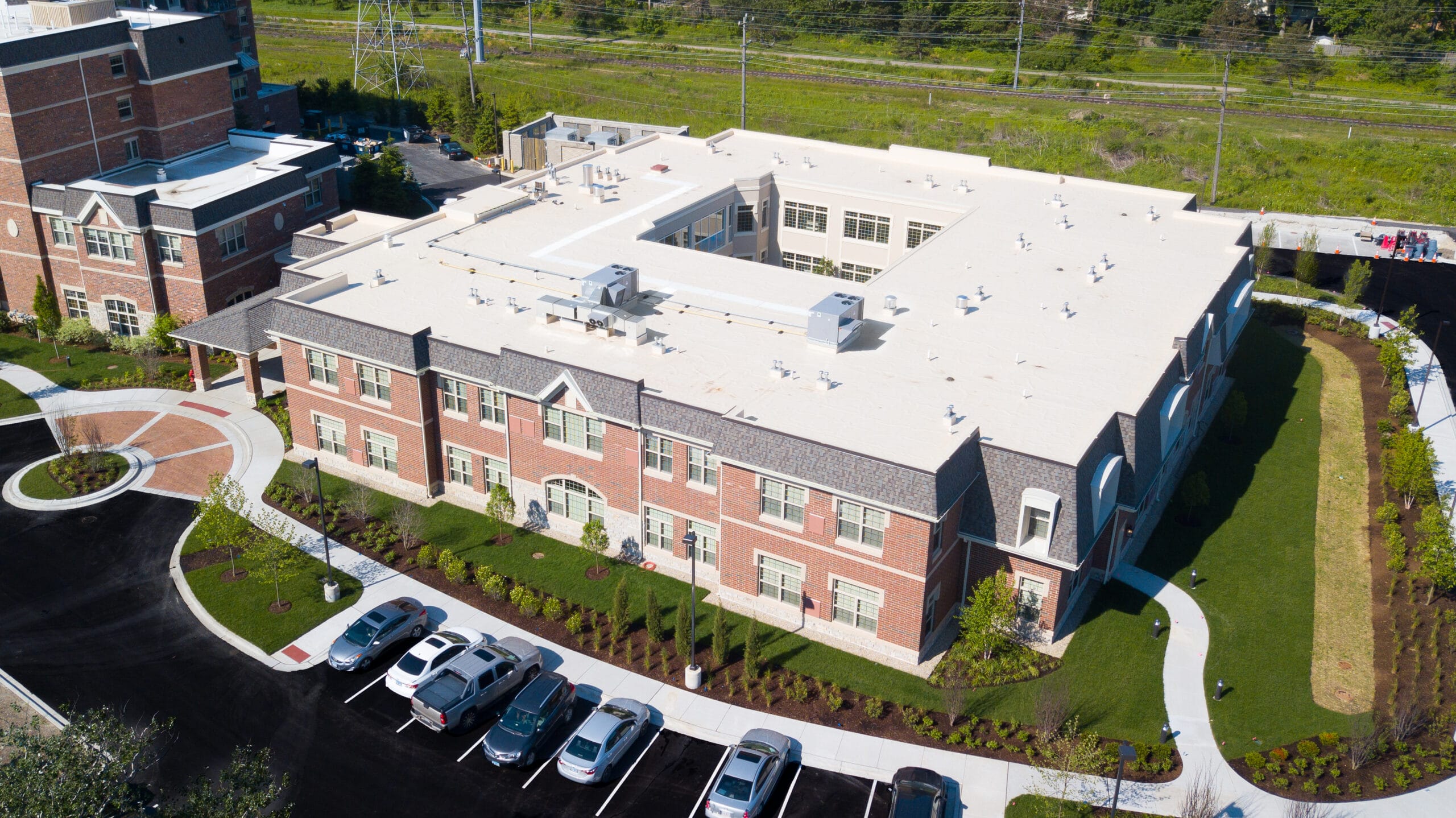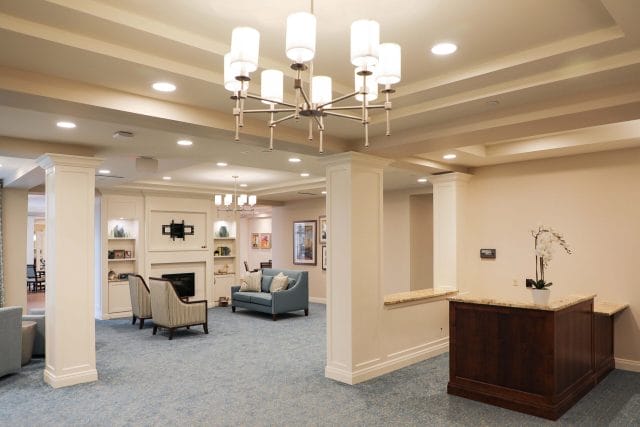 Skender, serving as base building and interior construction manager, has completed construction of North Shore Place, a Senior Lifestyle-owned assisted living facility located in Northbrook, Illinois. This marks the second new construction project Skender has completed for Senior Lifestyle on this property; the first a 175,000-square foot, five-story, 157-unit assisted living facility located adjacent to current construction.
The new two-story, 37,500-square-foot assisted living facility offers 40 memory care units. Special infrastructure allowed for the installation of a video memory screen adjacent on every tenant's entryway door that cycles through digitized photographs of family and friends to assist tenants with room identification. The building is designed around a central courtyard with a water feature and putt-putt course. Skender is set to begin a four-month conversion of the former memory care wing into 32 assisted living units on June 24.
Skender worked in collaboration with design firm SAS Architects & Planners, civil engineering firm Manhard Consulting and structural engineering firm Bowman, Barrett & Associates to successfully complete the project in 11 months. All work was performed adjacent to a fully operational, twenty-four seven facility and required shut down of the main access drive for building deliveries and egress.