Skender Completes Construction of New Fulton Market Headquarters for CCC Intelligent Solutions Inc.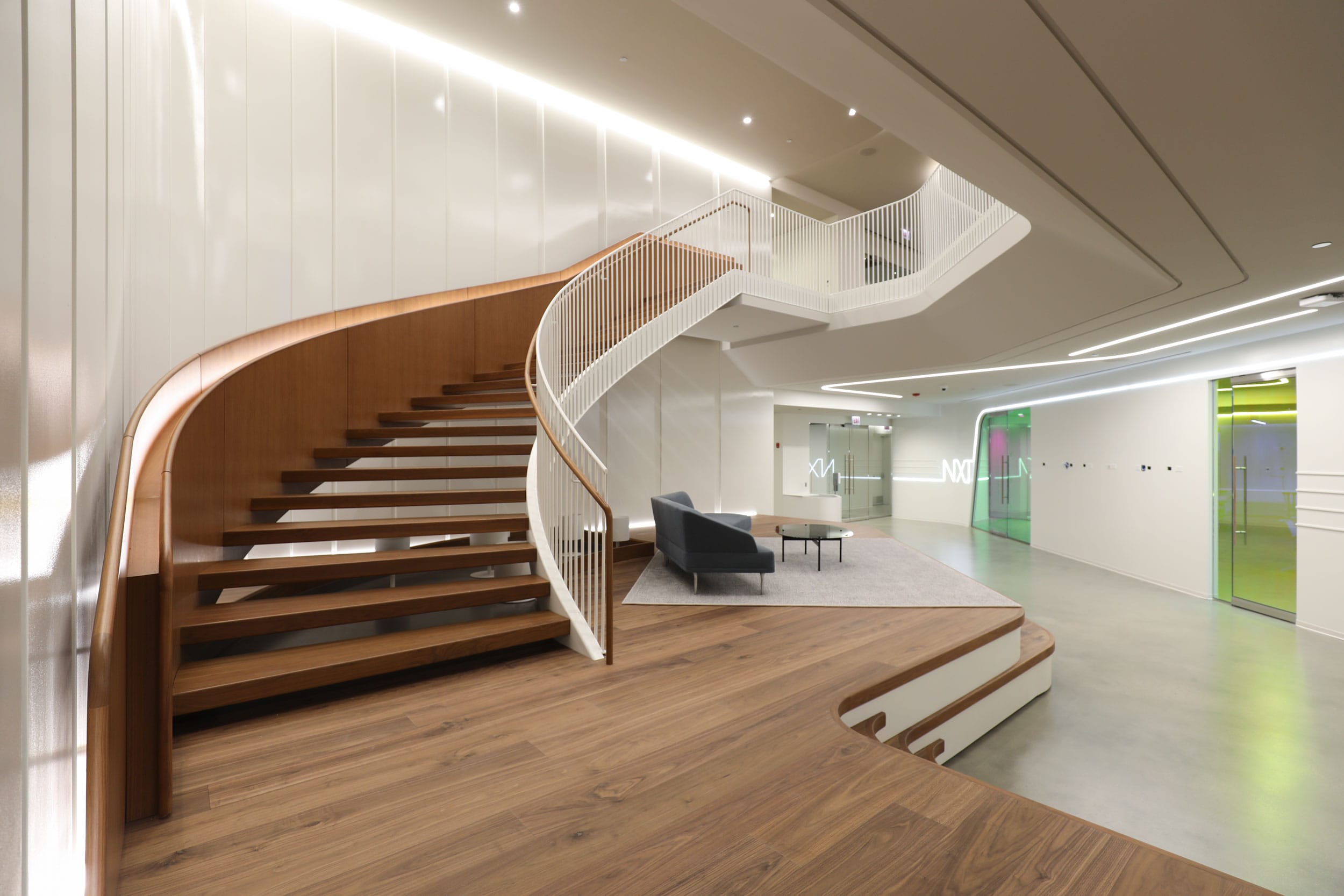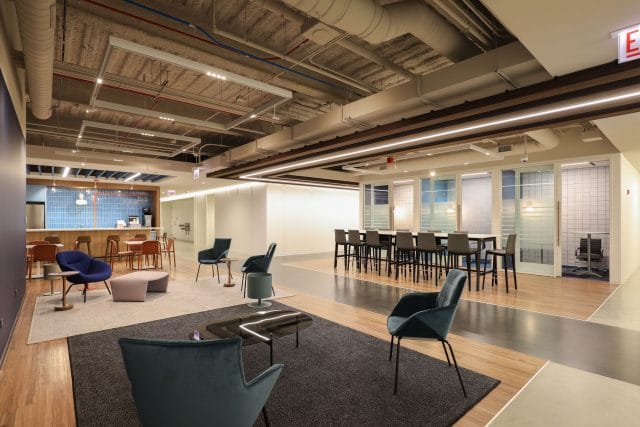 Skender recently completed the interior build-out of the new headquarters for CCC Intelligent Solutions Inc., a leading SaaS platform for the P&C insurance economy. Located at 167 N. Green Street in Chicago's Fulton Market neighborhood, the new headquarters was designed and built to support the tech leader's growth and foster the company's strong culture of innovation and collaboration.
The space includes a radiused stairwell, a stair opening and platform that connects the ninth-floor reception space to the eighth-floor town hall and customer experience area. On the eighth floor, an entry area allows visibility into a design center, providing a view into the technology that helps to power CCC's advanced AI solutions, and open work areas lend a neighborhood vibe to the space, and private offices double as conference rooms when not in use.
CCC's customer experience area features collaborative lounge space, breakout niches and booths, lit branding, and wood wall and ceiling coverings. This client-facing space also features branding components that were finished with specialty automotive paint as a nod to industries that CCC's technology supports.
"Our team worked to create a space to serve as a design center for CCC reflective of its commitment to innovation, collaboration and culture," said Tyler Knox, Project Manager, Skender. "That thoughtful work and careful coordination allow CCC to kick off the new year with a space ready to support world-class employee and customer experiences."
Skender collaborated with architect Partners by Design, MEP/FP engineer Salas O'Brien, structural engineer Epstein, AV & technology designer Waveguide, branding designer Spark, and owner's representative Cushman & Wakefield.