Skender Completes Construction of Mixed-Use Development Connecting Housing and Healthcare in Lansing, Illinois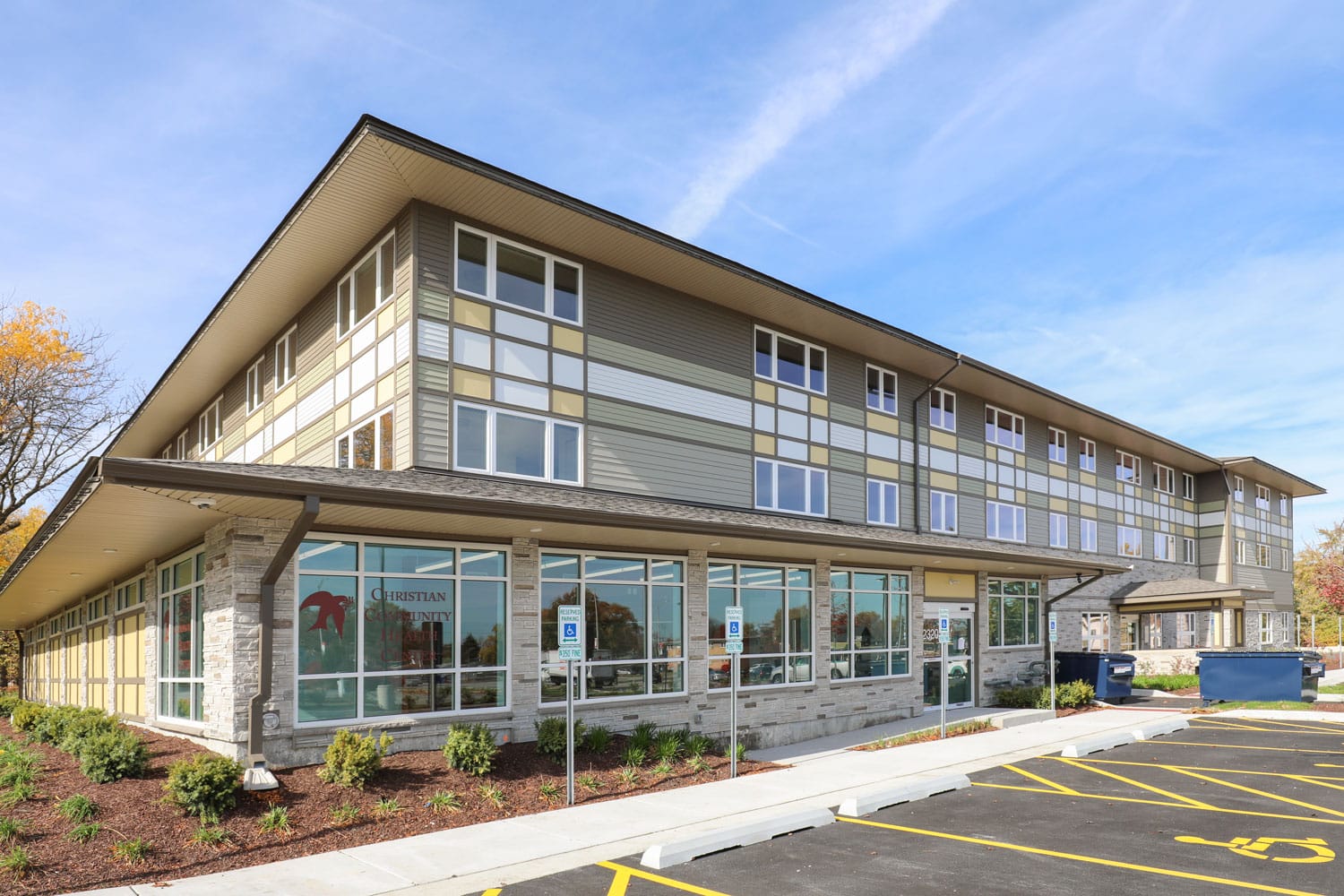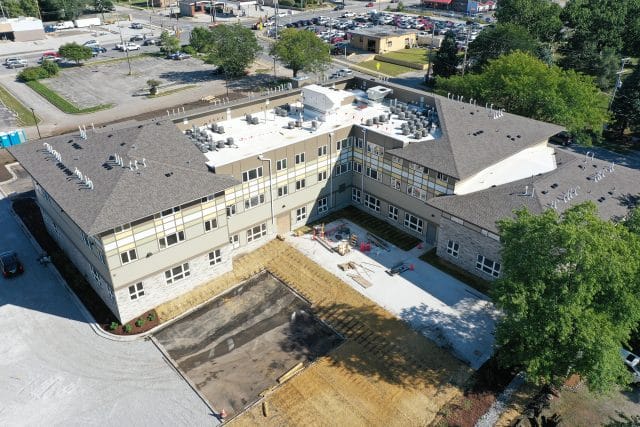 The Joint Venture with Ashlaur Construction Brings Accessible Housing and Healthcare for Veterans and People with Disabilities
Skender, in conjunction with joint venture partner Ashlaur Construction, recently completed the new construction of Torrence Place, a three-story, mixed-use affordable housing and health clinic development at 2320 Thornton-Lansing Road in Lansing, Ill. Developed by Full Circle Communities, this project provides 48 accessible and adaptable units with a focus on veterans and people with disabilities. The finished building includes a 3,600-square-foot health clinic and pharmacy on the ground floor operated by Christian Community Health Center.
Additional resident amenities include a community lounge and patio, a library, a computer lab, on-site laundry, storage lockers, a fitness center and on-site supportive services. The earth-toned exterior and timber frame structure underscore the building's quality and sustainability. Torrence Place is certified as an Enterprise Green Communities Building for its high sustainable standards and intent to reduce environmental impact and improve resident health. The building features eco-friendly paint, coatings, plumbing fixtures, lighting, heating equipment and appliances.
"When you put together a team with a common mission to strengthen the community, the results speak for themselves," said Joe Pecoraro, Project Executive at Skender. "The addition of a health clinic added an extra layer of purpose that heightened our passion for this project. We built more than a housing development; we built a sense of belonging, wellness and comfort."
The project team included Full Circle Communities, Christian Community Health Center, Skender, Ashlaur Construction, architect Cordogan, Clark & Associates and CAGE Civil Engineering. Torrence Place opened its doors to residents in late October 2022.