Skender Completes Construction of Lab and Office for Hazel Technologies at 320 N. Sangamon in Chicago's Fulton Market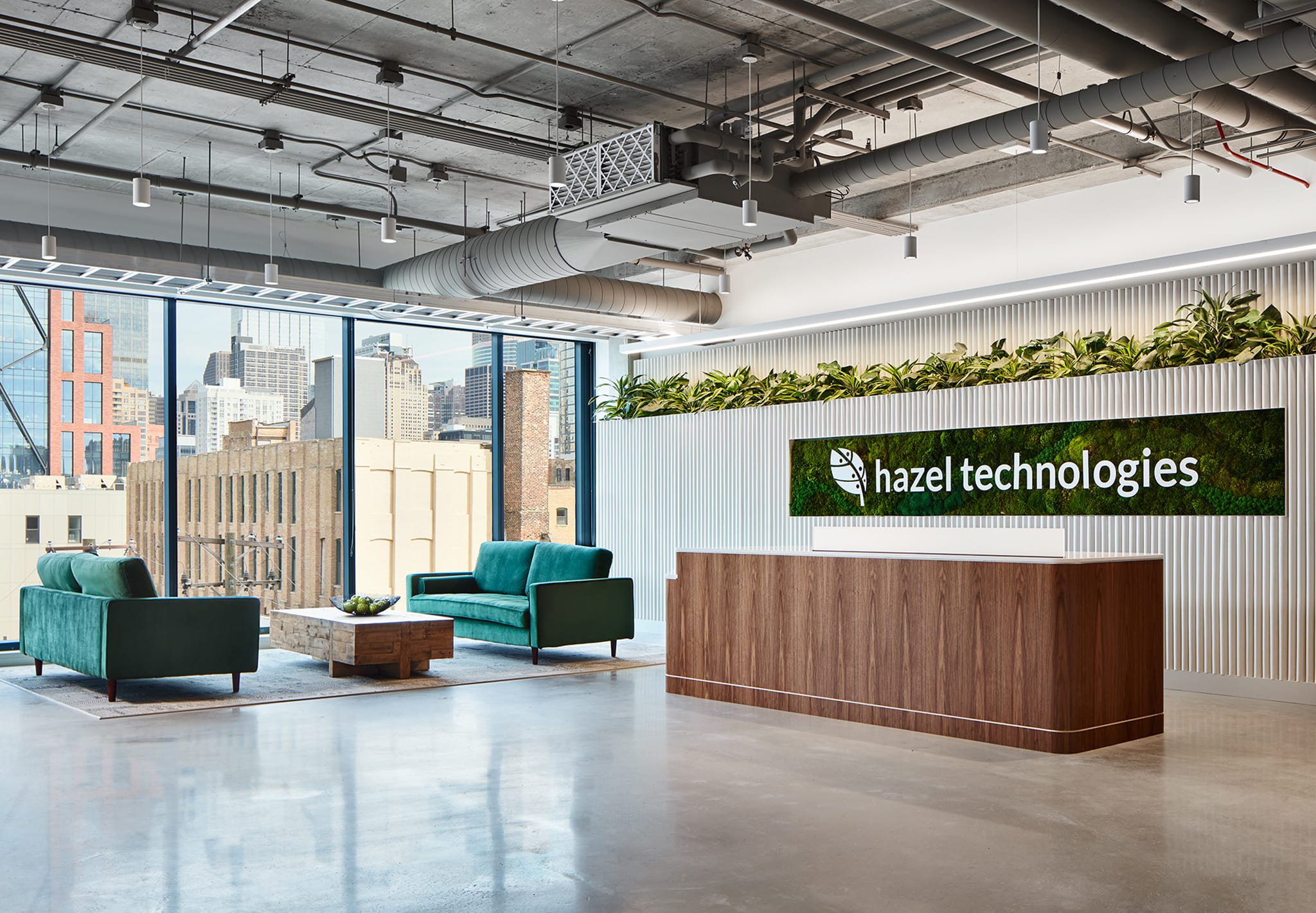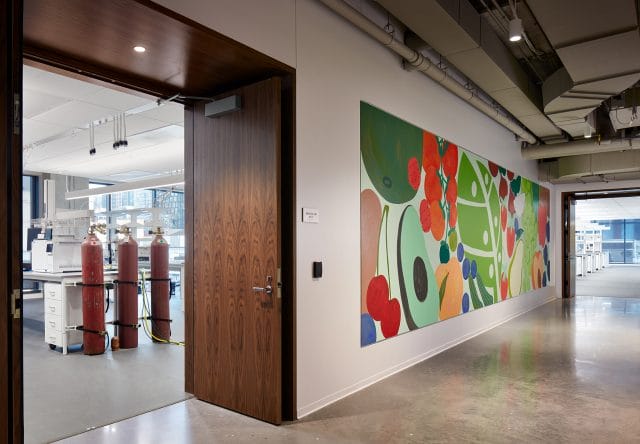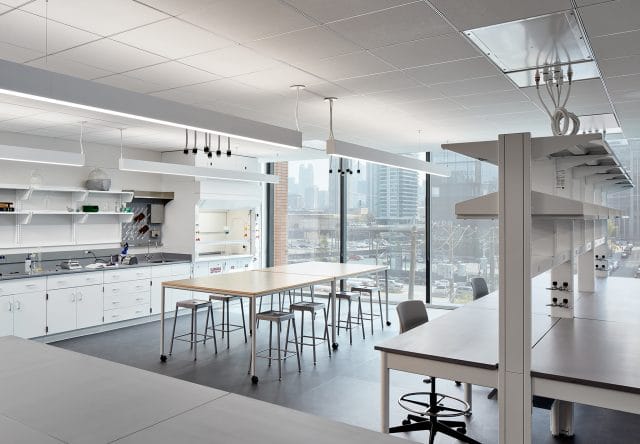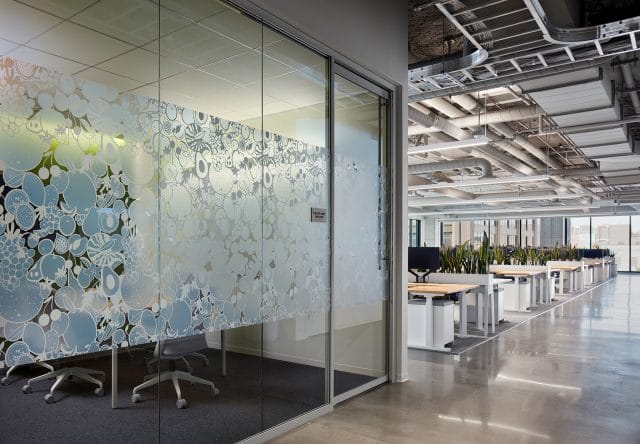 Skender recently completed construction on the interior build-out of the two-story, 54,000-square-foot lab and office space for Hazel Technologies, a USDA-funded technology company developing solutions to extend the shelf life of fresh produce. Hazel is one of the first tenants to move into 320 N. Sangamon Street, the new 13-story Fulton Market office building developed by Tishman Speyer and Mark Goodman & Associates. Hazel selected space at 320 N. Sangamon, which was planned and built as an office building with ground-floor restaurant and retail, because of the location and building amenities, providing an opportunity to convert brand-new office space for lab usage.
As developers and building owners begin offering options in Chicago to convert office space into lab space for life sciences firms, Hazel's move into 320 N. Sangamon represents one of the first completed conversions in the city. For many life sciences companies growing in Chicago, repurposing space for lab needs in an urban office building provides employees with an amenity-forward, accessible and turnkey experience.
"The new space gives Hazel Tech a phenomenal foundation for today and tomorrow's innovative projects that will revolutionize the supply chain and drive a step-change in food waste reduction," commented Adam Preslar, CTO and co-founder of Hazel Technologies. "We combine facilities for molecular biology, postharvest agronomy, biochemistry, and materials science into an integrated space for maximum cross-pollination between our top-tier scientific teams."
Amidst the unprecedented supply chain crisis and ongoing volatility with building materials costs, this project required careful coordination to procure and install both standard construction materials as well as special lab equipment in time for move-in. Hazel's lab space required several infrastructure customizations, such as new air handling, general exhaust and fume exhaust, new boilers, and uninterrupted power supply generators with capacity to manage all the lab equipment and technology. Specialty equipment and finishes include fume hoods, snorkel hoods, negatively pressured lab spaces, and acid- and solvent-resistant finishes.
"The ability to convert two floors of 320 N. Sangamon was the perfect solution for Hazel Technologies' condensed schedule and complex technical needs. A truly creative approach was needed to make the conversion possible, and capitalizing on in-place restaurant infrastructure was a key differentiator," said Jason Utah, Senior Project Manager, Skender. "Our team's proactive planning and project management allowed us to overcome volatile lead time issues by employing early procurement packages for lab and mechanical equipment to deliver the labs and offices on time."
Hazel is moving from its current location at University Technology Park at Illinois Tech in Bronzeville to accommodate its plans to double its local workforce to approximately 100 people in 2022. The build-out includes space for open research laboratory and lab support, as well as 10,000 square feet of administrative and office space and 5,000 square feet of collaboration space, including several sizes of meeting rooms, huddle rooms, and prep and tasting rooms.
Skender collaborated with developers Tishman Speyer and Mark Goodman & Associates, tenant representative CBRE, architect Perkins & Will and engineer Cosentini Associates on this project.