Skender Completes Construction of Aspen Dental Midwest Headquarters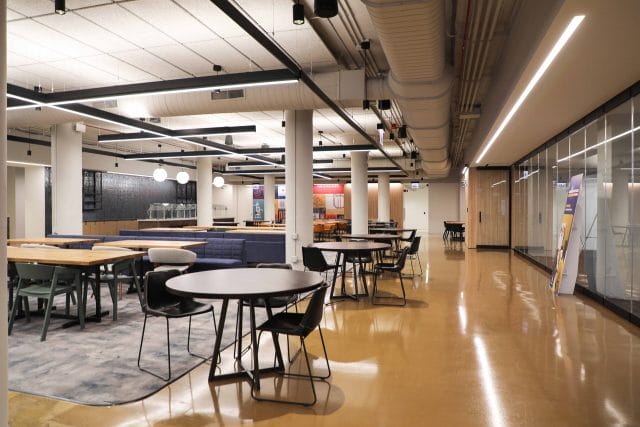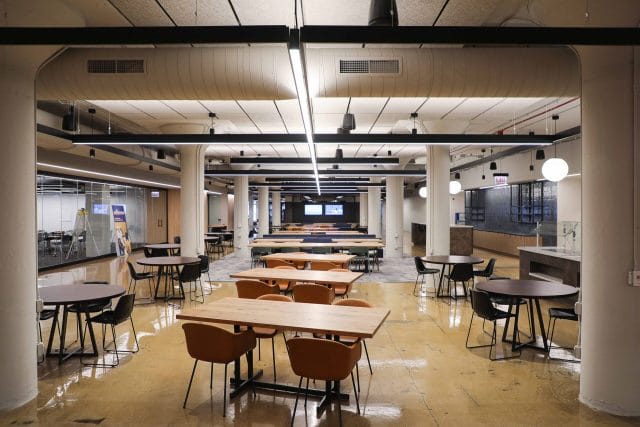 Skender, serving as interior construction manager, has completed construction of Aspen Dental's new 50,000-square-foot Midwest headquarters. Aspen Dental, an East Syracuse, New York-based company that provides administrative and business support to branded dental practices, has relocated to the art deco building vacated by Sterling Bay at 1040 W. Randolph.
To accommodate a practice support center and 250 newly created jobs, Aspen Dental's two-story buildout includes a state-of-the-art training center for corporate employees, including private virtual training studios; three large training rooms with movable partitions; and an audiovisual media wall with interactive digital signage. Additional features include a custom millwork coffee bar, open café and catering kitchen space used for training and company events. A custom concrete reception desk shaped like the firm's logo anchors the large space. The new practice support center will house a learning and development center for dentists around the country whose practices operate under the Aspen Dental brand.
Skender collaborated with architecture firm Perkins+Will to complete the project in January.