Skender Completes 52,000-SF Office Build-out for Glassdoor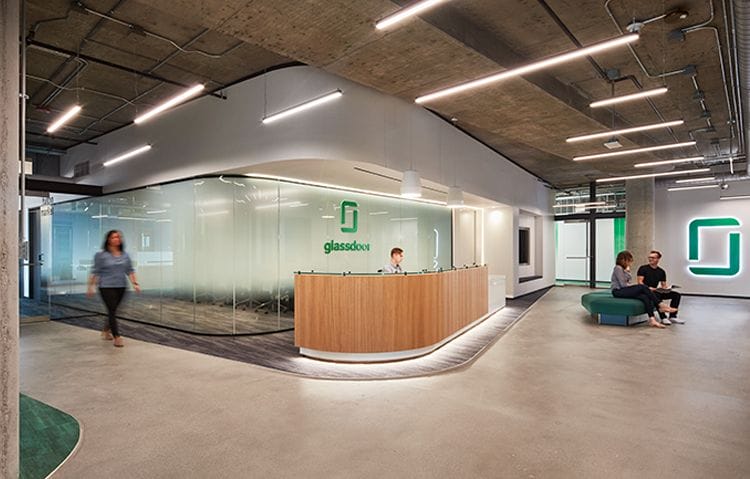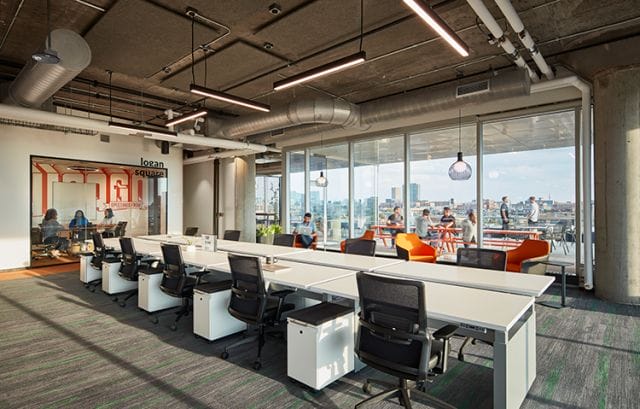 Skender Construction recently completed a 52,000-square-foot office build-out for Glassdoor, one of the world's largest and fastest growing job sites.
Located at 1330 W. Fulton Market in Chicago, the new open office workspace spans one and a half floors and features curved glass and drywall throughout, metal and wood integrated millwork, a curved operable partition, as well as two kitchens and a café.
Skender collaborated with design firm Valerio Dewalt Train Associates and owner's representative Project Management Advisors, Inc. to complete the two-story build-out. Click here to watch a video of Glassdoor's new space.