Skender Completes 39,000-SF Interior Construction for Signal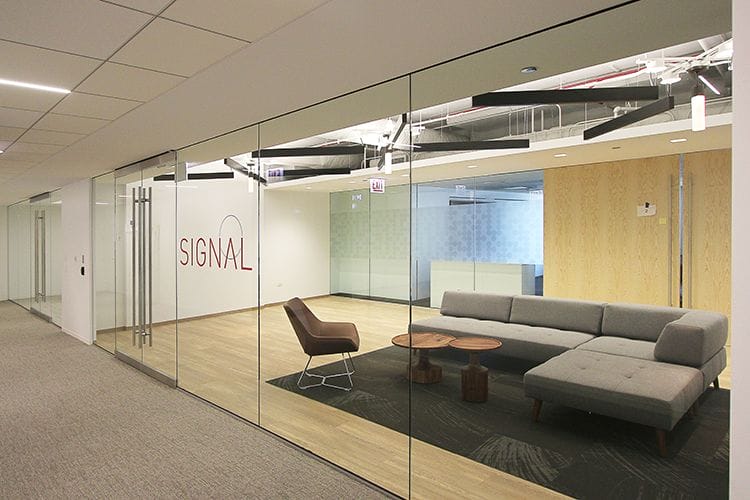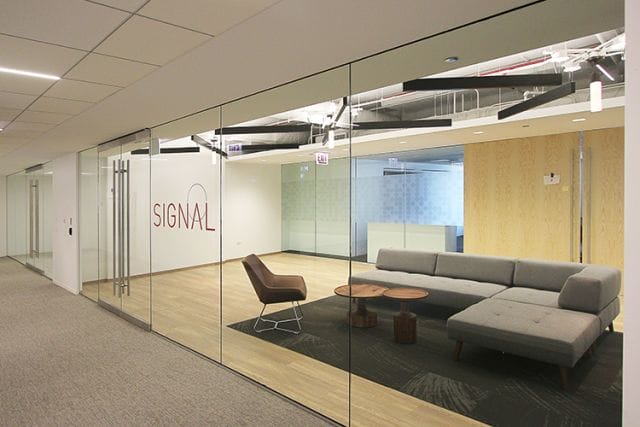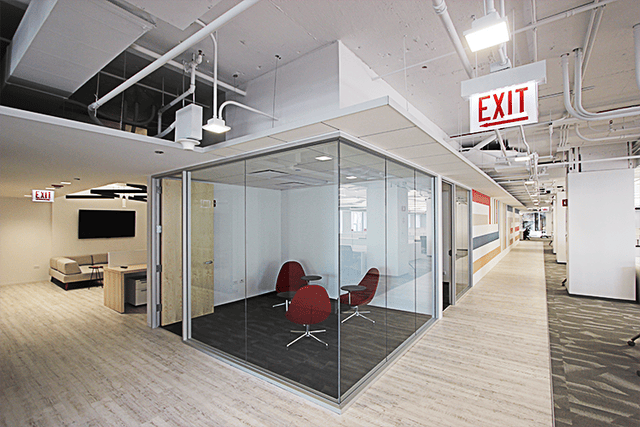 Skender has completed the 39,000-square-foot build-out and interior renovation for marketing software company Signal. Located at 222 N. LaSalle, Signal's new space is sleek and functional, featuring communal areas and conference rooms named after Chicago brewpubs.
The renovation, completed over a 20-week schedule in the 90-year-old Builders Building, required the demolition of existing offices and the construction of an open-plan workspace that features glass partitions, several conference / meeting rooms, kitchenettes and two restrooms.
Skender worked in collaboration with facility planning and design firm Eastlake Studio and owner's representative CBRE to successfully complete the build-out.