Skender Completes 176,000-SF Headquarters Relocation Project for GGP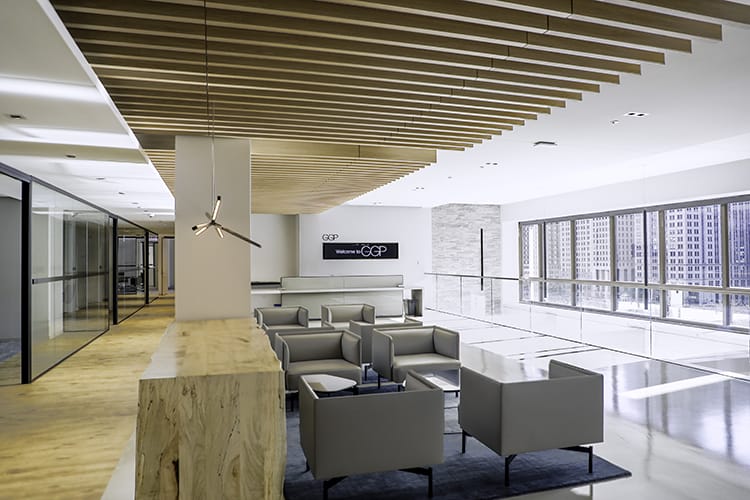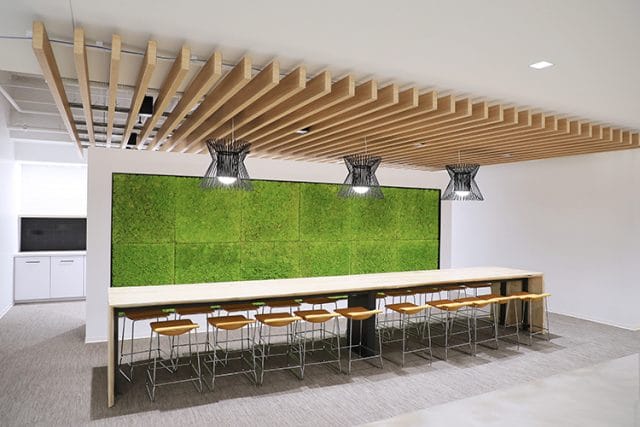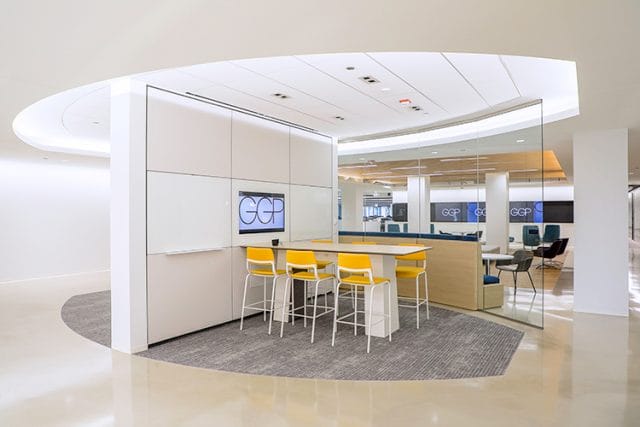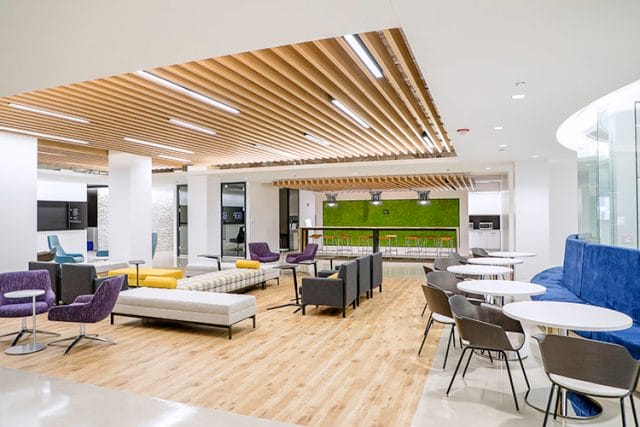 Skender Construction recently completed interior construction of the 176,000-square-foot headquarters for retail real estate company GGP, formerly known as General Growth Properties, at River North Point.
GGP relocated 700 employees to its new headquarters at 350 N. Orleans. GGP's new, three-floor space contains modern finishes, an abundance of natural light, and an open office format with exposed ceilings. The design includes strategically placed conference rooms, phone rooms, hubs and gathering areas to foster a collaborative environment and serve as launching pads for the next great commercial real estate idea. Barz™ paneling systems by Ceilings Plus are located throughout the office in addition to four open hub collaboration rooms enclosed by curved glass. The focal point of the space is the third-floor café that walks out to a 10,500-square-foot private roof deck overlooking Wolf Point and three branches of the Chicago River.
Serving as general contractor, Skender worked in collaboration with Chicago-based design firm ARCHIDEAS, Environmental Systems Design and JLL to successfully complete the project.