Skender Breaks Ground on Fifth City Commons Affordable Housing Complex in East Garfield Park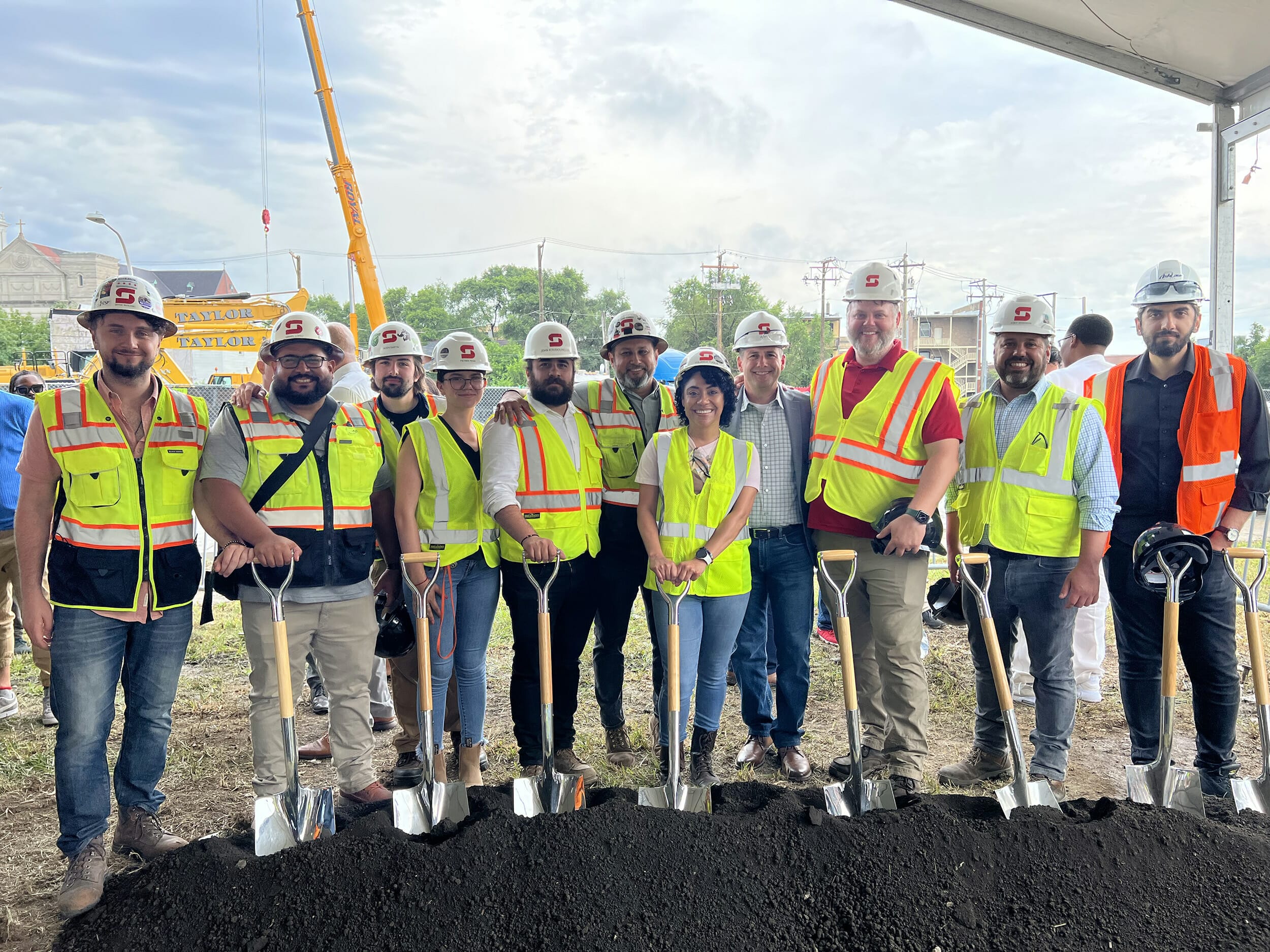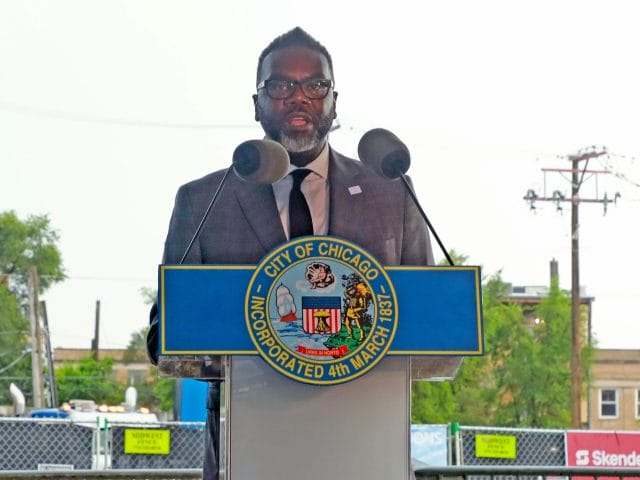 Skender joined Mayor Brandon Johnson and several other community leaders yesterday to celebrate the groundbreaking of Fifth City Commons, a 43-unit affordable housing complex and retail space set to transform 1.5 acres on Chicago's West Side, which have been vacant for decades.
Preservation of Affordable Housing (POAH) was selected by the City of Chicago in 2019 to develop the vacant space as part of the global C40 Reinventing Cities competition for designing highly sustainable developments on urban sites.
As general contractor, Skender will bring to life a three-story, mixed-use building offering innovative, affordable, sustainable one-, two- and three-bedroom rental units for East Garfield Park residents who make between 30% and 80% of the area median income. The project will include community rooms, a resident terrace and fitness room, three laundry rooms and on-site management offices.
"Fifth City Commons and the City of Chicago, with its commitment to and investment in sustainable affordable housing, transportation, and energy efficiency will demonstrate the impact cities and the built environment can have on climate change," said Mayor Johnson. "More than 100 years after Chicago showed the world how to design and build skyscrapers, today we are poised to lead the way in the development of sustainable affordable housing. As Mayor, and as a West Sider – I could not be more excited."
The complex will be all-electric, with sustainable features such as triple pane windows and air sealing to lower the building's energy needs in accordance with Passive House principles. Two-thirds of all its energy needs will be supplied by rooftop solar panels. The property will also have mature landscaping, EV charging stations, extensive bicycle parking, and on-site composting.
"It is a privilege to work on the construction of such a sustainable development with POAH and the community," said Joe Pecoraro, Project Executive at Skender. "We are excited to see the positive impact this building will have on the West Side."
The City of Chicago provided the bulk of the financing for the development in the form of Tax Increment Financing and HOME investment Partnership Program assistance, sales tax bonds, 4% Low Income Housing Tax Credits (LIHTC) and tax-exempt bonds.
Skender will serve as general contractor in a joint-venture partnership with Ashlaur Construction; architects Perkins + Will and Nia; and engineering firms dbHMS, Rubinos & Mesia Engineers, Omni Ecosystems and TERRA Engineering.