Skender Breaks Ground on 26,000-SF Esperanza Health Center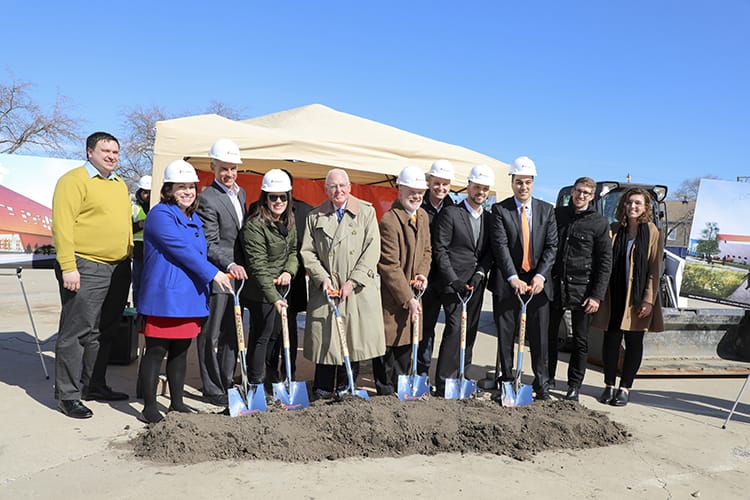 Skender broke ground on the new 26,000-square-foot Esperanza Health Center at 4700 S. California Avenue in Chicago's Brighton Park neighborhood.
The two-story clinic will serve an area in great need of health care services. Large portions of residents in Esperanza's service area live below twice the poverty level and have been designated as medically underserved with a health professional shortage by the Health Resources and Services Administration. Esperanza, meaning hope in Spanish, is living up to its name as the new facility will be a fully accessible building, providing critical services that are currently lacking in this area of southwest Chicago.
By teaming up with local specialty care and community-based organizations, the new facility will house comprehensive medical and wellness services, and utilize forward-thinking design, featuring a dynamic façade comprised of color-shifting metal panels, to attract and unite the surrounding community. The two-story facility includes clinical office space, 30 exam rooms, space for additional diagnostic and treatment services, a retail pharmacy, as well as 69 parking spaces.
Skender, serving as construction manager, is collaborating with architect JGMA and McNitt Consulting on the project, which is on track for a February 2019 completion.