Lisa Latronico Promoted to Partner at Skender Construction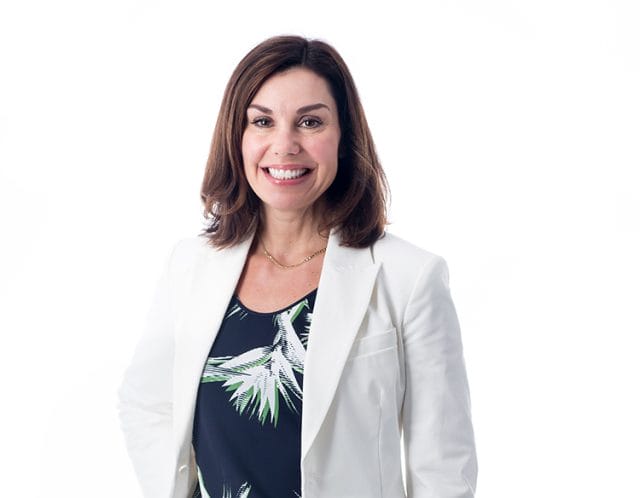 Skender Construction recently announced that Vice President of People and Culture Lisa Latronico has been promoted to Partner at the firm.
Lisa has played an instrumental role in driving Skender's Lean and employee-focused culture. Since joining the firm in 2001, Lisa has pioneered many award-winning employee enrichment and recruiting programs, leading the firm to consistent recognition as a best place to work in Illinois and Chicago. She oversees Skender's human resources team to cultivate the next generation of unrivaled talent and superior culture. Lisa earned a Bachelor of Arts in Interdisciplinary Studies from Governors State University and a certificate from DePaul University in human resource management.
"Lisa is an extraordinary leader and teammate, and as such, we are thrilled to announce that Lisa has been named a partner at Skender. Her enthusiasm is unparalleled, with a deep focus and commitment to distinguishing Skender through our people and culture. More so, she has become a valued executive leader and strategic partner, helping to guide our company's future," said CEO Mark Skender.
As Vice President and Partner, Lisa will continue to lead the human resources team and focus her operational efforts on employee enrichment, retention and recruiting. She joins her colleagues Joseph Skender (Chairman of the Board), Mark Skender (Chief Executive Officer), Justin Brown (President), Afshan Barshan (Executive Vice President), Andrew MacGregor (Executive Vice President), Dan Marijan (Executive Vice President) and Clay Edwards (Vice President) on Skender's leadership board.
"When I joined Skender in 2001, I recognized something special in Joe and Mark Skender. Their integrity was instantly apparent and admirable," Lisa said. "A deep affection for our culture and team quickly developed. That same affection and team approach inspires me every day as I strive to create meaningful programs for our employees and their families to feel connected, empowered and engaged like I did from the very beginning."