Skender Construction Announces Two New Executive Appointments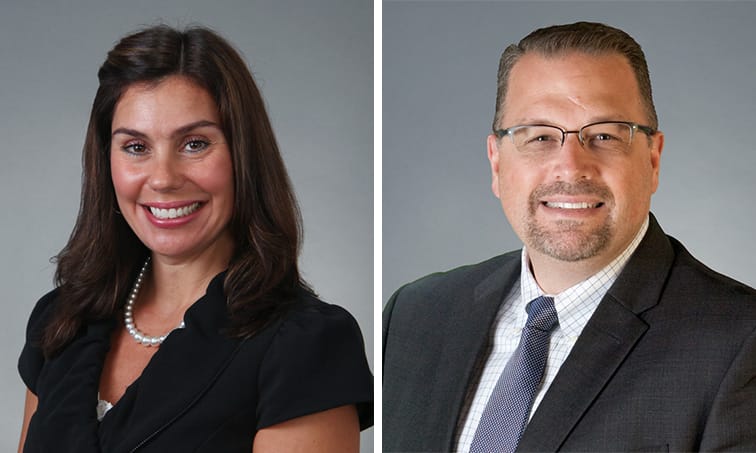 Skender Construction has announced two new appointments to its executive leadership team.
Lisa Latronico has been promoted from Human Resources Director to Vice President, People and Culture at Skender Construction. Latronico has been a vital member of the Skender team since 2001 and has since pioneered a number of acclaimed employee enrichment and recruiting programs, leading the firm to be consistently recognized as a best place to work in Illinois and Chicago. In her new role, Latronico will continue to lead Skender's human resources team and cultivate the next generation of unrivaled talent and superior culture.
"The people at Skender are the fundamental force behind our success," says CEO Mark Skender. "Lisa has more than embraced this ideology; she has guided our entire team to realize our vision. We are honored to have her as a part of our executive team."
Jeffrey Janicek has joined Skender Construction as Vice President. A 29-year construction veteran, Janicek brings a diverse background to the firm, with specific expertise in the healthcare, higher education and commercial market sectors. Janicek has managed the construction of large, highly-technical ground-up facilities for projects throughout the Midwest, including the Silver Cross Replacement Hospital in New Lenox, Ill. and The University of Chicago's North Residence Hall and Dining Pavilion in Chicago's Hyde Park neighborhood. Janicek is a trustee for the Illinois Leukemia & Lymphoma Society.
"We are thrilled to welcome Jeff to our team," says President Justin Brown. "His collaborative mindset and client-focused management approach make him a great fit for our organization and our continued growth."