Fourth Annual Summer Eclipse Raises More Than $325,000 For Local Charities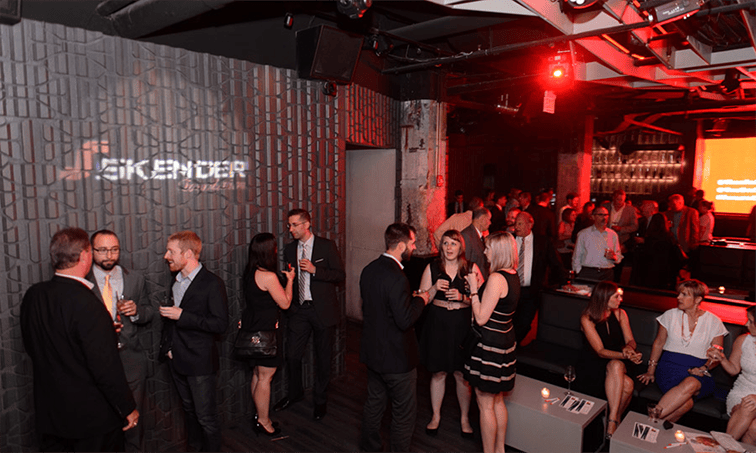 Skender Foundation hosted its annual fundraiser, Summer Eclipse, on July 16 at The Underground Chicago. This year's charity partner and primary benefactor was OneGoal, the nation's only teacher-led college enrollment and persistence organization. $25,000 of the money raised by sponsors and attendees will be donated to OneGoal, while the rest will be dispersed to various other charities dedicated to education and wellness throughout the course of the year. In the past, Summer Eclipse donations have gone to more than 70 different charity organizations.
Founded in 2003, OneGoal identifies, trains and supports our nation's most effective teachers to lead underserved high school students to reach their full potential and graduate from college. Funds raised at Summer Eclipse will enable OneGoal to serve nearly 4,000 students in Chicago during the 2015-2016 school year.
"We are so grateful to be this year's recipient and can't thank Skender Foundation enough for its generosity and all that it means for our Fellows!" says OneGoal Director of Corporate & Individual Giving, Caitlin Jones. "This donation will allow us to continue expanding our program to more deserving Chicago students and will help empower them to reach the finish line of college."
"We have been buzzing about this event for days! We met so many incredible people that will make a significant impact on the students that we serve" says OneGoal Chicago Executive Director, Sarah Berghorst. "Thank you to Skender Foundation for the opportunity, and moreover for being the type of partners that truly get involved with our work."
"We are thrilled with the success of this year's Summer Eclipse," says Skender Foundation's President, Cheryl Skender. "It has truly been a great partnership with OneGoal, and we are so impressed with the organization's entrepreneurial mission and programmatic success. Many thanks go to our sponsors for their generous donations and to attendees for participating in such a wonderful evening."
Skender Foundation's next event, Harvesting Hope, will take place on October 15 at House of Blues Chicago. Hosted by the Builders' Board, a committee of Skender Foundation, Harvesting Hope will benefit Foundations of Music, a nonprofit organization that provides programs designed to implement culturally relevant, hands-on music education for children in Chicago. For event announcements and photos, follow Skender Foundation on Facebook and Twitter.