Elevating the Industry: Google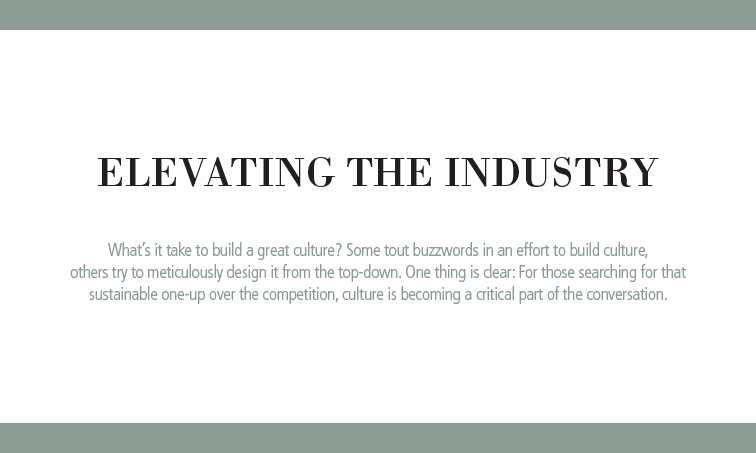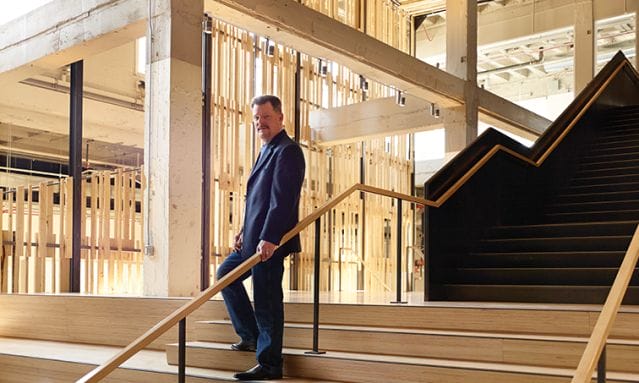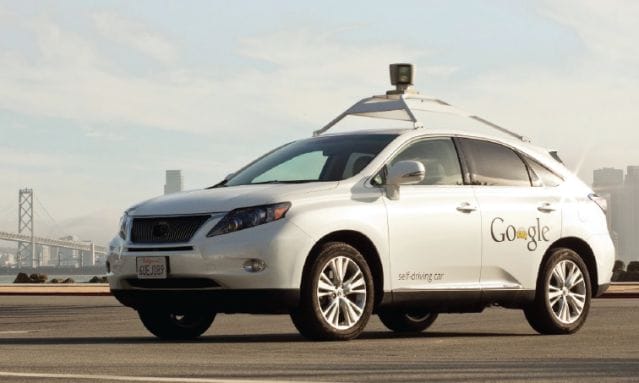 Elevation 005
What's it take to build a great culture? Some tout buzzwords in an effort to build culture, others try to meticulously design it from the top-down. One thing is clear: For those searching for that sustainable one-up over the competition, culture is becoming a critical part of the conversation.
If companies take a lesson from Google, a large part of culture starts with empowering project teams. Employees don't think about improvement in 10 percent increments, they think about how they can take it to a completely different level. Many project initiatives are created by employees themselves because they have a generous amount of autonomy over how they work and use their time. To those Googlers, projects are not about building new code; they're about solving really big problems using technology.
Jim Laumann, Google's director of real estate, design and construction, has seen the company grow from 2,000 to nearly 50,000 employees in his almost 10 year career there. As a person who has played a major role in establishing a sense of place across the globe, he expresses that culture is really where vision, values, people and place collide. It's a place where employees are expected to act as creators, promoters and keepers of the culture.
That's only one part of the formula. Laumann describes Google as an open culture, one similar to start-ups, in which smart, curious people are constantly interacting, trading ideas and opinions on the matter at hand. This culture strikes a balance between work and life. People are empowered to have the courage to try new things. Failure is not perceived as bad, it's viewed as a part of the process.
"I think culture is a fiber that holds a company together and gives people a sense of belonging. Larry Page, our CEO and co-founder, always felt Google was like a family. When we approach creating environments, we try to create that feeling of family, that feeling of place—almost home—that people have," said Laumann.
So forget the cliché conference room. Employees meet up on a rooftop deck, a pub-inspired lounge or a comfy, enclosed egg-like structure. Every office or "campus" celebrates the flavor of the local community and culture. And every Googler is welcome to meals in cafes that double up as a place to collaborate and create the next big idea.
According to Laumann, it's important to provide opportunities for spontaneous interaction and encourage people to explore the campus for all it has to offer.
"Our real estate group combines the principles of creating an experience while we promote health and well being, and sustainability within each campus.  And what Google strives for in every functional environment is finding the most creative and efficient way to optimize performance and organizational behavior," he said.
As the company's Chicago office prepares to make a move to 1KFulton in Chicago's Fulton Market district in late 2015, Laumann is looking forward to what's next for the company, the Chicago tech community and their newest campus.
"What's interesting about Chicago is we're seeing so many startups, and so much has happened at the Merchandise Mart with Motorola Mobility and 1871. I think this environment is going to provide tech companies with a good canvas to grow and really succeed in Chicago. With Google moving to 1KFulton, we're going to have the opportunity to look at what the future of the workplace really looks like and start to bring more and more technology into the workplace," he said.
What's in store for Google's new Chicago campus is still very much in the works, but one thing's for certain: Culture will be front-and-center.
"I think success in any endeavor increasingly depends on innovation and collaboration. The marketplace is so competitive, and companies are competing for that advantage and skilled talent that can really take things to the next level. If companies want to compete, they must make the choice to create an infrastructure that provides people with a sense of ownership and freedom to shape their role. Physical space has the power to effectively encourage interaction, shared experience and community."