Creating a Contemporary, Collaborative Place for HERE Technologies' Future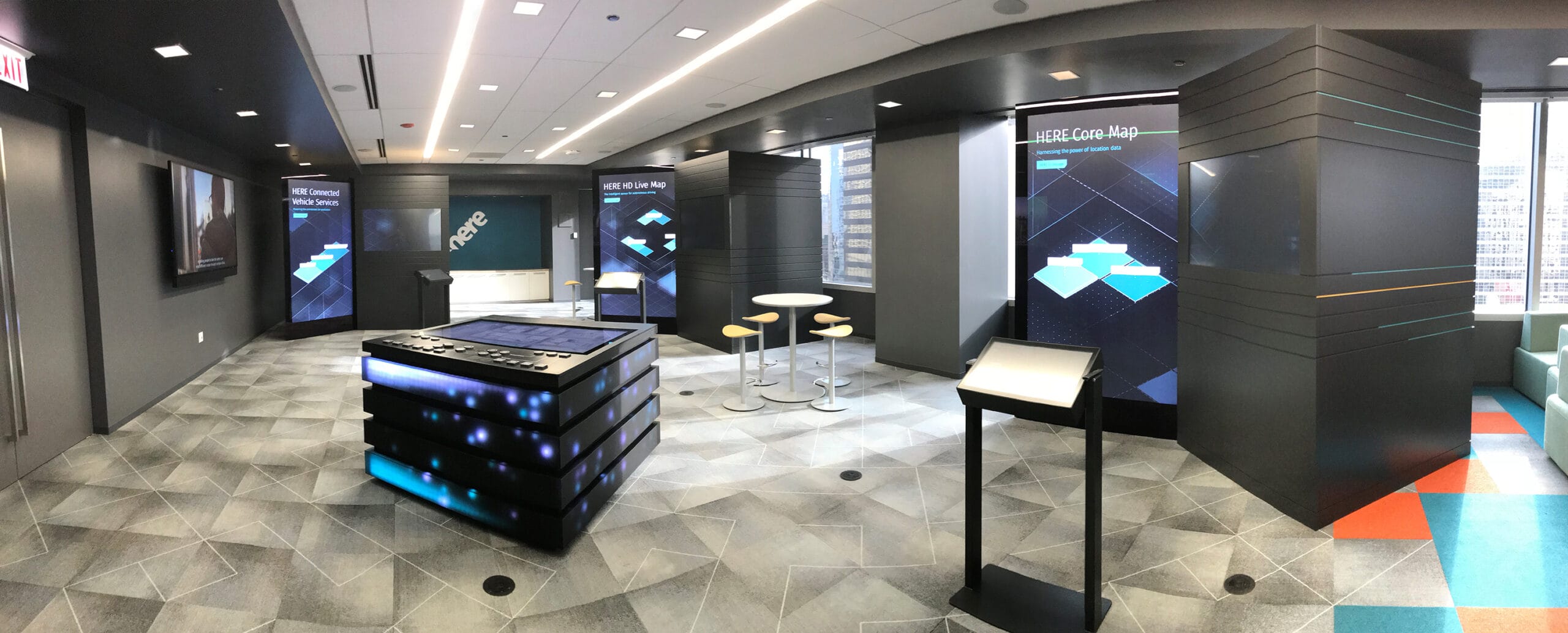 When a company builds location technologies, it only makes sense for its office locations to represent the company culture. In 2018, HERE Technologies, or just "HERE" – a global leader in mapping and location intelligence, autonomous driving and "smart city" technology – needed to bring two offices together to create a new Americas headquarters.
After negotiating a lease extension at 425 West Randolph Street in the Chicago Loop, the company called upon three other pioneering Chicago companies to help: Gensler Design, to visualize the transformation; Skender, to build it and bring the new headquarters to life; and JLL, to provide guidance and overall project management.
It's a given that innovative firms such as tech companies offer their employees modern and exciting offices. These spaces are designed to convey brands, inspire people, and become a physical representation of the firm's forward-thinking business model. What isn't a given is the time, money, design skill and technical knowledge it takes to achieve these offices.
For the HERE project, two particular challenges confronted the design and construction teams:
balancing the investment in the space in a way that maximized the benefit to employees, and
minimizing workforce disruption while enhancing productivity. The final design had to reflect the company's vision, brand, and history of innovation, while also bringing together employees from across multiple departments.
HERE leadership chose to expand its presence at 425 West Randolph, making room for employees from another Chicago location to unify in one headquarters. The project's aim was to reuse or repurpose existing elements and cohesively integrate the company's new branding elements across all floors.
Extensive interviews of key HERE stakeholders were conducted to best understand ways of working; the understanding formed the basis for the design plan.
For 10 months, the eight floors comprising the HERE office were transformed into a contemporary environment, including space for more than 1,400 employees in an open-floorplan seating arrangement that facilitates better and faster collaboration.