Construction wraps up on Sarah's Circle's six-story supportive housing facility for women on Chicago's North Side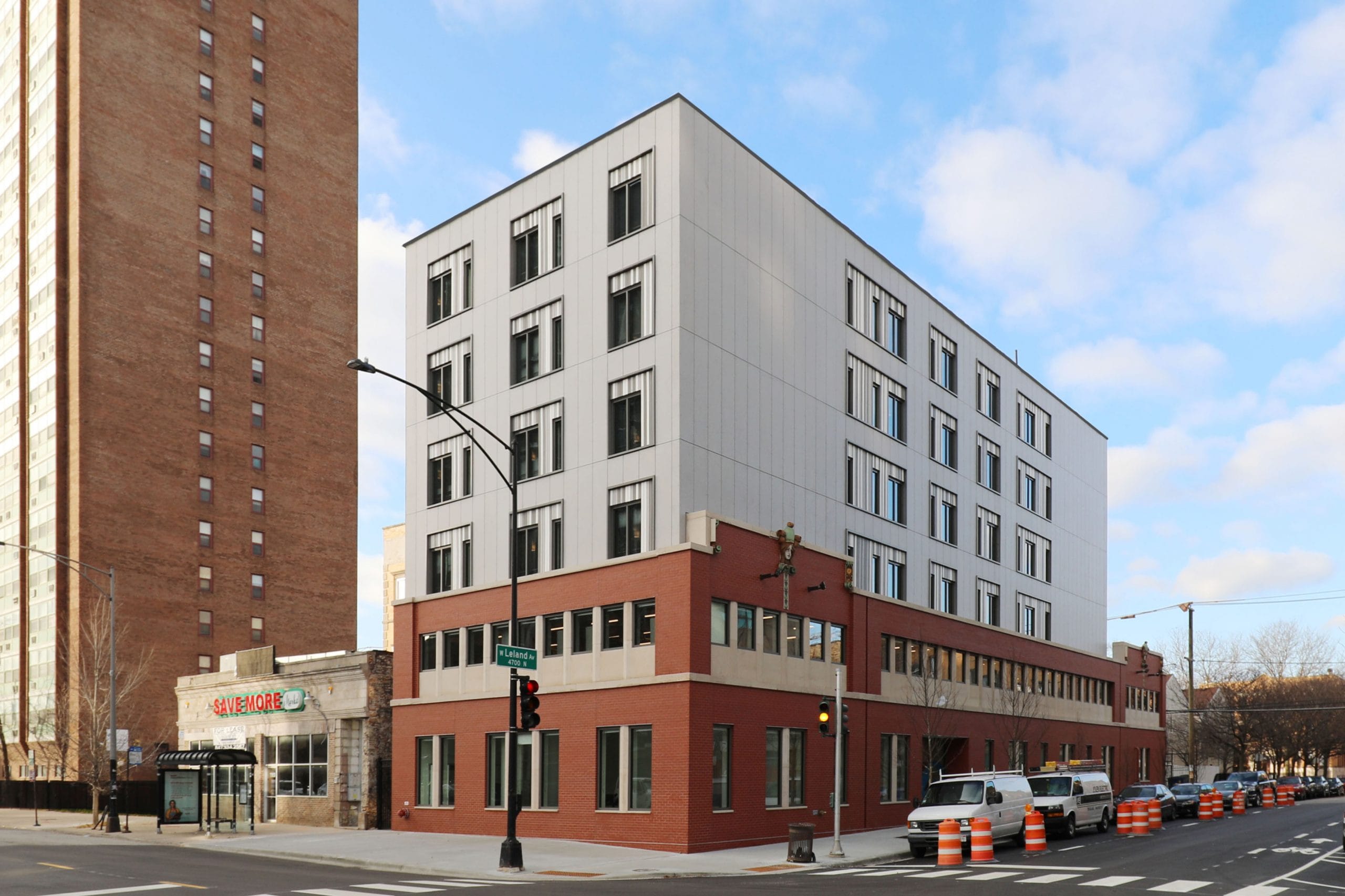 Skender recently completed construction on the new 36,000-square-foot, six-story supportive housing facility in Chicago's Uptown neighborhood for Sarah's Circle. This nonprofit organization serves women who are homeless or in need of a safe space by providing housing, life necessities and supportive services to permanently end their homelessness.
Skender collaborated with design firm Perkins+Will and owner's representative Brinshore Development to successfully complete the project.
Following a groundbreaking in September 2019, the project stayed on schedule with delivery in 15 months. The new Sarah's Circle facility, known as Sarah's on Sheridan, has 38 units of permanent supportive housing for women who are homeless, as well as 50 beds for the Interim Housing Program. With the coronavirus pandemic exacerbating homelessness in Chicago, this facility will undoubtedly help an underserved community in the city.