Construction Tops Out at 1100 W. Fulton, a Five-Story, Single-Tenant, Mixed-Use, Commercial Building for Fulton St. Companies and Herman Miller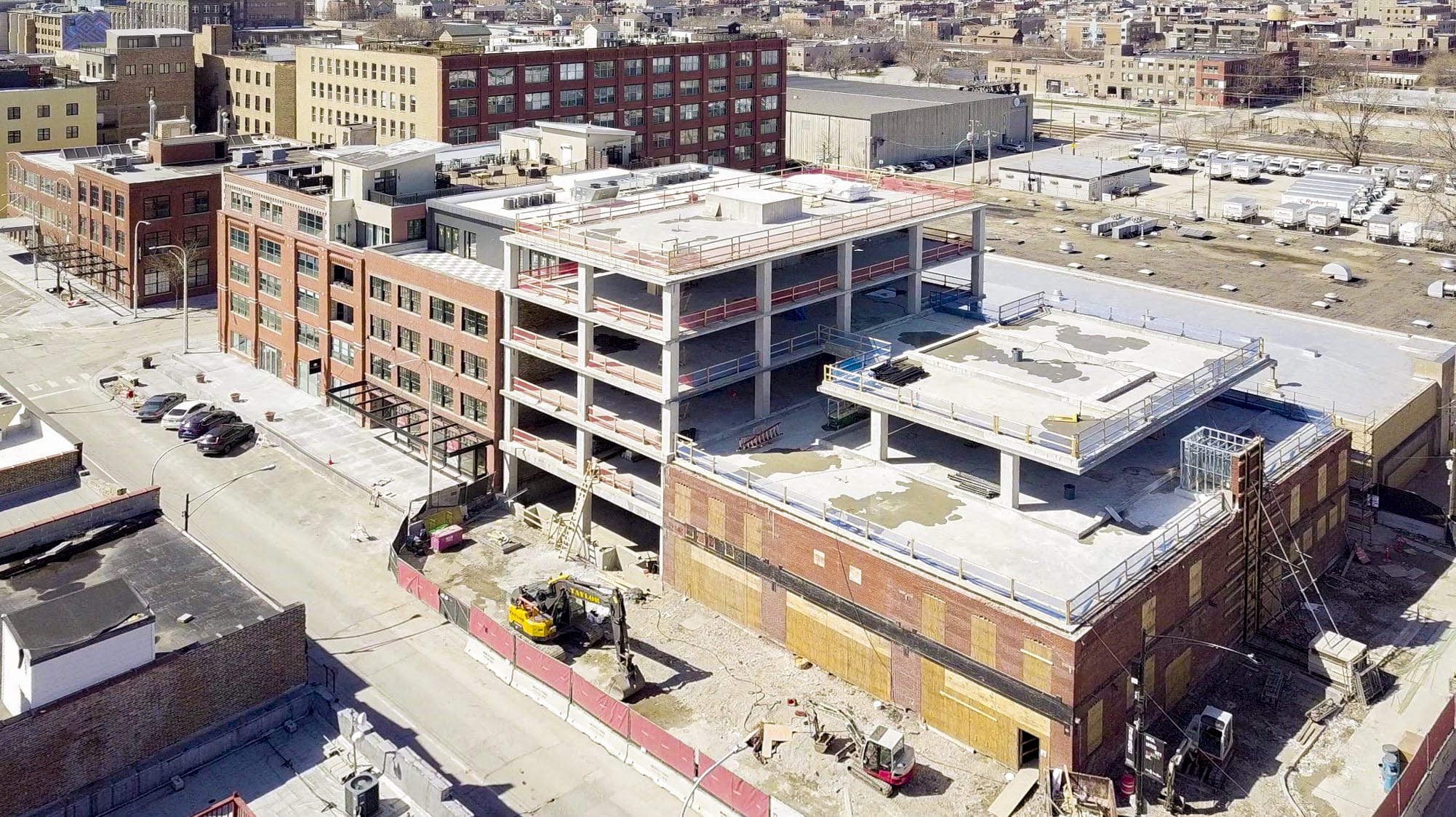 Skender recently reached the final height on a 45,000-square-foot five-story, single-tenant, mixed-use, commercial building at 1100 W. Fulton St. The office and retail project, when complete in December 2020, will consist of historical masonry preservation at the existing building along with a brand-new concrete structure that will have three-story and five-story sections.
The façade will be comprised of exterior glazing and masonry along with a usable roof deck. The existing building is landmarked by the City of Chicago, and Skender will be preserving the existing façade elements on its north, south and east sides. This core and shell building is being constructed for developer Fulton St. Companies and their tenant Herman Miller, a furniture company that provides modern home and office furniture options.
Herman Miller is relocating from its existing headquarters in the Merchandise Mart after an 80-year run to be the sole tenant in this build-to-suit project. Skender will also complete the interior build-out of the showroom and office space for Herman Miller, which will take place from May through December 2020.
Skender, serving as general contractor, is collaborating with architect Hartshorne Plunkard, CBRE, Fulton St. Companies and ConopCo Project Management to successfully complete the project on a tight site footprint and schedule by December 2020.