Construction Starts on Affordable Housing for Veterans and People with Disabilities in Lansing, Illinois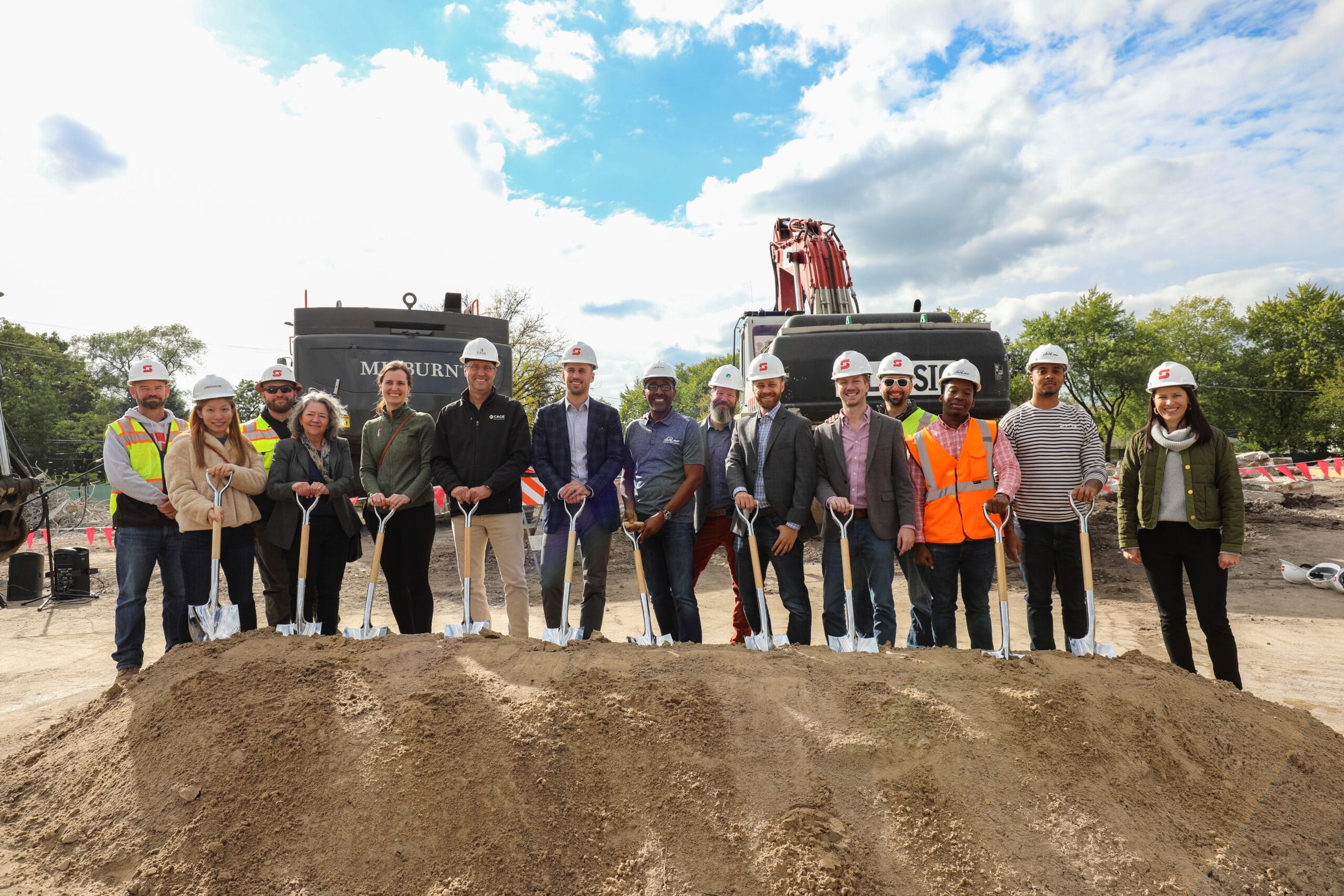 Skender, along with its joint-venture partner Ashlaur Construction, recently broke ground on Torrence Place, a three-story, mixed-use affordable housing and health clinic project for affordable housing developer Full Circle Communities at 2320 Thornton-Lansing Road in Lansing. The wood-framed building will have 48 affordable, accessible units for veterans and people with disabilities, as well as a 3,500-square-foot health clinic on the ground floor operated by Christian Community Health Center.
Torrence Place will also include space for property management office space, supportive service space and residential amenities including a fitness area, computer lab and community area with a communal kitchen.
The project team, including Full Circle Communities, Skender, Ashlaur Construction, architect Cordogan, Clark & Associates, and CAGE Civil Engineering, ceremoniously broke ground at the project site on October 22. Torrence Place will also include building features that will qualify it to receive certification through Enterprise Green Communities.