Skender Signs Agreement with Z Modular for Use of VectorBloc System in New Chicago Factory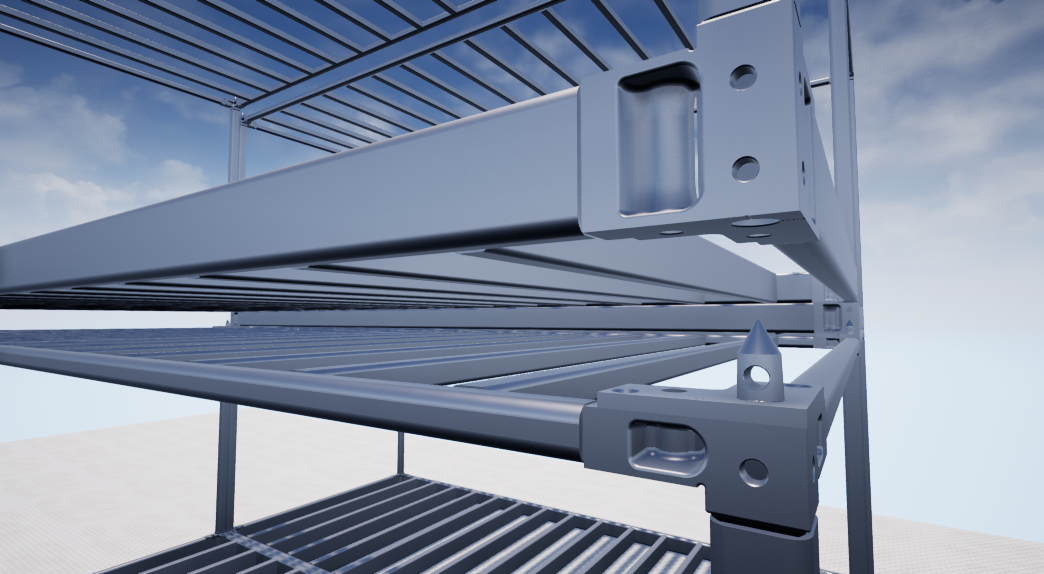 Skender, a vertically integrated design, construction and manufacturing firm based in Chicago, today announced it has signed an agreement with Z Modular, a division of Zekelman Industries and leader in steel modular solutions.  Skender will use Z Modular's self-bracing structural VectorBloc system to fabricate multifamily housing components in its soon-to-be-opened modular manufacturing factory on the southwest side of Chicago. Through its technologically advanced and ultra-efficient manufacturing process, Skender will produce high-quality, multi-story modular housing that addresses a critical affordable housing need in Chicago.
"Our goal is to revolutionize the delivery of multifamily, hospitality and healthcare projects through modular manufacturing," said Pete Murray, president, Skender Manufacturing. "We are collaborating with Z Modular to develop the best steel-framed modular solutions in the country. The precision of the VectorBloc system gives us confidence that our modular components will go from design to on-site assembly and finishing with minimal variation, saving time and minimizing waste."
The VectorBloc steel modular construction system provides exceptionally tight tolerances to ensure even stacking of the modules, which leads to structurally sound whole buildings. The Skender process, including the VectorBloc steel components, allows the design flexibility to create a variety of building formats. Skender will use VectorBloc to manufacture three-flat and mid-rise workforce housing buildings, among other applications.
"We are excited to see the potential of VectorBloc in action in modular production in Chicago," said  Mickey McNamara, president of Z Modular. "The forward-thinking Skender team is bringing together thoughtful design, leading technology and our system to create scalable offsite manufacturing that will be the future of multifamily, hospitality and healthcare construction."
Skender will use VectorBloc connectors in its production of accurate module frames that are 100% steel, allowing for greater longevity and durability than other materials. The modules will be outfitted and completed with most fixtures and finishes in the factory, then transported to the destination site, where Skender teams will assemble buildings that will be ready for occupancy significantly faster than traditional building methods. Skender estimates its modular manufacturing process will speed up construction by 40% and cut project costs by as much as 15%. For more information, visit https://www.skender.com/modular/.
About Skender
Skender is revolutionizing how the industry builds by unifying construction, design and advanced manufacturing to create a more efficient, streamlined process—and a single source of truth. We bring together every stage of the journey for designing and constructing commercial, healthcare and multifamily properties. Our Lean, integrated and tech-infused business model focuses on optimizing and innovating, ensuring our clients and project partners walk away feeling energized about the design and construction process. For more information on Skender, visit www.skender.com.
About Z Modular
Z Modular is a one-stop shop for modular construction products and services. Z Modular's proprietary self-bracing VectorBloc modular structural system helps construction companies, building owners and developers build stronger, taller, faster and with greater precision than previously possible. Z Modular is a division of Zekelman Industries, North America's largest independent steel pipe and tube manufacturer. For more information, visit www.z-modular.com.