Skender Named U.S. 'Modular Builder of the Year' by Construction Dive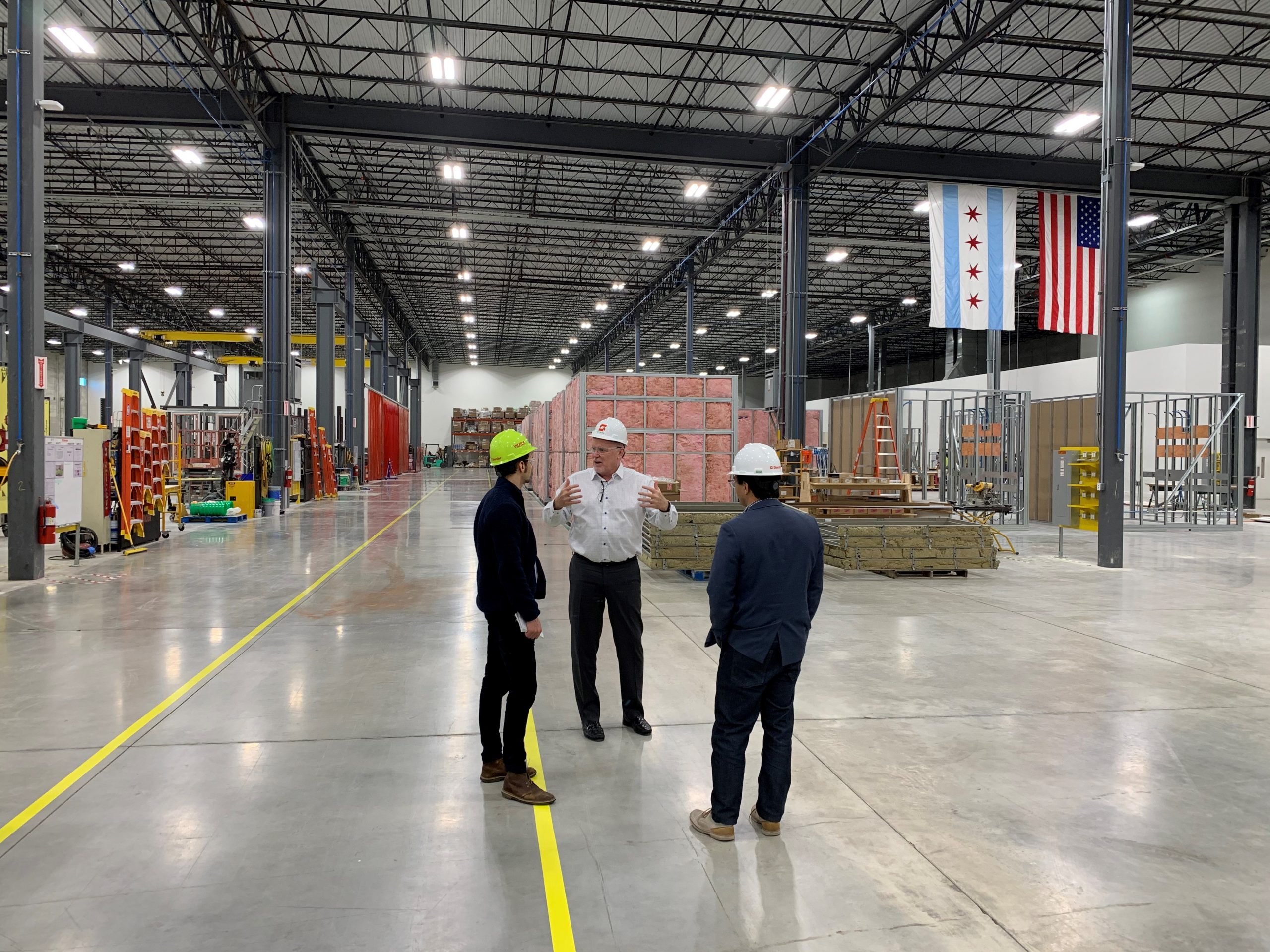 Skender, a vertically integrated design, construction and manufacturing firm, has been named America's "Modular Builder of the Year" by Construction Dive, a leading industry news publisher.
Skender's pioneering turnkey, steel modular solutions allow it to deliver high-quality, scalable building projects in multifamily, hospitality and healthcare. Leveraging industry-leading Lean expertise, Skender opened its 105,000-square-foot advanced manufacturing facility in Chicago in May 2019 with a commitment to delivering world-class modular projects that achieve tangible schedule, quality, environmental, safety, social and cost benefits.
"Modular's exemplaries such as Skender, a 64-year-old conventional builder at its core, are looking at the method of assembling 90%-complete buildings offsite as a way to solve fundamental societal challenges one module at a time," Construction Dive Editor Joe Beeton recently wrote. "From Construction Dive's point of view, Skender offers the most promising model, heritage and leadership for modular's next big step, and has gone out on a limb to recognize the firm's potential," Beeton added in his award announcement.
"We are truly honored to be selected by Construction Dive as Modular Builder of the Year," said Mark Skender, CEO, Skender. "We believe modular building is an important construction delivery method of the future that will revolutionize the way the building industry and developers bring new buildings of all kinds to American communities."
The 2019 Dive Awards recognize the industry's top disruptors and innovators. These executives, companies, trends and breakthroughs are transforming the industry. Winners were chosen by the editors of Construction Dive based on thorough and independent research, reporting, and analysis.
"The people and organizations that win the Dive Awards are trailblazers and leaders in their markets," said Davide Savenije, editor-in-chief of Construction Dive's publisher Industry Dive. "Their achievements in 2019 are shaping the future of where the latest strategies and trends are going."
Read the full Construction Dive story
About Skender
Skender is revolutionizing how the industry builds by unifying construction, design and advanced manufacturing to create a more efficient, streamlined process—and a single source of truth. We bring together every stage of the journey for designing and constructing commercial, healthcare and multifamily properties. Our Lean, integrated and tech-infused business model focuses on optimizing and innovating, ensuring our clients and project partners walk away feeling energized about the design and construction process. Headquartered in Chicago, we offer expertise to local and global brands. For more information on Skender, visit www.skender.com.
About Construction Dive
Construction Dive provides in-depth journalism and insight into the most impactful news and trends shaping the construction and building industry. The daily email newsletter and website cover topics such as commercial building, residential building, green building, design, deals, regulations and more. Construction Dive is a leading industry publication operated by Industry Dive. Our business journalists spark ideas and shape agendas for 7+ million decision makers in the most competitive industries.