Modular Housing May Help Bridge The Affordable Housing Gap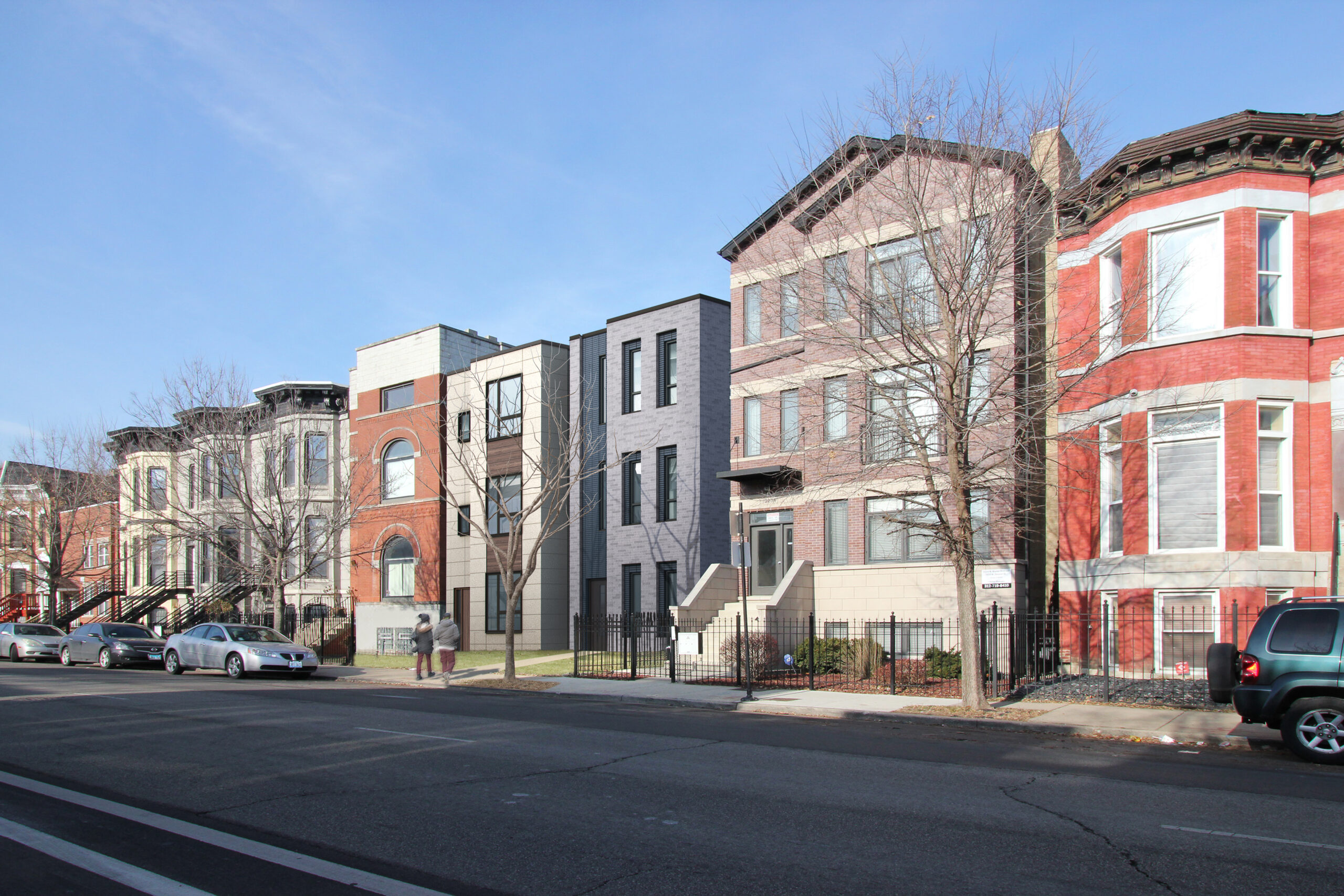 The need for more affordable housing was one of the most-discussed issues of Chicago's recent mayoral campaign, but creating enough units to satisfy that need still seems like an elusive goal.
And the challenge of building units efficiently and inexpensively is likely to be brought to the forefront this year with the probable launching of a series of new mega developments on the periphery of downtown, such as Sterling Bay's Lincoln Yards and Related Midwest's The 78, all of which must include hundreds of affordable housing units as part of their deals with the city.
Skender, a Chicago-based firm, thinks it has at least one piece of the puzzle, and can help developers meet those requirements even as a chronic labor shortage keeps pushing up construction costs.
Company officials say they plan to begin construction in the next few months on 10 affordable three-flats for an unnamed developer. By using factory-produced modular components, Skender intends to drastically reduce the costs of production. It will do all of the architecture, design and manufacturing in-house, a more efficient process than the traditional method of construction, which typically involves an assortment of firms working in silos.
Skender CEO Mark Skender will be discussing (and showcasing) its modular construction methods at Bisnow's Chicago Construction & Development event May 30.
—
Continue reading the full article at Bisnow.